Mr. Bungle have emerged once again and have embarked on their Geek Show Tour 2023 with Melvins and Spotlights. This show at the Hollywood Palladium sold out very quick after it went on sale and people were lined up around the corner to see this super group in action. Joining original members Mike Patton, Trey Spruance, and Trevor Dunn are metal legends guitarist Scott Ian (Anthrax, S.O.D., etc.) and drummer Dave Lombardo (Slayer, Tomahawk, etc.). Their latest studio album The Raging Wrath of the Easter Bunny Demo is a thrash metal fans dream come true and on this night it was coming to life in front of our eyes.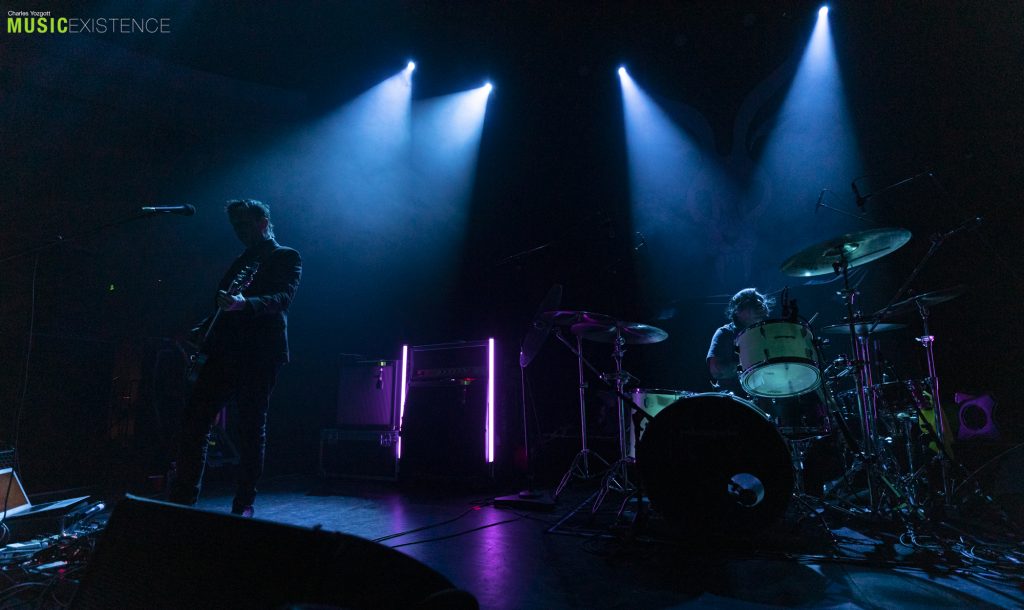 Spotlights started the night and played a set that consisted of tracks mostly from their latest album Alchemy for the Dead which was released April 28th of this year. They've joined this tour just ten days after they started their own run in support of the new album and their sound fits in perfectly the two veteran bands. The layers of mellow build ups to ear crushing riffs had the fans rockin' out in no time and cheering along to each song. The band consist of husband-and-wife duo Mario Quintero (vocals/guitars/keys) and Sarah Quintero (bass, vocals), with Chris Enriquez rounding out the trio to take it to the next level. Be sure to check them out when they play near you!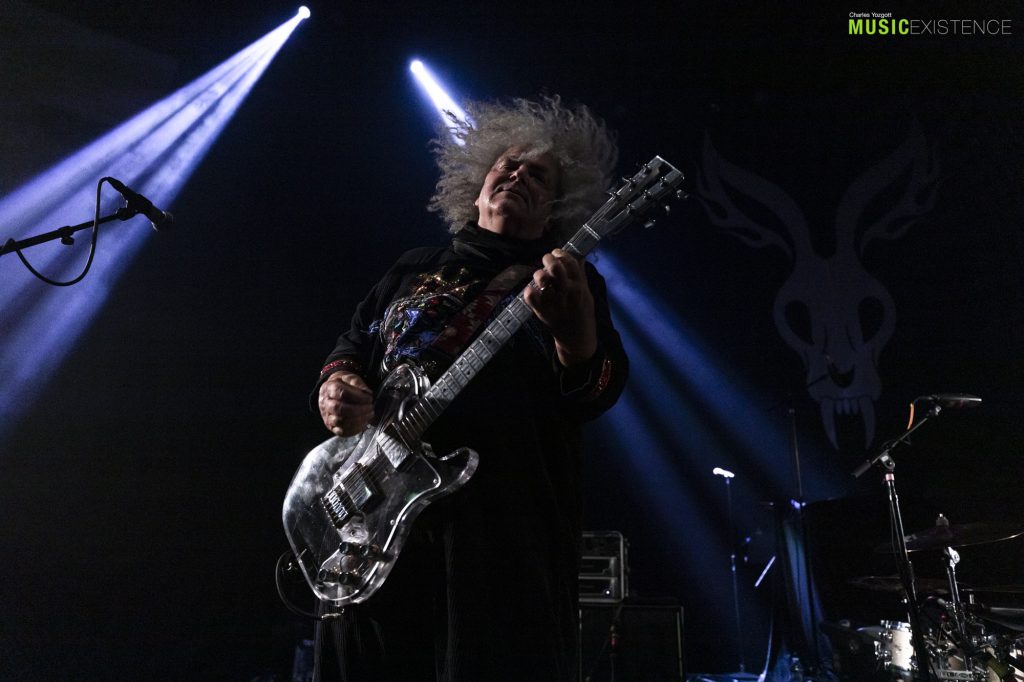 The second act of the night was sludge/alternative metal vets (The) Melvins. This band has played everywhere with almost everyone and keep showing why they've been consistent in the hard rock and metal community. They jammed through "Snake Appeal" from 2006 into "Zodiac", off of 1991s Bullhead, and wasted no time going into "Copache" off of 1993s Houdini. A fun surprise was their take on "I Want to Hold Your Hand" by The Beatles and everyone sang along.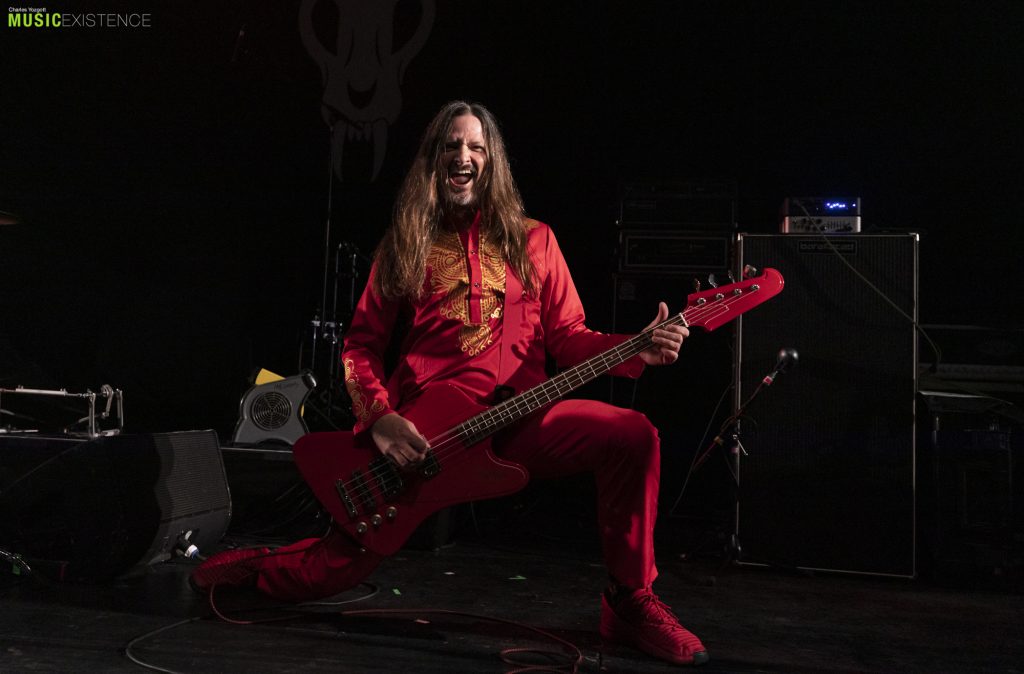 Buzz commanded the stage with his transparent guitar and let his hair do the talking while singing, bassist Steven McDonald shined in his red attire with matching bass or is it the other way around, and drummer Dale Crover was having fun behind his kit showing us every expression he can do known to man. These guys have fun on stage and it's very much contagious. They closed out their set with "A History of Bad Men" from 2006s A Senile Animal and the popular grunge classic "Honey Bucket", another classic track from Houdini. These guys will definitely be back touring soon and most likely have more music released before then, they just don't stop rockin'!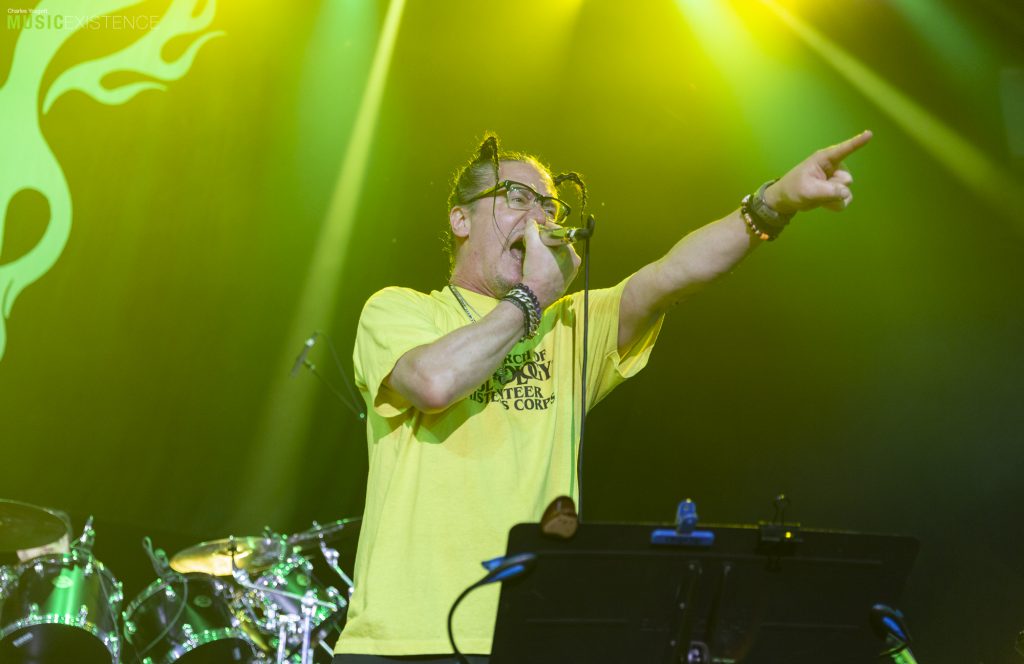 As soon as the Melvins finished their set you could feel a growing anticipation from the audience for a band that has seldom toured in the last twenty three years. This new line up for Mr. Bungle takes their music to another level and hits you right in the face. The Geek Show Tour 2023 is only the second mini tour this lineup has gone on. They played three cities in the US in February of 2020 before the world went into hibernation and last year they played a handful of shows in South America. This tour is mainly on the west coast of the US with a few dates inland, hopefully they'll announce more shows soon.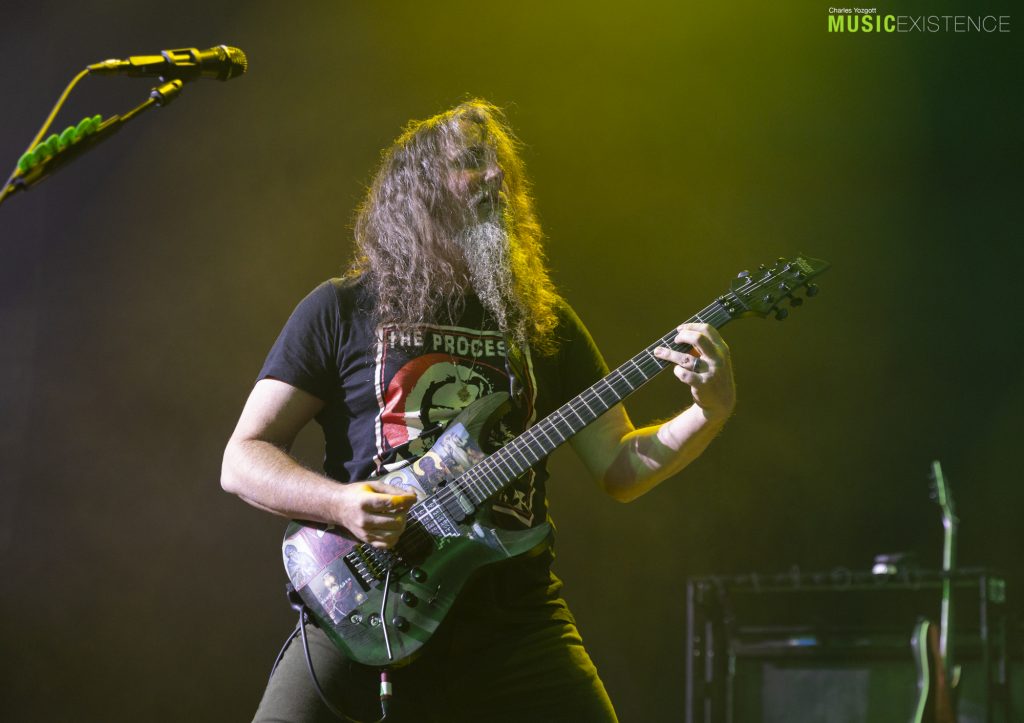 Mr. Bungle opened their show by walking out to a huge ovation from the sold out Hollywood Palladium crowd and went right into the theme song "Welcome Back" from the 1970s tv sitcom Welcome Back Kotter. Next up was three tracks from their latest album: "Bungle Grind", "Eracist", and "Spreading the Thighs of Death". Each song provides crunching riffs and double bass drums that got the fans moshing and having a great time. If you thought it couldn't get any heavier then that they start playing Sepultura's "Territory" and the entire floor went bonkers. Two great covers from opposite ends of the musical spectrum, it was very impressive to say the least.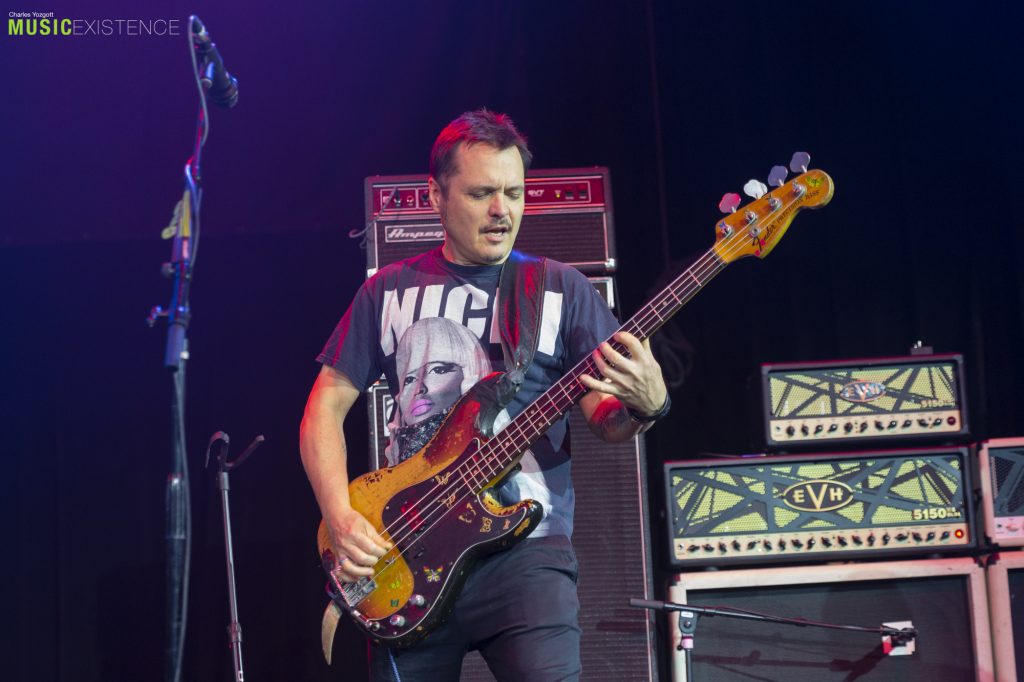 The quintet played all but two songs from their latest album, "Grizzly Adams" and "Loss for Words", but they did manage to give us a few covers that made the night that much cooler. Slayer's "Hell Awaits" was partially played before they went into a superb cover of Spandau Ballet's "True" which also had a snippet of Siege's song "Cold War" in the middle. The other covers of the night was "World Up My Ass" by Circle Jerks and Van Halen's "Loss of Control" which was a crowd favorite of the night. They ended the night with "My Ass is on Fire" from their 1991 self titled album and said their goodbyes. Their last show of the tour is in Oakland, CA and rumor has it a fourth band might show up, we shall see. Let's hope they go on tour again soon so that the rest of the world can get their fix of Mr. Bungle!
Spotlights
Melvins
Setlist:
Snake Appeal
Zodiac
Copache
I Want to Hold Your Hand
Hammering
Never Say You're Sorry
Evil New War God
Let It All Be
Blood Witch
Your Blessened
A History of Bad Men
Honey Bucket
Mr. Bungle
Setlist:
Welcome Back
Bungle Grind
Eracist
Spreading the Thighs of Death
Territory
Hypocrites / Habla Español O Muere
Glutton for Punishment
Anarchy Up Your Anus
Mathematics
Hell Awaits
True / Cold War / True
Raping Your Mind
World Up My Ass
Sudden Death
Loss of Control
My Ass Is on Fire