Ugly Kid Joe have embarked on their first US tour in 27 years and on this particular night of the Rad Wings of Destiny Tour they stopped by the Majestic Ventura Theater in sunny Ventura, CA. Along for the trek on this historical tour is two of Atlanta Georgia's heavy metal hard hitters Fozzy and Pistols At Dawn.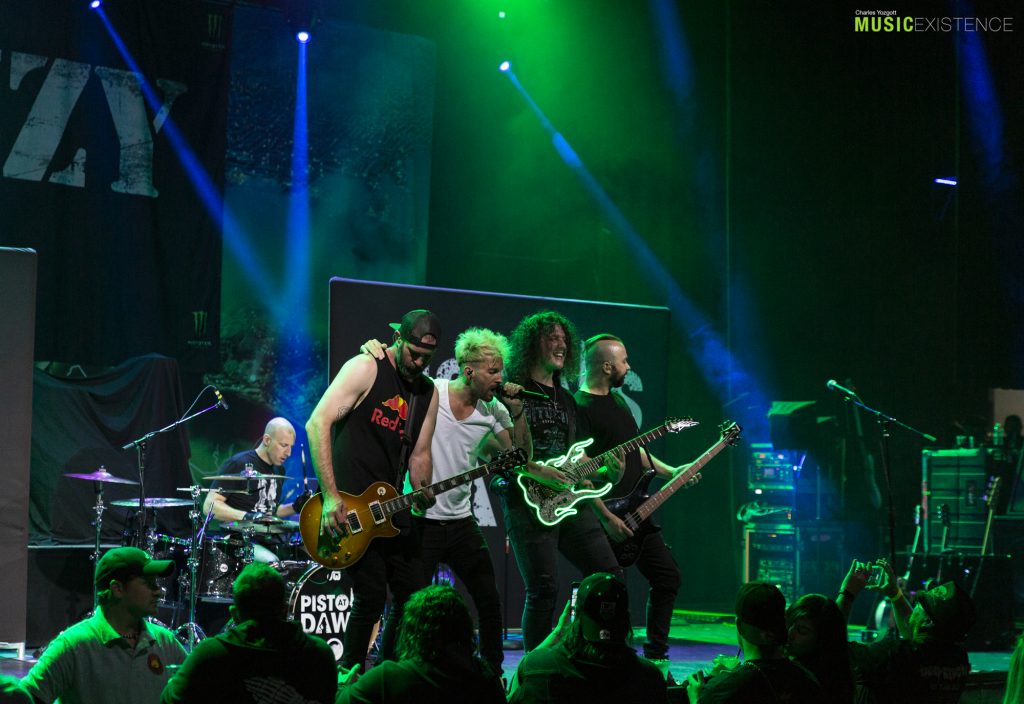 Pistols At Dawn were up first and they were here to have a good time. They formed in 2015 and have put out a couple EPs, Pistols at Dawn and Nocturnal Youth, in the last couple years. Last year (2022) they released Ascension with 8 tracks of pure hard rock and a sound that will make you want more. The vocal range of Chris Hodges is amazing and blends well with the musical talent behind him. Drummer Adam Jaffe keeps the beat going making it look easy as he flawlessly goes through the set list, bassist Sean Benham provides the low end while contributing backing vocals at times, guitarist Devin Thomas White struts his six string as he gets the fans involved with the show, and guitarist John William James Jr. shreds on his green florescent fire guitar while smiling and having fun every second of each song. The early birds at the venue were able to see these guys have a blast on stage and put on one killer show that shouldn't be missed. Be sure to get to the venue early so you won't miss a single song!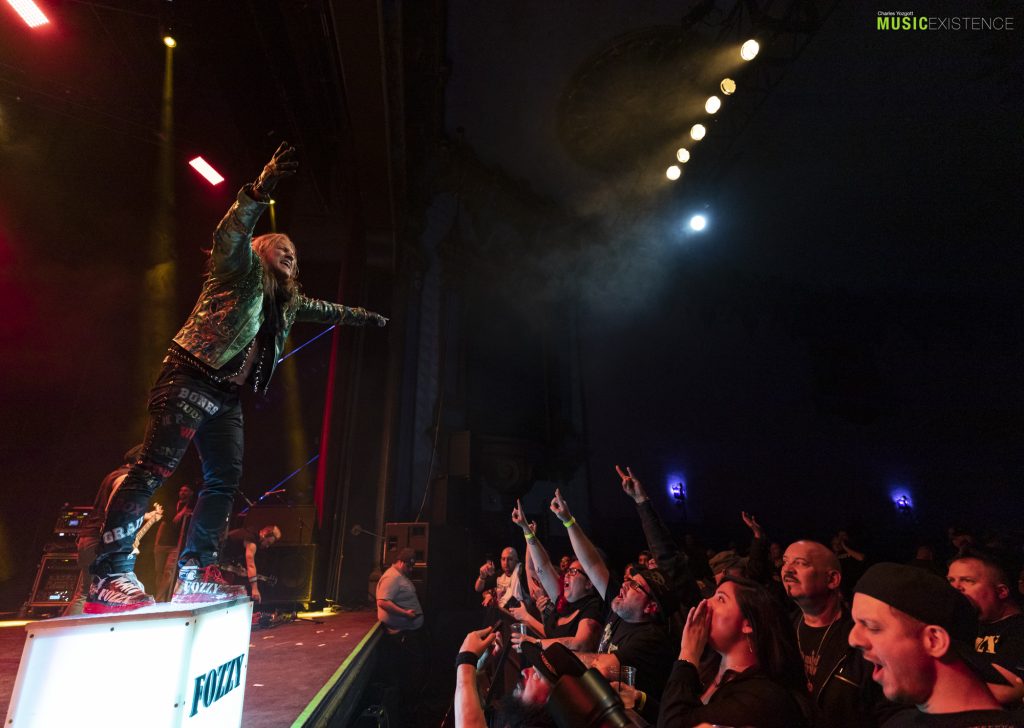 Fozzy was up next and nothing could get you ready for the spectacle that was about to happen. If you thought Pistols At Dawn had some high energy, Fozzy brought it to another level. The band members walk out on stage and cheers from the back of the venue could be heard loud and clear. Lead singer extraordinaire and everyone's favorite pro wrestler Chris Jericho walks out with his bright peacock green jacket and gets the party started with a bang as the band goes into the opening song "Sane", which is the opening track off their new album Boombox. Guitarist Richard Ward puts on an impressive display as he moves all over the stage and gets into the songs he's playing such as "Nowhere To Run" and "Do You Wanna Start A War" which were next. Drummer Grant Brooks keeps his cool behind his kit and can't help but smile and make faces during "Lights Go Out" and the cover of Frankie Goes To Hollywood's "Relax". Bassist P.J. Farley grooves alongs to the songs and does backing vocals throughout the set including songs "I Still Burn" and "Burn Me Out". Guitarist Billy Grey provides backing vocals as well and has the most energy out of everyone on the stage during tracks such as "Spider In My Mouth", "God Pounds His Nails", and "Purifier". These guys know how put on a show and ended the night with 2005s "Enemy" followed by their encore "Judas". Fozzy are as fun as it gets for a live rock 'n roll show so don't miss out!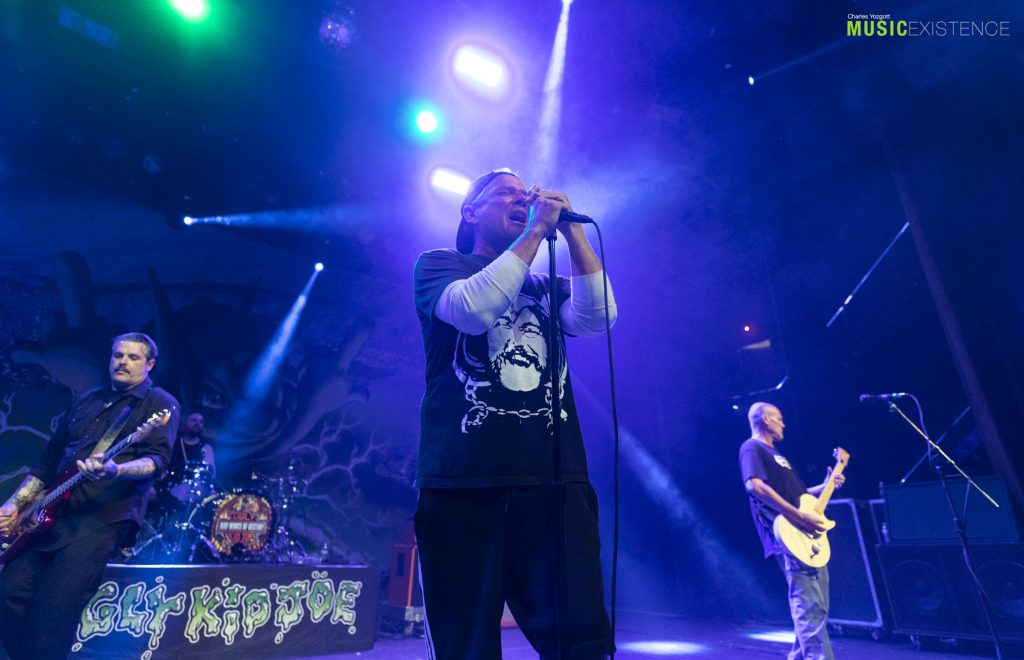 Headliners Ugly Kid Joe came out on the stage to a warm welcome back and a huge round of applause with people whistling and yelling as loud as they could. For the first time in 27 years Ugly Kid Joe has started touring in the US again and it was worth the wait. This was somewhat of a local hometown show for them since their formation in Isla Vista, CA which is about 40 miles north of the Majestic Ventura Theater. Drummer Cam Greenwood from the UK joins the band on this run and fits in perfectly and sounds amazing. Bassist Mike Squires also lends his talent, along with his mustache, to the tour and has been with the band since last year while they toured Europe. Ugly Kid Joe is very popular in Europe and they hope that their relationship with the people of the US will improve with this amazing tour and awesome new album Rad Wings of Destiny which they released in October of 2022. Guitarist Dave Fortman lends the crunch riffs while guitarist and founding member Klaus Eichstadt smiles while shredding the solos in the songs such as "That Ain't Living'", V.I.P.", and "Neighbor". Singer Whitfield Crane sounds just as good or even better than he did on their debut album America's Least Wanted and that's no joke, Ugly Kid Joe is back and it's only the beginning.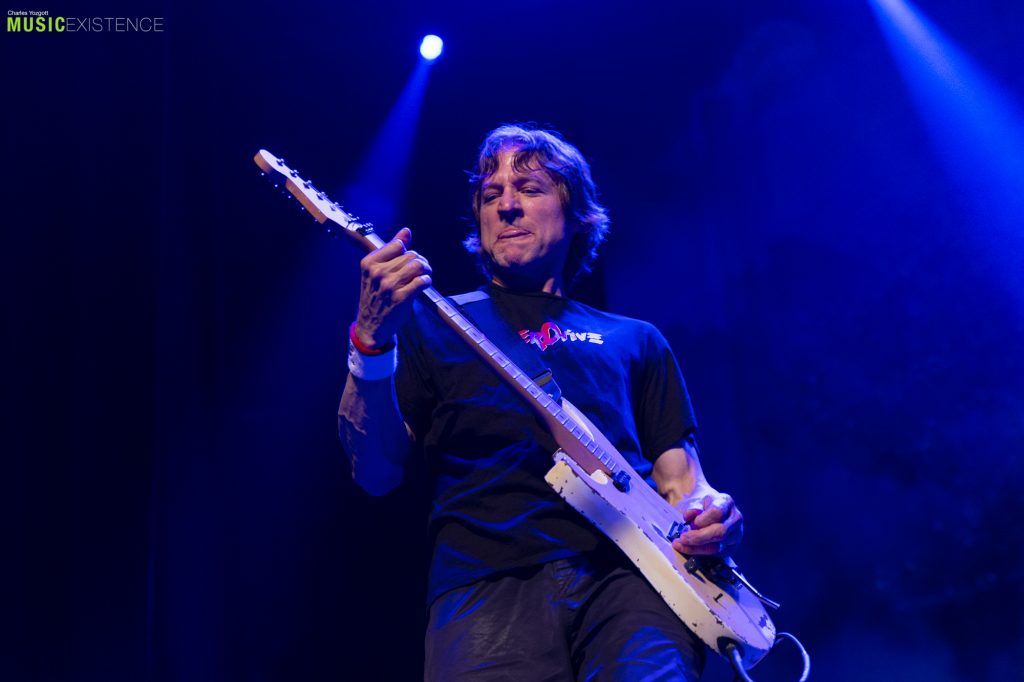 They went through classics like "Jesus Rode A Harley", "C.U.S.T." off of 1995s Menace To Sobriety and "Panhandlin' Prince" from 1992s debut album. Their cover of Harry Chapin's "Cats In The Cradle" had the crowd singing along to every word and it was definitely a sight to witness. A highlight of the show was when they played "Ace of Spades" by the legendary Motörhead and the audience went nuts bursting into mosh pits and having a blast. The time had come for their biggest hit, the one that put them on the map of rock 'n roll forever, "Everything About You" and there wasn't a closed mouth in the venue. Such an epic conclusion to an epic night with three rock 'n roll bands that aren't going away. Do yourself a favor and check this tour out and be sure to get to the venue early to catch Pistols At Dawn and Fozzy for an unforgettable night.
Pistols At Dawn
Fozzy
Setlist:
Sane
Nowhere To Run
Do You Wanna Start A War
Lights Go Out
Relax
I Still Burn
Burn Me Out
Spider In My Mouth
God Pounds His Nails
Purifier
Enemy
Judas
Ugly Kid Joe
Setlist:
That Ain't Livin'
VIP
Neighbor
Jesus Rode
Cust
Panhandlin'
No One Survives
Devils Paradise
So Damn Cool
Cats
I'm Alright
Failure
Milkman's Son
Goddamn Devil
Busy Bee
Ace Of Spades
Everything About You