Swedish melodic death metal giants Avatar are on tour in the United States so buckle up and get ready for an adrenaline rush. On this particular night at The Belasco in Los Angeles, CA Avatar showed why they've been on top of the metal scene for the past ten years and it doesn't look like they'll be slowing down any time soon. Releasing their ninth studio album Dance Devil Dance this past February Avatar has blessed us with their talents and charm for a night of metal that won't be forgotten. Joining Avatar on the Dance Devil Dance Tour is fellow Swedish death metal heads Orbit Culture and Chicago's very own Veil Of Maya.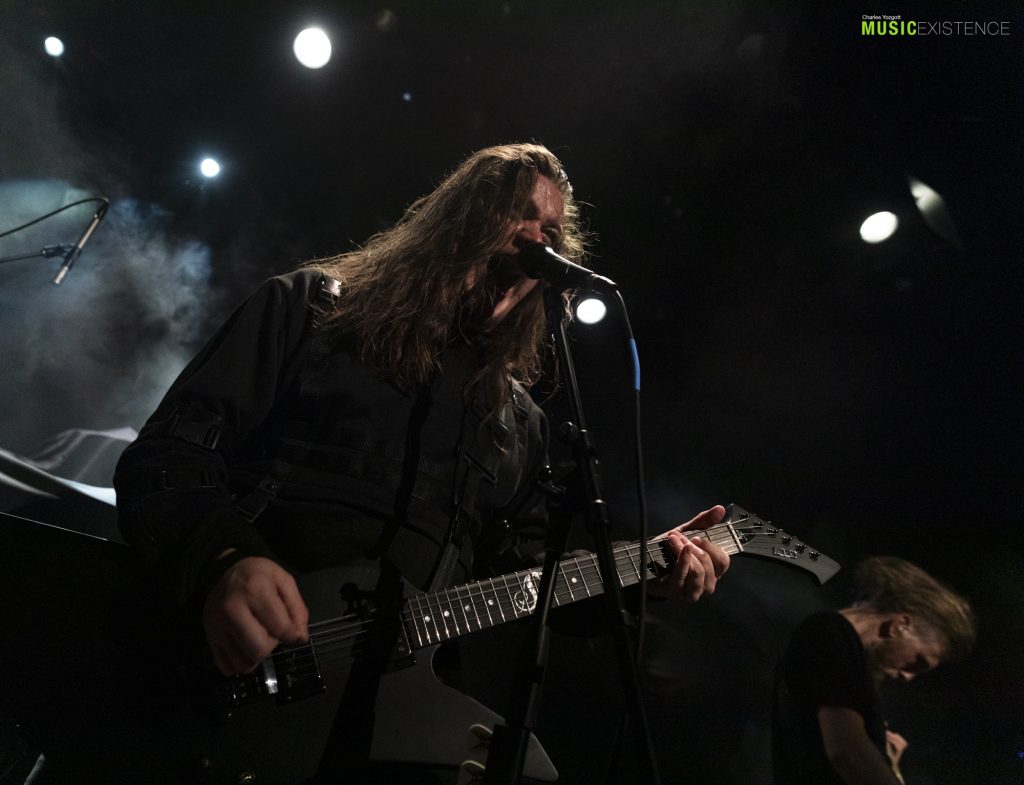 Orbit Culture started the night off with some intense melodic riffs that got the crowd moving. They played songs off their latest studio album Nija such as "Open Eye", "North Star of Nija", and "The Shadowing" to perfection. They sound amazing live and shouldn't be missed when going to this show. Lead singer/guitarist Niklas Karlsson is having a blast playing these shows as his huge smile is visible throughout the venue. Bassist Fredrik Lennartsson provides the low end while head banging the night away, guitarist Richard Hansson shreds while wearing a L.A. Kings hockey jersey making his solos look too easy, and drummer Christopher Wallerstedt is hitting his symbols like this is their last show. Orbit Culture's latest offering is the track titled "Vultures of North", which was released in August 2022, which has the sound of a Ministry and Metallica with a touch of brutality mixed in. Be sure to get to the show early and catch their callous set.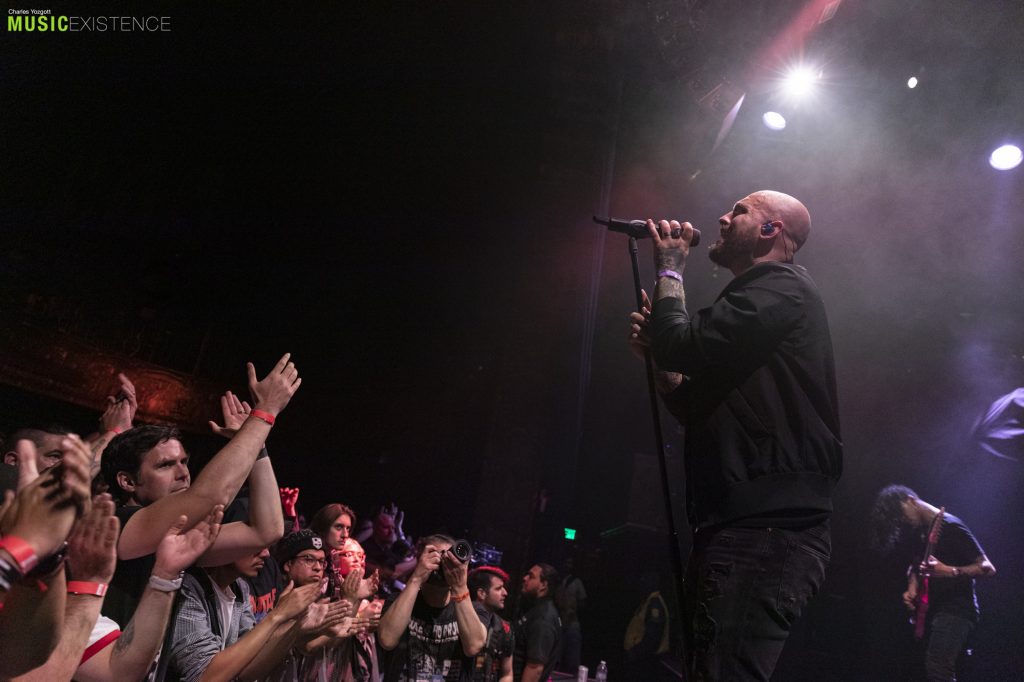 Veil Of Maya took the stage to a piercing ovation and had the crowd moshing right away to their 2021 single "Viscera". The venue was packed and everyone was singing along with frontman Lukas Magyar as he took control of the crowd. Guitarist Marc Okubo's hot pink guitar stood out just as much as his superb playing while he rocked out to the next few tracks "Whistleblower", "Double Speak", and "Overthrow" off of their 2017 album False Idol. Bassist Danny Hauser's 7 string bass was a sight to see as they played "Lisbeth", off of 2015s Matriarch. Drummer Sam Applebaum's goes all out their latest singles "Red Fur", Godhead", and "Synthwave Vegan" from the forthcoming album Mother out May 12th this year. "Outsider" and "Outrun", a couple singles they released between False Idol and Mother, were up next followed by the last track on Matriarch to end the night. These guys go all out and put on one hell of a show.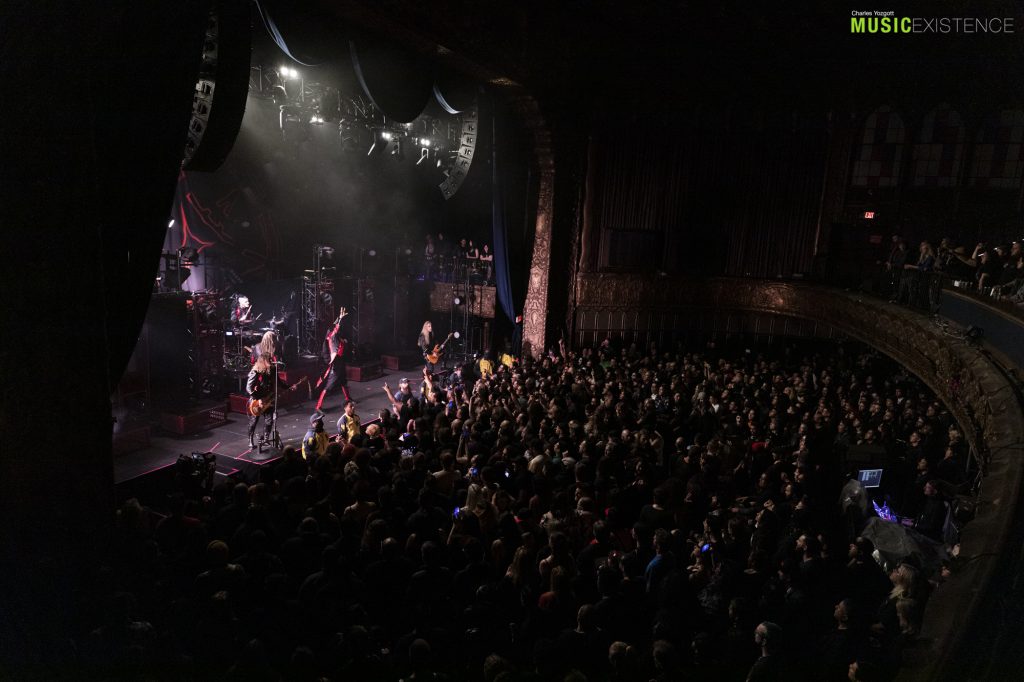 The venue was packed and everyone was chanting "Avatar, Avatar, Avatar" as the lights went down. Smoke covered the stage and John Alfredsson's drum set lit up from behind as the anticipation grew for them to arrive on stage. John stood behind his drums and stared out into the audience with eyes wide open and started the beat for the song "Dance Devil Dance", off of their latest album Dance Devil Dance. Bells then started to ring and the rest of the band walked out to the stage through separate doors on both sides of the drum set. The music started and things got wild. You could feel the floor shake as they plowed through the opening track. It didn't take long for fans to start crowd surfing and moshing throughout the venue floor as Avatar played the track to perfection. "The Eagle Has Landed" off of 2016s Feathers & Flesh was next followed by "Valley of Disease" off their latest album. As lead singer extraordinaire Johannes Eckerström greets the crowd and mentions how everyone is an animal you could hear the crowd one by one making monkey/chimp noises just before "Chimp Mosh Pit" was played. This was just the beginning of an eventful set.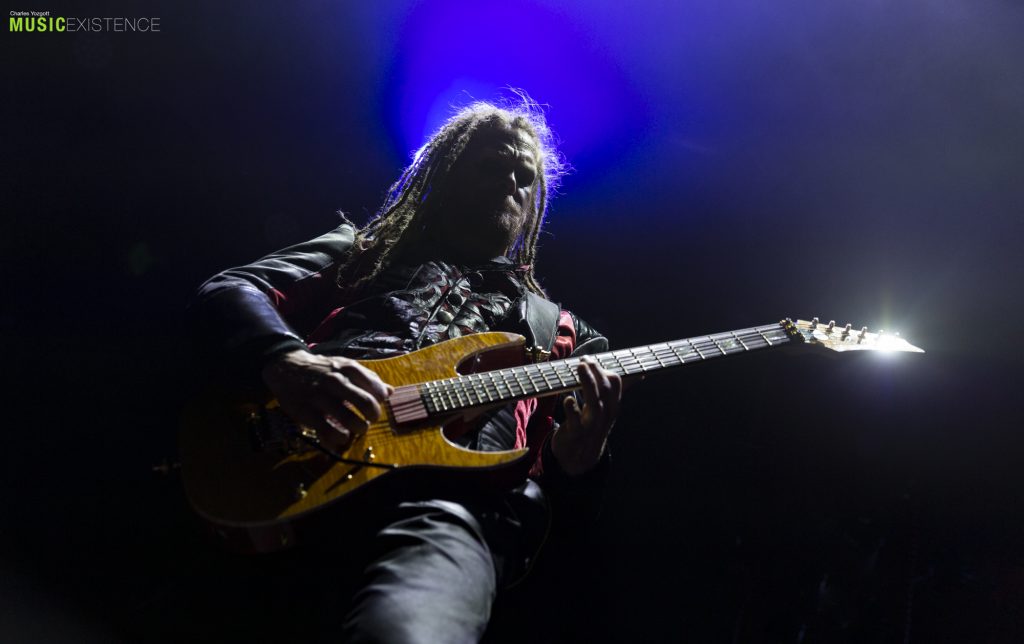 Avatar mentioned to the audience that this night was being filmed and live-streamed for all to enjoy and everyone cheered as loud as they could. Wasting no time the jumped right into "Scream Until You Wake" off of Hunter Gatherer followed by "Bloody Angel" from the fan favorite album Hail The Apocalypse. Track by track you couldn't look away from guitarists Jonas "Kungen" Jarlsby and Tim Öhrström and bassist Henrik Sandelin because of how they head bang in sync. Johannes joins in at times and it's a thing of beauty watching these guys do what they love. "For The Swarm" followed by a unique experience of the "Puppet Show". Before the song ended Jonas and Tim had a intense guitar solo face off that everyone couldn't look away from. As soon as the crowd on the floor finished cheering from the shredding that just commenced they were directed to look behind them. Johannes had disappeared from the stage and reappeared in front of the soundboard in the crowd. With the spotlight on him he stood up high on a step so he was above the crowd from the waist up and began to make a balloon animal. As the band members continued to play the circus themed jam of "Puppet Show" Johannes finished balloon animal and threw it into the crowd for a lucky person to take home as a souvenir. Just after that he pulled a trombone out of nowhere and astonished the crowd with a solo fit for the puppet master himself.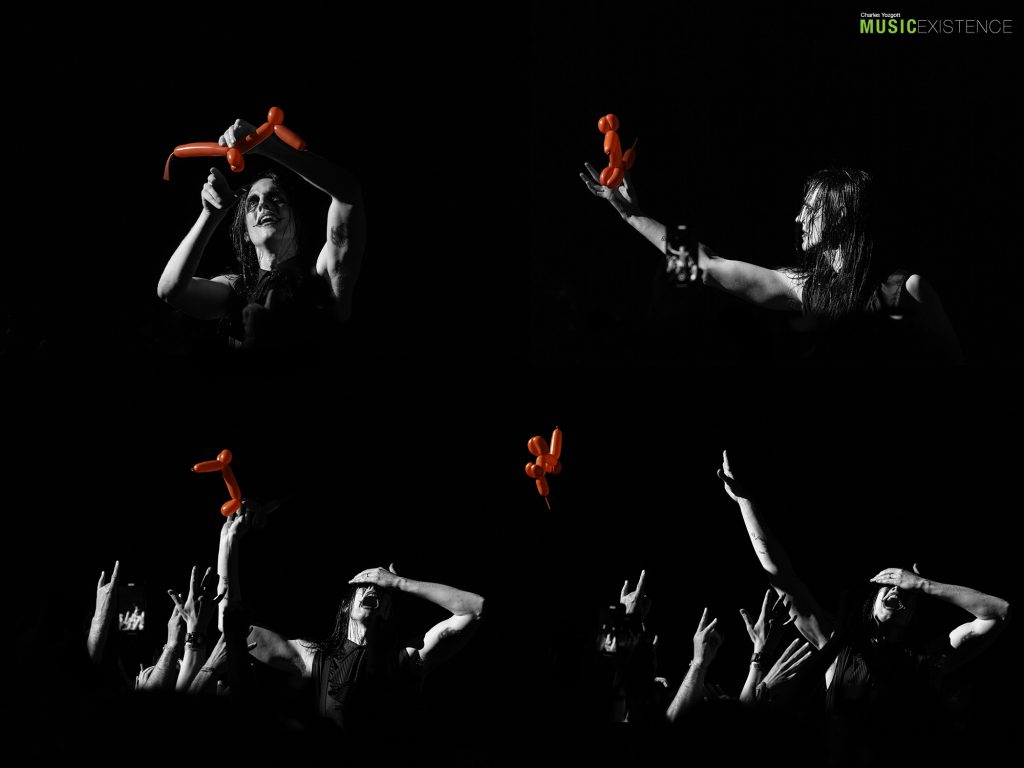 After taking a drink of water from his scepter, Johannes smiles from ear to ear and warns the audience of what's to come next. They continued with "When The Snow Lies Red", and new song "Do You Feel In Control", followed by "Black Waltz" which the audience went crazy for. Everyone including all band members were singing along and not a single sole was standing still. A mellow moment in the set is when Johannes sat down and played "Tower" that went straight into the hard hitting track "Colossus" off of Hunter Gatherer. "Let It Burn", another track off of Black Waltz was next followed by the only song they played off of Avatar Country "A Statue of the King" which the fans were thankful for. The last three songs they left us with was "The Dirt I'm Buried In", which is the third single off their latest album , "Smells Like A Freak Show" off of the 2013 album Black Waltz, and the opening track/title track to 2014's Hail The Apocalypse. Avatar always puts on an amazing show and it keeps getting bigger better and better every tour. This is not a band to sleep on at all, if you're a metal lover then you must listen to Avatar, they are one of a king indeed. The last show of this tour is at the end of May so make sure to check all these bands when they come to a city near you! Hopefully Avatar will release the live footage of this show for their fans all across the world because it was an amazing rememberable night.
Orbit Culture
Veil Of Maya
Setlsit:
Viscera
Whistleblower
Double Speak
Leeloo
Overthrow
Lisbeth
Red Fur
Godhead
Synthwave Vegan
Outsider
Outrun
Mikasa
Avatar
Setlist:
Dance Devil Dance
The Eagle Has Landed
Valley of Disease
Chimp Mosh Pit
Scream Until You Wake
Bloody Angel
For The Swarm
Puppet Show
When The Snow Lies Red
Do You Feel in Control?
Black Waltz
Tower
Colossus
Let It Burn
A Statue of the King
The Dirt I'm Buried In
Smells Like A Freakshow
Hail The Apocalypse