Signal Omega is an upcoming artist from New Port Richey, FL.
For Signal, music is more than just a sonic combination of sound, it's a way to express the deepest stories through creativity and emotional individuality. Unlike many contemporary artists Signal Omega takes great pride and reassurance in his own style and musical expression, embracing his uniqueness and impressive qualities.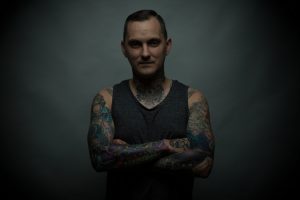 A varied and versatile artist Signal utilizes a number of genres including Rap, Metal and alternative. His motivation is to create an abundance of genre offerings in his musical works.
Impressively the artist has a natural ability to take the listener on an emotional rollercoaster from upbeat house infused drops to more reflective and intimate numbers, his vast and ever expanding catalogue of music offers listeners an array of styles and tones that is rare to see in todays musical landscape.
Signal Omega is currently focused on expanding his music and brand this year with an acoustic rendition of his current and newer songs. In addition Signal looks to start playing live shows and showcasing his live performance skills to a new set of audiences.
Steadily growing his listeners and fans with each and every release, things look to be even bigger and better in 2023 for this exciting and talented artist.