Pop music as a genre is enjoyed across the generations and isn't going anywhere anytime soon. Since the 1950s, pop music has been known for its smooth sounds and simple lyrics, often on the topic of love and daily life.
Some of the biggest stars in pop and entertainment from the last decade include Lady Gaga, Miley Cyrus, Bruno Mars and Justin Bieber. These singers are famous for their albums full of clever lyrics and their talented voices.
One year that was particularly big in pop was 2013, this was the year the controversial Robin Thicke song Blurred Lines was released, the year the Pop Party 12 album hit the shelves and when the 5th gen iPod Touch was on every teen's Christmas list.
Here are just some of the top classic pop songs that will be turning 10 in 2023:
Applause – Lady Gaga
The summer of 2013 saw the release of Lady Gaga's Applause. This track is a dance classic that was written and produced by Gaga herself alongside a team of talented songwriters.
Gaga is best known for her chart topping 2008 track Poker Face. This song illustrated the singer's superb songwriting abilities with its clever use of poker terminology, which made it particularly popular with those who enjoy playing poker games online.
Applause is said to be inspired by her cheering fans, who she says kept her motivated to continue performing during her tour when she sustained a painful hip injury.
All Of Me – John Legend
A slower yet still inspired song also released in 2013 is John Legend's All Of Me, which is dedicated to his wife, then fiancee, Chrissy Teigen. This was Legend's first number one track in the United States and spent a whole 10 weeks in the top spot.
He first performed the song on Oprah Winfrey's Oprah's Next Chapter before it was released onto the music sharing platform Itunes. Legend also performed it live on the Late Show with David Letterman, as well as on Jimmy Kimmel Live!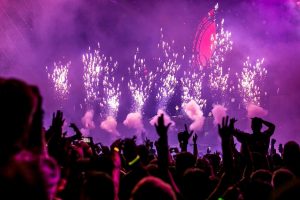 Heart Attack – Demi Lovato
Disney alumni Demi Lovato is not only a talented actor but also a skilled singer and songwriter. Released in 2013, Heart Attack was a song featured on her fourth studio album.
The cardiac motifs in the song represent the fear felt when falling in love. It peaked at number 10 in the United States billboard charts and sold over two million copies in the United States alone.
The song was in fact written a whole two years before its release and was initially intended for singer songwriter Nikki Williams. Demi then alerted and recorded the song before it was leaked online in February of 2013.
Demi performed the song live on a whole host of shows, including Britain's Got Talent, Dancing with the Stars, The Ellen DeGeneres Show, Jimmy Kimmel Live!, and Good Morning America.
Hold On, We're Going Home – Drake Ft. Majid Jordan
Another classic from 2013 is the Drake song Hold On, We're Going Home. Canadian rapper Drake released this as the second song in his third studio album Nothing Was the Same.
Something particularly memorable about this song is its short story style music video, which was directed by Bill Pope in autumn that year and follows the story of a kingpin (Drake) whose lover is kidnapped by a rival gang.
Drake is no stranger to the US charts, with this being his 33rd top 10 hit on the Billboard charts. It also peaked at number four in the United Kingdom and sold more than 200,000 copies in his home country, Canada.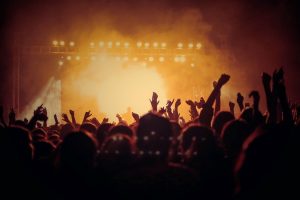 The Way – Ariana Grande Ft. Mac Miller
World famous actor and singer Ariana Grande was successfully launching her music career around this time and the song became Grande and Miller's first top ten on the US billboard charts. This romantic track was considered surprisingly mature for Grande at the time, given that she was still in the process of playing Cat on the American teen sitcom show Sam & Cat.
The long song was nominated in the Teen Choice Awards that year but failed to win.
Royals – Lorde
The slightly unusual but much loved song Royales was released by New Zealander Lorde in 2013 and achieved international success.
Lorde is said to have written the song in just half an hour at home and the song name was inspired by the signature used by of Kansas City Royals baseball player George Brett to sign balls.