Baltimore based, synth punk/funk trio LANDIS HARRY LANDIS has unveiled the official music video for his new single, "Naysayer." Self-produced, "Naysayer" is off of the enigmatic artist's sophomore album, Landis, out NOW via BIG CURVE MUSIC!
Purchase / Stream "Naysayer" Online!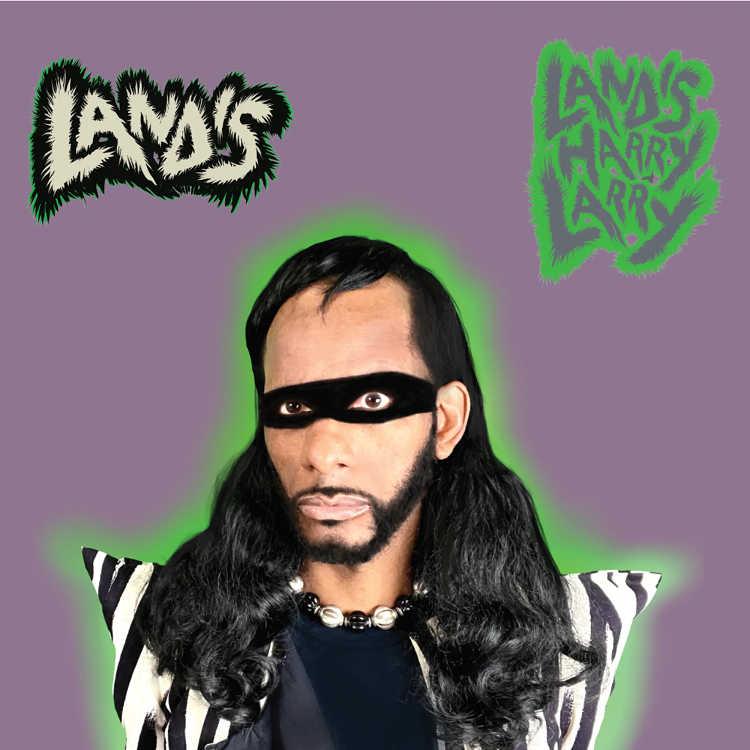 Track List:
1. Naysayer
2. Cake Batter of the Earth
3. We Got Away With Nothing (100 Seconds)
4. I Can Push It Kinda Far
5. We Built This City
6. V
7. Flesh Bags
8. Rock Bot
9. Selfishness and Greed
10. Babybot 3000
11. Escape To Cicadia
12. I've Gone Cold
13. Electronic Toys
Purchase / Stream Landis Online!
In 2020, many bands found themselves cut off from their studios, their clubs, and their bands. Landis Expandis responded by going deep into his basement studio where he created two digital clones of himself. He named one Harry and the other Larry. They became what is known today as the synth rock trio known as Landis Harry Larry. They make odd, quirky music videos about everyday experiences like personal space or how cats love to be in your way when you are doing something important.
When the trio was signed by BigCurve music, they released the soundtrack to a YouTube mockumentary about a canine human named Bunch called, "The Story Of Bunch." For their second release, it was requested that Landis release a solo album for each member of Landis Harry Larry, each album having a completely unique style. Landis' album is dark and gothic, Harry's album is quirky and pop, and Larry's album is dance music featuring special remixes by Cheekywillie.
Connect with LANDIS HARRY LARRY:
Official
Facebook | Twitter | Instagram
Connect with BIG CURVE MUSIC:
Official
Facebook | Twitter | Instagram