Max Cavalera and Igor Cavalera, two of the original members of the Brazilian band Sepultura and currently in Cavalera Conspiracy, stopped by The Majestic Ventura Theater on September 29th and played Sepultura's albums Beneath the Remains (1989) and Arise (1991) in their entirety. The Ventura metal community showed up and showed their love and support of the two brothers who are metal legends in their own right. This is the second leg of the North American tour, the first leg was in May and June of this year, and now they're hitting cities that they didn't  on the first leg. These two brothers love playing live and it shows.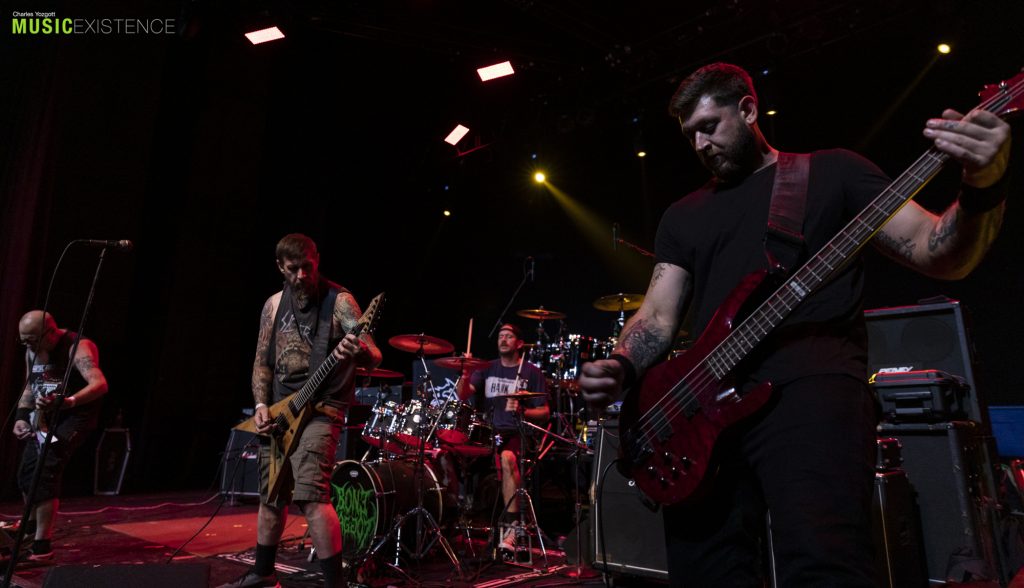 Opening the night was Ventura County locals Bone Maggot, which consists of Mike Klein, Lance McNelly, Kameron Klein and Jay Rivera, a heavy metal band that has a mixture Static-X, Sepultura, and Slayer into their sound and man did they crush it. You can tell they were pretty stoked to be opening for such iconic metal legends by their incredible performance and they did not disappoint. They played songs from their two albums, Dead Inside (2019) and Internal Hate (2021), and showed why they're one of Ventura County's biggest metal bands.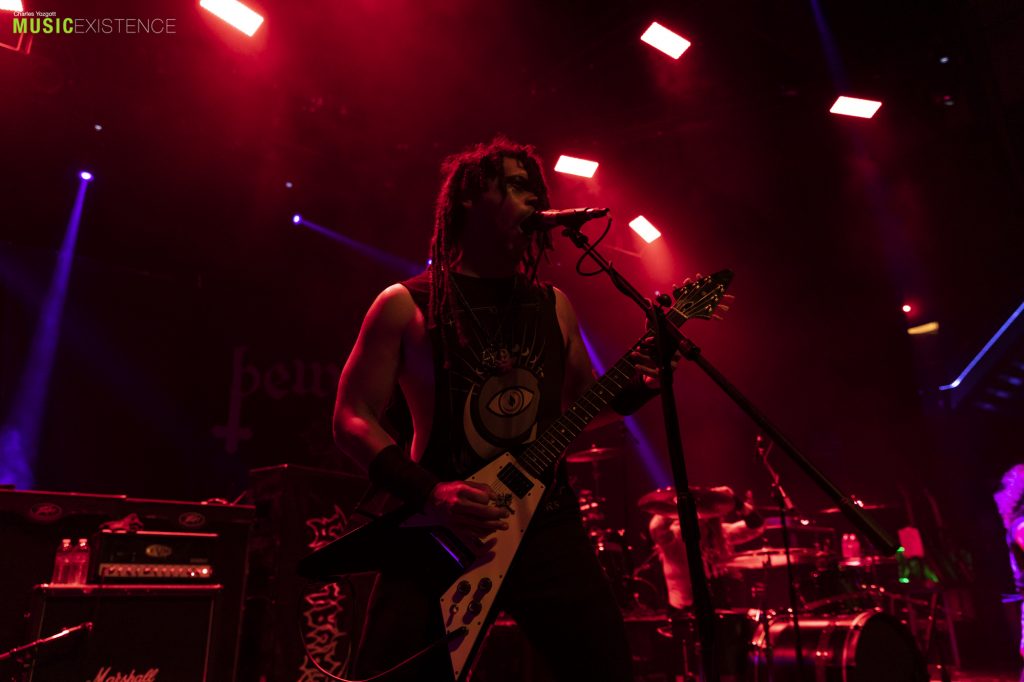 Up next was Portland, Oregon's very own dark and demonic heavy metal band Bewitcher. They're direct support on this entire tour and took advantage of their stage time by putting on a show that won't be forgotten. Playing songs from their three albums: Bewitcher (2016), Under the Witching Cross (2019), and Cursed Be Thy Kingdom (2021), their thrash metal sound gave the audience another reason to mosh and have a blast. This trio, consisting of founding members M. von Bewitcher and A. Magus, and drummer A. Hunter who joined in 2016, has taken their music all over North America, and Europe, and have proven themselves that they are a force to be reckoned with.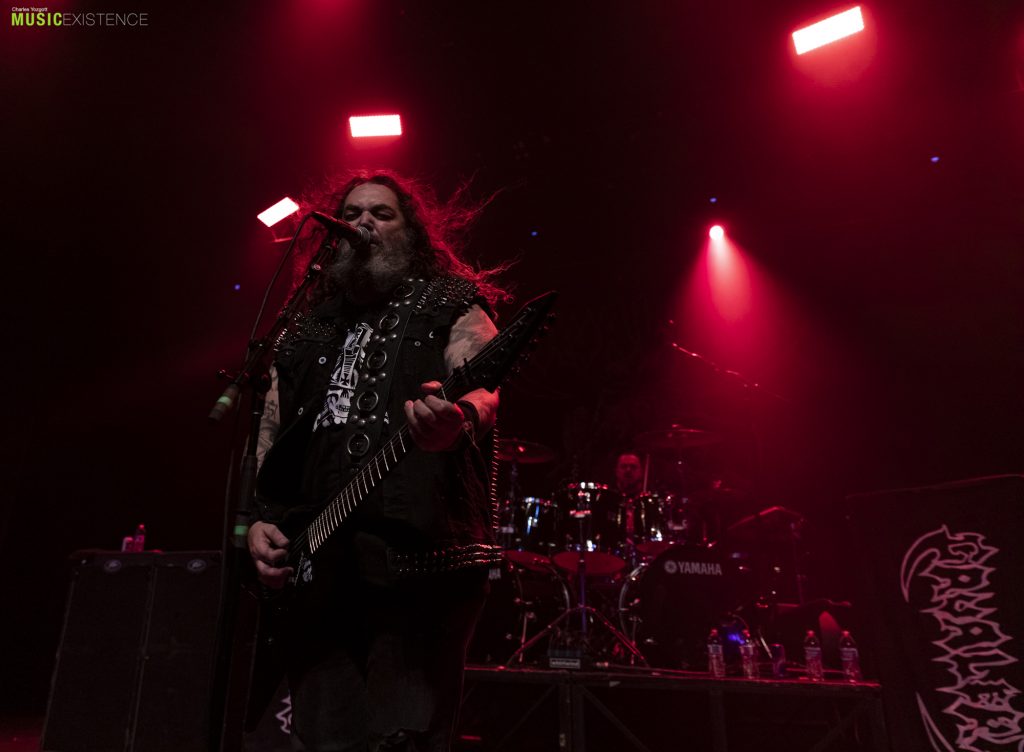 Now that the theater was packed, the moment that everyone was waiting for finally came to be. Brothers Max & Igor Cavalera, formerly of Sepultura and currently of Cavalera Conspiracy, came out on stage to roaring applause and a warm welcome. These two brothers are legends in the metal community and it's always a treat to see them play together live. Joining the brothers on this tour are bassist Travis Stone (Pig Destroyer), who is covering a number of dates in the beginning for bassist Mike Leon, and lead guitarist Daniel Gonzales (Possessed). These two sounded amazing with the brothers and fit in perfectly with them.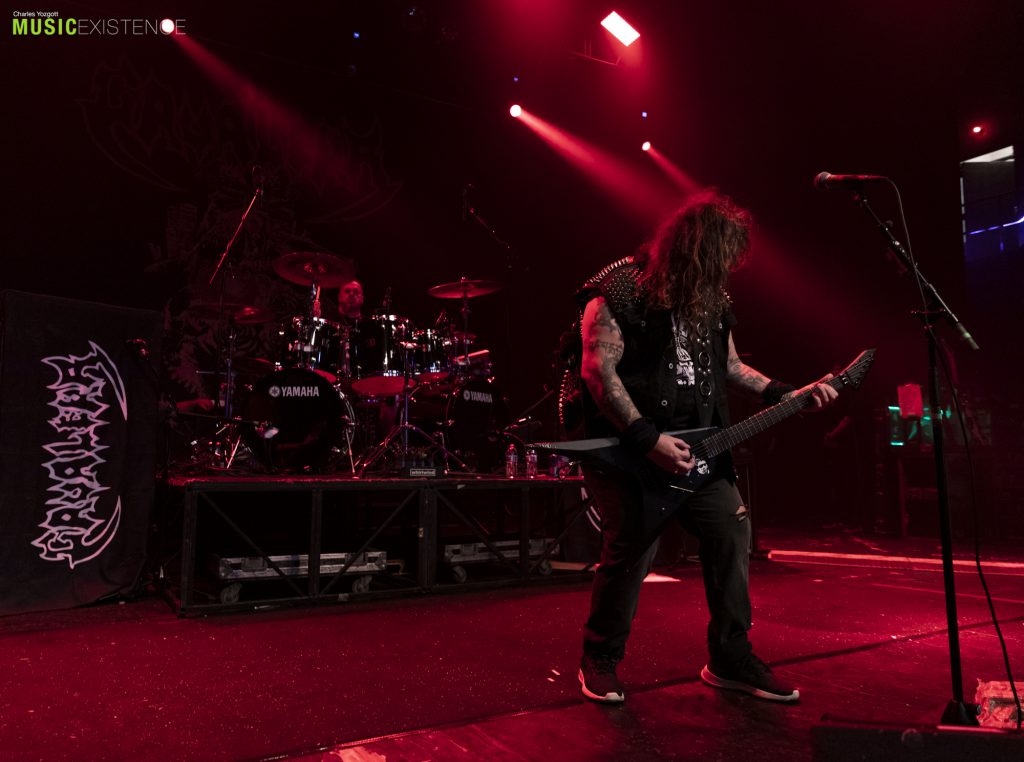 Starting off the set was the opening and title track off of the album Beneath the Remains. Not a single person in the theater was standing still and the ground level started a huge mosh pit which lasted the entire night. Shredding through the first half of the show, Max strummed his guitar and you felt those riffs throughout the place. Igor, even though he was in the back with his all black Yamaha drum set, you could feel the double bass pulsate through your body and it made you move to the heavy metal that was being played on this Thursday night. "Innerself", "Mass Hypnosis", and "Slaves of Pain" sounded amazing and Daniel on guitar was just unreal to watch. Arise album was next and the title track started it off right. "Desperate Cry", "Altered State", and "Infected Voice" were a few of the tracks off the album that had the Majestic Ventura Theater rocking, you could feel the floor moving literally. A Motorhead cover of "Orgasmatron" was played and loved by all. The encore was started off by playing the beginning of Slayer's "Raining Blood", only the beginning, and went into "Troops of Doom" off of Sepultura's second album Schizophrenia. They finished the night with an awesome instrumental version and combination of "Arise/Beneath the Remains" and it was something to witness. Ventura got a healthy dose of metal on this night and you could tell that they were hungry for more.
The Cavalera brothers have  been playing music together for a long time and hopefully a long time to come. Check out their show when they come to your town, you won't regret it! Remaining tour dates on this run:
Oct. 05 – Minneapolis, MN @ Varsity Theater
Oct. 06 – Milwaukee, WI @ The Rave Ii
Oct. 08 – Lawrence, KS @ Granada Theater
Oct. 09 – Chicago, IL @ Concord Music Hall
Oct. 11 – Montclair, NJ @ The Wellmont Theater
Oct. 12 – Huntington, NY @ The Paramount
Oct. 13 – Syracuse, NY @ Westcott Theater
Oct. 14 – Reading, PA @ Reverb
Oct. 15 – Baltimore, MD @ Soundstage
Oct. 16 – Norfolk, VA @ The Norva
Oct. 17 – Asheville, NC @ The Orange Peel
Oct. 19 – Charlotte, NC @ The Underground
Oct. 20 – Orlando, FL @ Beacham Theater
Oct. 21 – Tampa, FL @ The Orpheum
Oct. 22 – Ft. Lauderdale, FL @ Culture Room
Oct. 25 – Tulsa, OK @ The Vanguard
Oct. 27 – Albuquerque, NM @ Sunshine Theater
Oct. 28 – Tucson, AZ @ The Rialto Theatre
Oct. 29 – Santa Ana, CA @ The Observatory
Bone Maggot
Bewitcher
Cavalera Conspiracy
Setlist:
Beneath the Remains
Inner Self
Stronger Than Hate
Mass Hypnosis
Sarcastic Existence
Slaves of Pain/Lobotomy
Primitive
Arise
Dead Embryonic Cells
Desperate Cry
Altered State
Infected Voice
Orgasmatron
Troops of Doom (w/ Raining Blood intro)
Arise/Beneath the Remains (combined instrumental)