The "KILLAS" Producer, Artist & Songwriter-Musician, Tco Riaz has released a new Hip-Hop collaboration, "ARCADE" (Recorded at Blak Asylum Records; Produced/Engineered by Mark Riaz Bacchus "aka Tco Riaz" ) with Lyricist-Artist and Songwriter, Dough Fetti on October 3, 2022.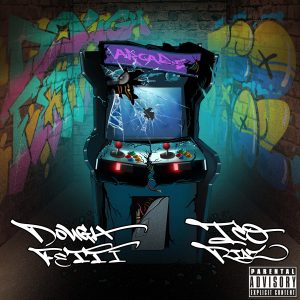 Representing the borough of Queens, made popular by legendary artists Nasir Jones, 50 Cent, Nicki Minaj, LL Cool J, Salt-N-Pepper, Onyx, A Tribe Called Quest and a plethora of world renowned talents, the duo confidently presented their new collaboration on the digital platforms (to include but are not limited to): Spotify, iTunes, Tidal, Pandora and  Amazon Music Unlimited.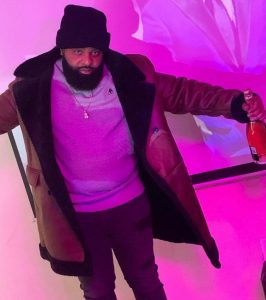 When asked what inspired the collaboration, Riaz was frank about the leisurely approach both artists had taken to develop the concept, "We got inspired literally from the title. I decided to name the instrumental after I produced it. No real structure or planning, we just simply wrote our verses & it sounded dope [AF]."  Riaz continues to elaborate further on the seamless composition of the song stating that there was more to it than a haphazard combustion of sounds and that the inspiration came to them, more as a kindling fire after the spark,  "We have to pay homage to the great lyricist and MC's who came before us. Definitely have to give the flowers to Wu Tang, especially Ghost, Rae [Raekwon] and Meth[od Man]. Jada Kiss, Jay Z, Nas… just to name a few. For the new school we got J Cole, Kendrick, [and] Drake of course. We truly put a lot of hard work into what we do and don't take it lightly."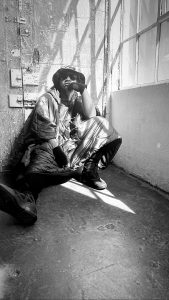 "The sound [to me] was nostalgic. I love our cadence on the beat. [We've got] Two completely different styles [that] mesh well on the track and the beatbox sample in the background really grabs me because [it's almost like] I'm time traveling to the 80's. It brings [the] 'old-school', with a new feel." 
The new release, "ARCADE", trots on the heels of two previously released collaborations by Fetti Dough and Tco Riaz; and simultaneous ushers in a new 7 song EP, Mario Broz. No additional information was provided about the upcoming EP, its features or its pending release date.  "This track [Arcade] was actually the spawn of a 7 song EP [entitled] 'Mario Broz'. It's [Arcade] just a fun track to bump anytime! We hope [once the video airs, that the] video will [best] convey the emotion [of the song]."  
The video for "Arcade" is set to premiere on October 19th 2022 on Youtube. 
To hear the new release on Spotify,  follow this link:  "Arcade" by Dough Fetti and Tco Riaz
Follow the Producer/Engineer/Musician:Tco Riaz on Twitter
Follow Artist Lyricist and Songwriter: Dough Fetti on Twitter