While millions of people are gearing up to see Foals in North America and listening to other new music from the likes of Jamie T, there is quite possibly a dog in the vicinity. After all, mankind's relationship with our four-legged friends is quite amazing, making the likelihood of some songs being based on them incredibly high.
The world's population generally adores dogs. As pets, they're incredibly loyal and loving, and in music, they provide an immediately identifiable subject matter. The most common pet in countries like the UK and America, people are obsessed with their pooches. Alongside walking them on a daily basis, people are sampling dog-themed games like The Dog House, reading endless amounts of articles on how to care for a dog in the best way possible, and consuming television shows and movies featuring canines. While the songs might escape some peoples' memories, let's take a look at some classic tunes that were clearly put together by dog lovers.
Pink Floyd: Seamus
One of the biggest bands ever, Pink Floyd's music will probably never die. One track that might, though, is Seamus. A funny blues song that was written by David Gilmour after he realized that Steve Marriott's dog could howl, it's a great track that many people will undoubtedly identify with. While it might not go down in history as one of Pink Floyd's greatest ever masterpieces, it's still a good listen.
The Monkees: Gonna Buy Me a Dog
 While not everyone who falls out of love with a partner is necessarily going to purchase a dog as a replacement, The Monkees' Gonna Buy Me a Dog tells the story of someone who did. With a selection of classic one-liners that were clearly put together by Davy Jones, there is a great deal of comical value, too.
Dolly Parton: Cracker Jack
A 1973 release, Cracker Jack is one of Dolly Parton's tracks that has perhaps gone under the radar a tad. A heart-warming story about Jack, a struggling stray she nurses back to full health, Cracker Jack has received somewhat of a revival after being prominently featured in Dolly Parton's show Heartstrings, as well as some other dog-related productions.
Snoop Dogg: Doggy Dogg World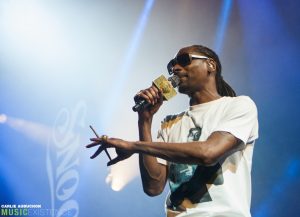 Given his name, Snoop Dogg definitely likes dogs. One track that immediately springs to mind when assessing any canine-themed tunes is Doggy Dogg World, as the iconic rapper serves up a solid dose of hip-hop and soul to create a faultless tune. Dr. Dre's familiar production is on show, too.
Baha Men: Who Let the Dogs Out
Despite Baha Men's talents being fairly limited compared to other legendary artists on this particular list, there is no doubting just how massive Who Let the Dogs Out was. The Trinidadian soca classic became a global hit and was regularly played to get audiences pumped up and moving. While it doesn't possess the powerful lyrics of other dog-related compositions, Baha Men deserve a great deal of credit for creating a song that people adore around the world.
The Byrds: Old Blue
An unmistakable sound, The Byrds didn't just produce tracks around drug-taking and getting high. Old Blue, a tune that is sung by Roger McGuinn immaculately, tells the story of a canine buddy who was always around in times of need but sadly passed away. While the likes of Eight Miles High are more popular with fans, Old Blue will be a favorite for some, especially those who have a dog.
Special mention must also go to Big Mama Thornton: Hound Dog, George Clinton: Atomic Dog, and The B-52's: Quiche Lorraine.