Do you know who John 5 is? Well, if you don't then you're missing out. You might know who he is but not sure about what he has done or who he plays with. Well, John 5 has been playing guitar since the late 70s as a child and he's now headlining his own tour with "The Creatures" throughout North America. He has played with David Lee Roth, Marilyn Manson, and now a perfect fit with Rob Zombie. Look at the dates that he's playing and if you're not doing anything on that specific night then go see him! It will be an amazing experience guaranteed.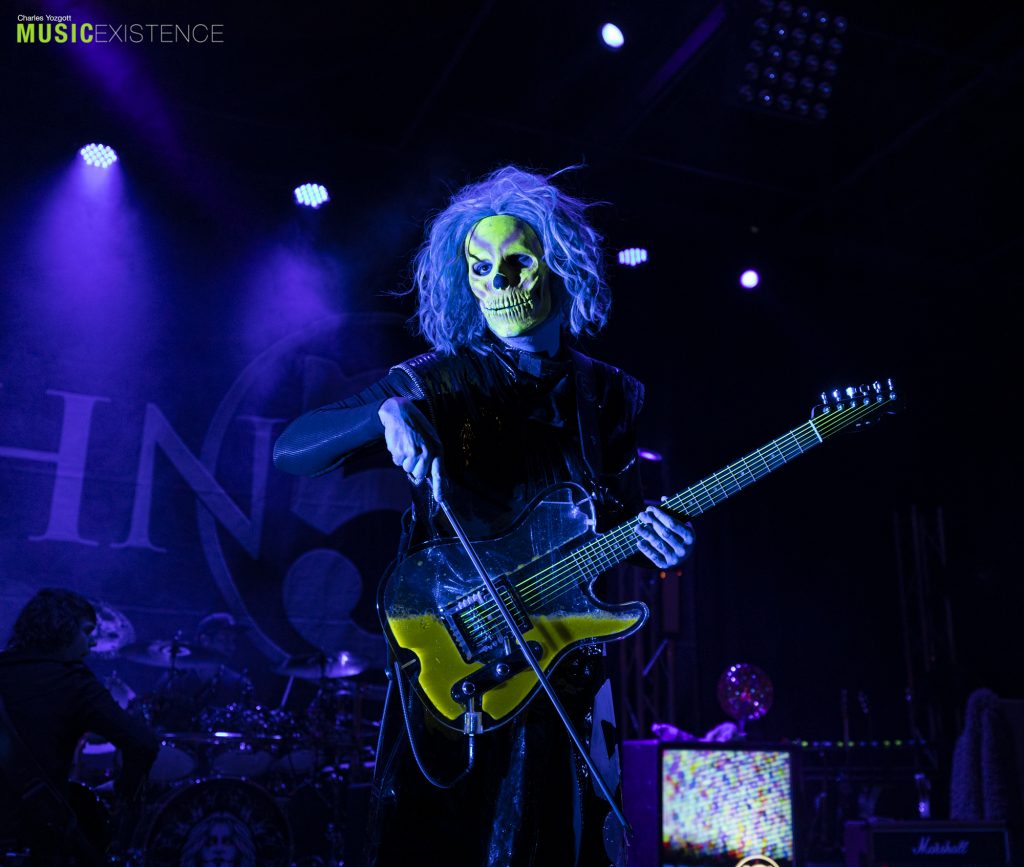 John 5 stopped by The Garden Amphitheatre in Garden Grove, CA on April 22nd and if you weren't there then you missed out on the show of the year. This place holds 540 people at capacity and it's a super small outdoor venue. Perfect for any band to play at and perfect for this night with John 5. The music that he plays with his band is fun to listen to and an experience to witness, so if you haven't seen him with his band live now is the time!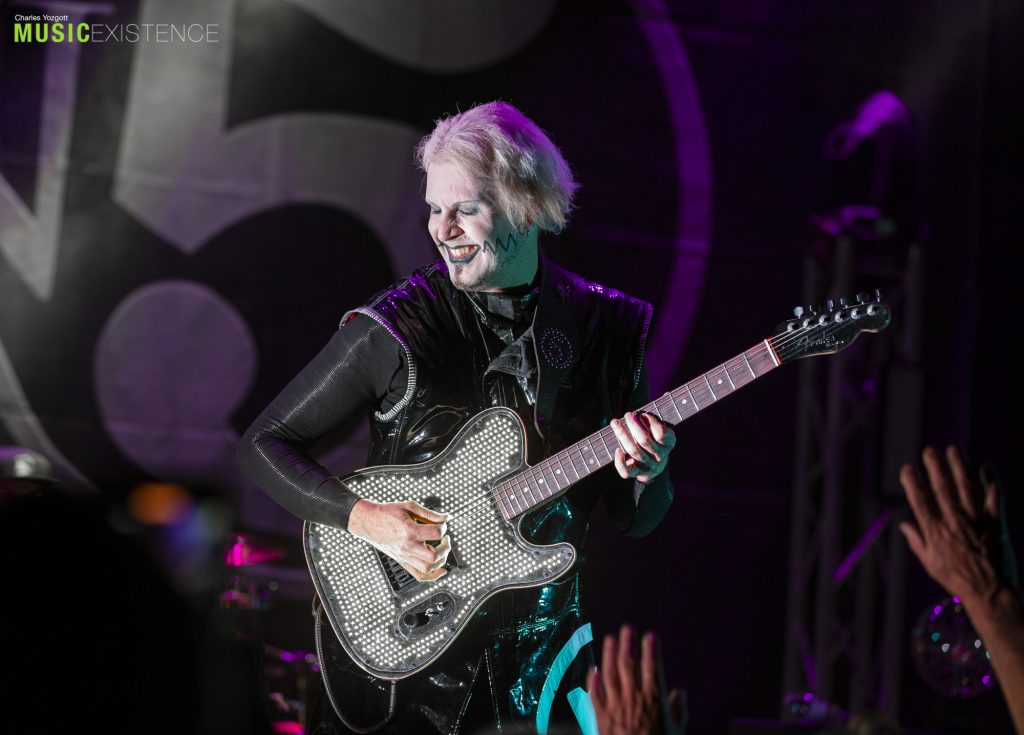 John 5 has been busy the last year touring with Rob Zombie and doesn't seem to slow down a bit. He was supposed to tour with Ingwie Malstien at the end of 2021 but he dropped out last minute unfortunately. Covid has had a lot to do with artist postponing tours and this tour is no different. On April 23rd John 5 posted on social media that one of his touring party had come down with Covid and they would be postponing the next 3 shows. This was definitely not something that fans or everyone included with the John 5 tour wanted to hear but it is the reality that we live in now. Fortunately all is better now and they have continued the tour. The 3 dates that were postponed will be made up asap they tell us.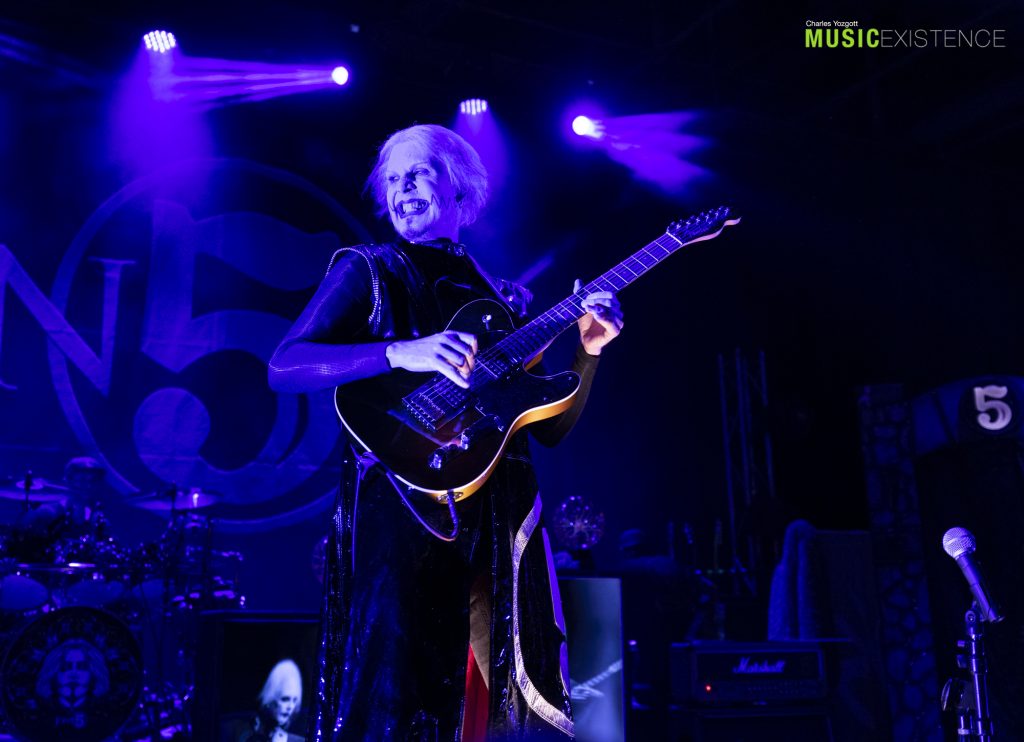 Opening the night was The Haxans, consisting of lead singer Ashley Costello and guitarist Matt Montgomery, better known as Piggy D, and they put on one hell of a show. You might know them from their other projects, Ashley singing from New Years Day and Piggy D playing bass for Rob Zombie, but this night was all about the spooky vibes and the haunting known as The Haxans. Only playing with John 5 on select dates for this tour, they went all out to show the hometown crowd what it's all about to watch them live. Ashley grew up in Garden Grove and went to the pre-school just across the street from the Garden Amp and was super stoked to play at this specific venue. She acknowledged friends and family that were there to witness her and Piggy D playing in her home town and it definitely was something special to witness.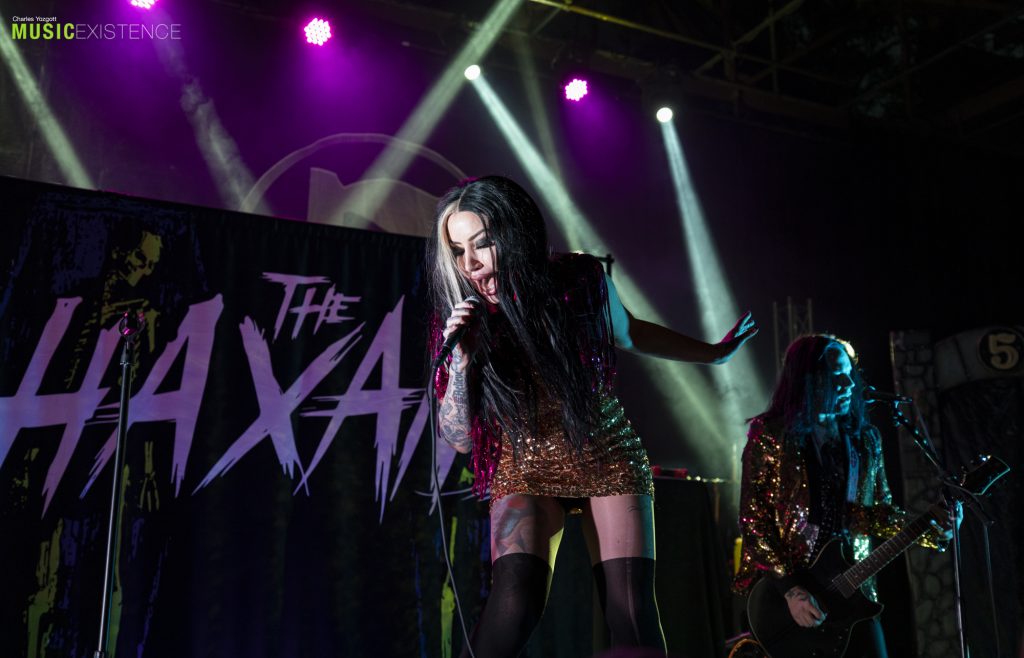 The Haxans showed that you can put on an amazing show with just 2 artist. They are currently without a bassist and drummer, but the backing tracks that they provided and recorded for the show fit perfectly with their live performance. The glam that they dressed up with, a gold sparkling dress for Ashley and the same style jacket for Piggy, was just a taste of the bright lights and love for live music that they have. Ashley did a great job at getting the crowd involved with the songs they played as the audience danced and sang the night night away while grooving to the music. This goth-pop duo won't be going anywhere soon and you will see much more of them in the future. Be sure to check out all their spooky and haunting pop songs on all streaming services now!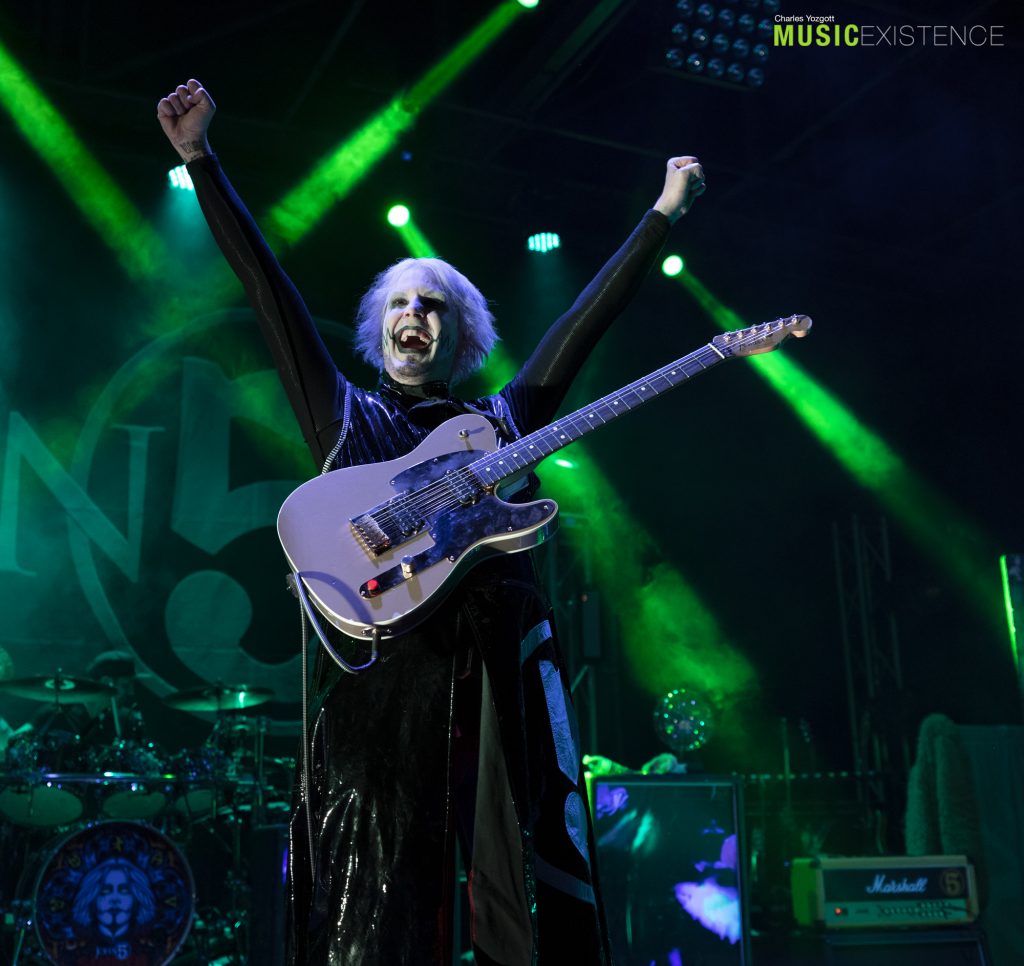 John 5 was next and Garden Grove showed up to support this real life guitar hero. Being from Michigan, but now calling Los Angeles his home, he had family and friends in the audience on this night and he put on a show not to be soon forgotten. Playing songs from his solo albums, like Sinner and Invasion, it gave the audience at Garden Amp a special treat to witness. Not only is John 5's guitar style and playing unique, he performs with a black trench coat with a huge 5 on the side to let everyone know that he is number 5, [any relation to Johnny 5?] And just like his childhood hero, Ace Frehley of Kiss, the black & white face paint pays homage to him that will forever be remembered with his unbelievable performance. The eye opening solos, the jaw dropping plethora of guitars that he plays, the never ending expressions on his face that he loves to exibit to his fans while playing, and the pure love of playing his guitar with his bandmates is something not to be missed in this day and age if you're a fan of music in general. John 5 plays a lot of different genres of music throughout his set, and it's an example of what a family friendly concert should be like.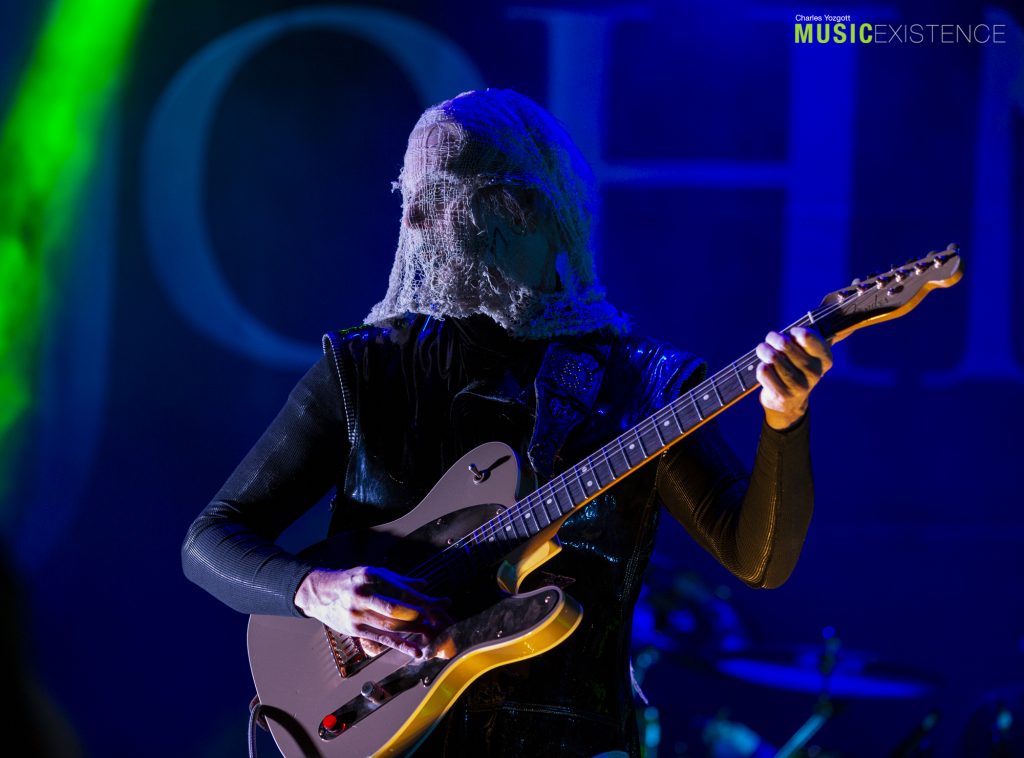 Songs like "Crank It – Living With Ghost", "I Am John 5", and the hit single with Dave Mustaine "Que Pasa" puts John 5 in a league of his own with his bandmates The Creatures. Make sure to check out this tour if you can. Remaining dates are as follows…
Apr. 30 – San Antonio, TX – The Rock Box
May 04 – Belvidere, IL – Apollo Theater
May 05 – Joliet, IL – The Forge
May 06 – Flint, MI – Machine Shop
May 07 – Pittsburgh, PA – Jergel's
May 08 – Sellersville, PA – Sellersville Theater
May 11 – Poughkeepsie, NY – The Chance
May 12 – New Bedford, MA – The Vault
May 13 – Derry, NH – Tupelo Music Hall
May 14 – Hartford, CT – Webster Underground
May 15 – Annapolis, MD – Ram's Head Onstage
May 18 – Winston-Salem, NC - The Ram Kat
May 20 – Atlanta, GA – Vinyl
May 21 – Daytona Beach, FL – Welcome To Rockville
Jul. 06 – Montreal, QC – Foufounes Electriques
Jul. 07 – Ottawa, ON – Brass Monkey
Jul. 08 – Toronto, ON – Lee's Palace
Jul. 09 – New York, NY – Iridium
Jul. 10 – New York, NY – Iridium
Jul. 11 – New York, NY – Iridium
Go see this tour!!!
The Haxans
John 5