The mighty Deftones stopped at The Greek Theatre in Los Angeles, CA on April 20th for their highly anticipated tour with metal giants Gojira and death-pop opener Vowws. This tour has been postponed a couple times for obvious reasons but now it's in full effect and selling out at nearly every stop. Along with their explosive 19 song setlist, the light show that enhanced their music and performance was a beautiful sight to see and experience.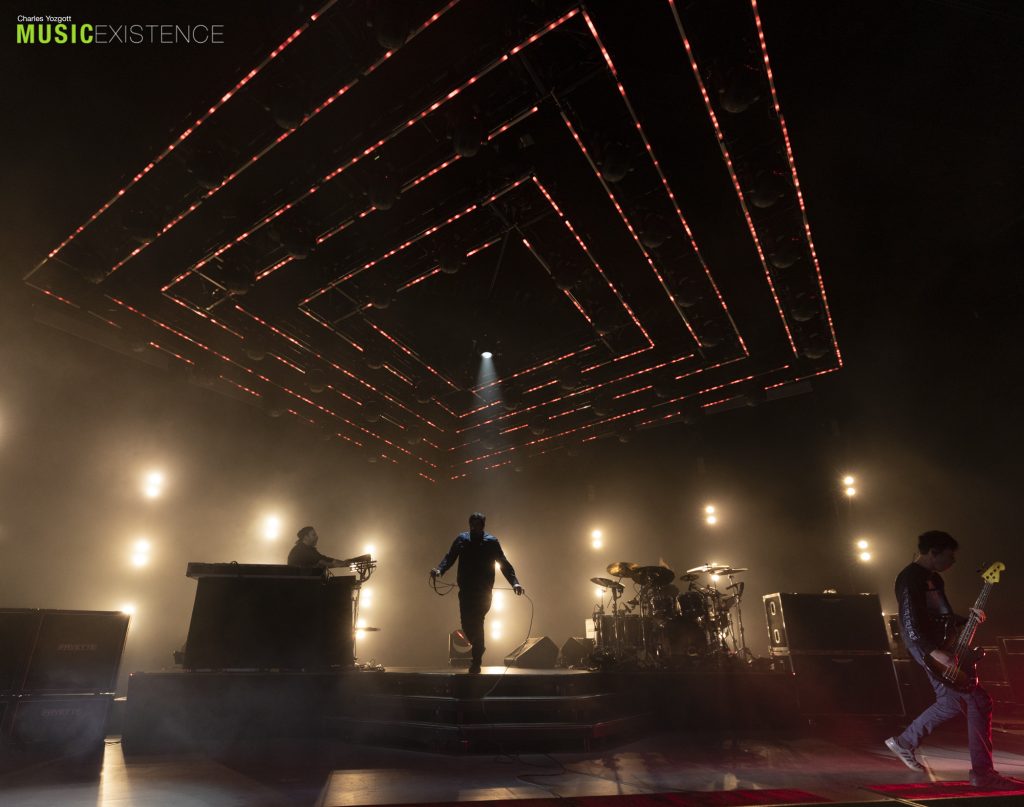 Opening the night was the Australian duo Vowws, Matt James and Rizz, who live in Los Angeles so this was a hometown show in some ways. Their 8 song set was filled with tracks that span from their debut EP in 2013, "Symbol System", to their latest single, "One By One", released in February of this year. The "death-pop" duo showed why they have been getting more and more recognition throughout the last few years and on this night they definitely made a lot of new fans.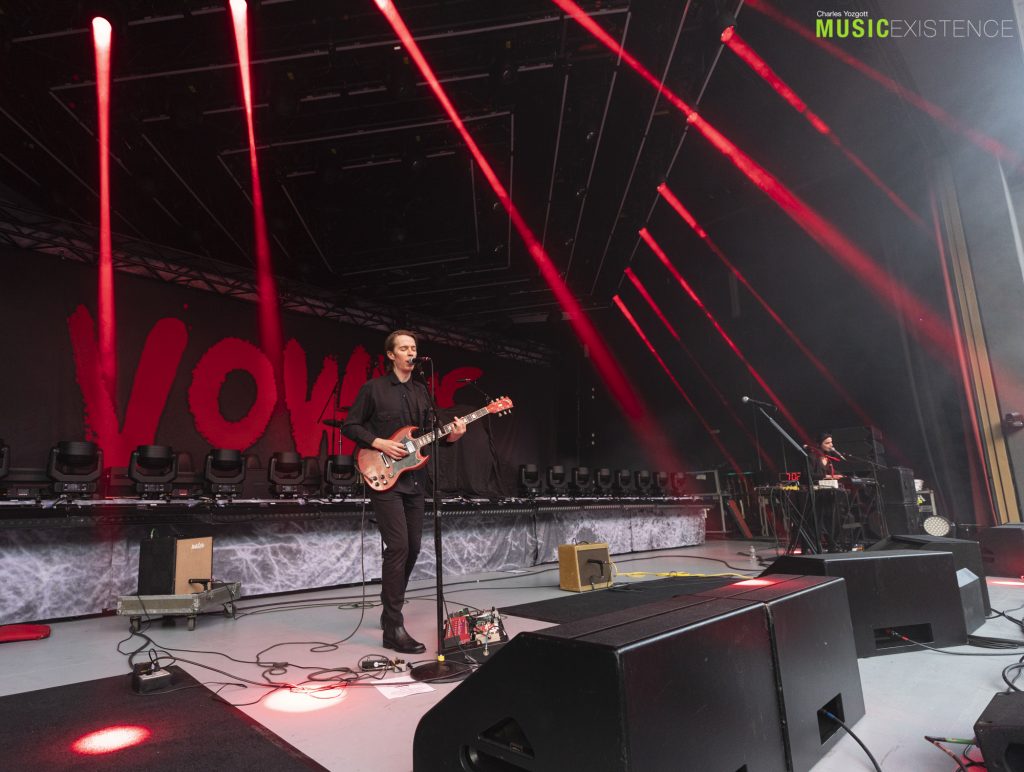 Gojira took the stage and the sold out crowd made sure they heard them. Brothers Joe and Mario Duplantier have been playing music together their whole life and to share the stage with their friends and bandmates, lead guitarist Christian Andreu and bassist Jean-Michael Labadie, has been special for them. Their seven studio albums have all been celebrated throughout the world and Los Angeles was in awe once again having them back. "Born for One Thing", the opening track off their latest album Fortitude, was their set opener and it gave fans just a taste of what was to come. These guys are full of energy and give their all while playing. Mario is one of the best drummers in the world and to see him play live had everyone in awe. Joe's voice carries through the theatre and everyone sings along with him while he strums his guitar and delivers those heavy melodic riffs.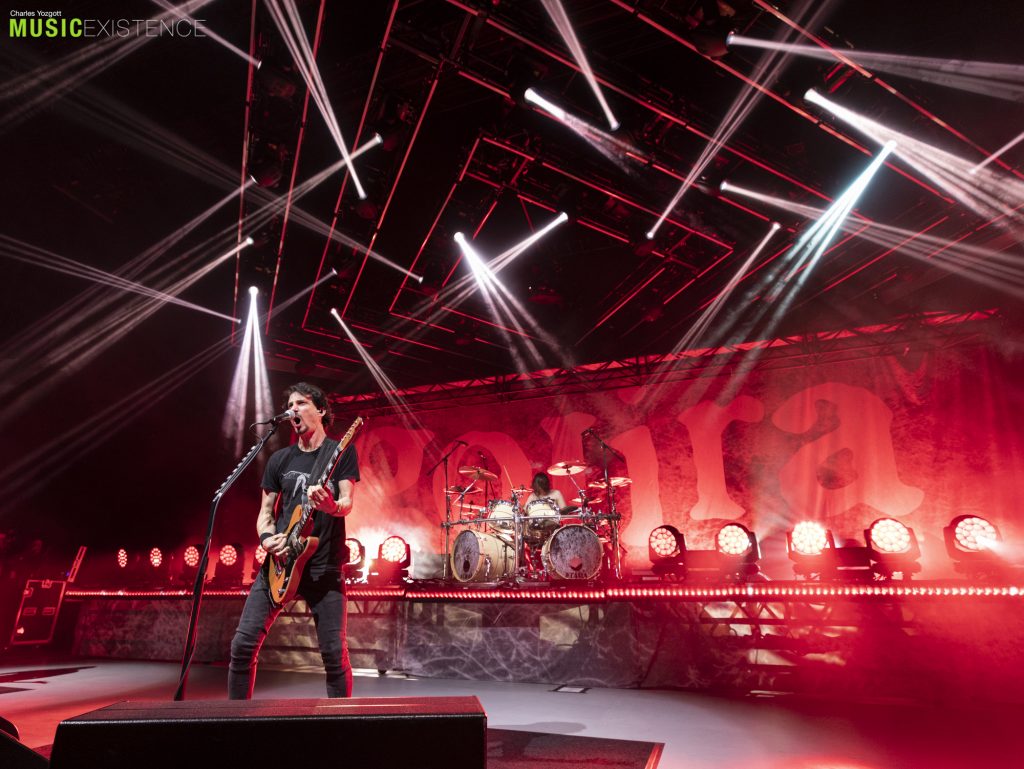 Christian plays the guitar with ease and gets the crowd involved during their crushing song "Backbone" off of From Mars To Sirius. "Stranded" off of their powerful album Magma was next and the crowd went nuts! Jean-Michael offers many emotions while playing his bass and jumping high in the sky, amazing to witness his energy is an understatement. Gojira played a 12 song set with tracks from most of their albums satisfying the loyal fans with another amazing performance. These four gents have been waiting for a couple of years, just like the fans, to tour with the Deftones because they too are big fans of theirs. Gojira are an act not to miss when they come to your town.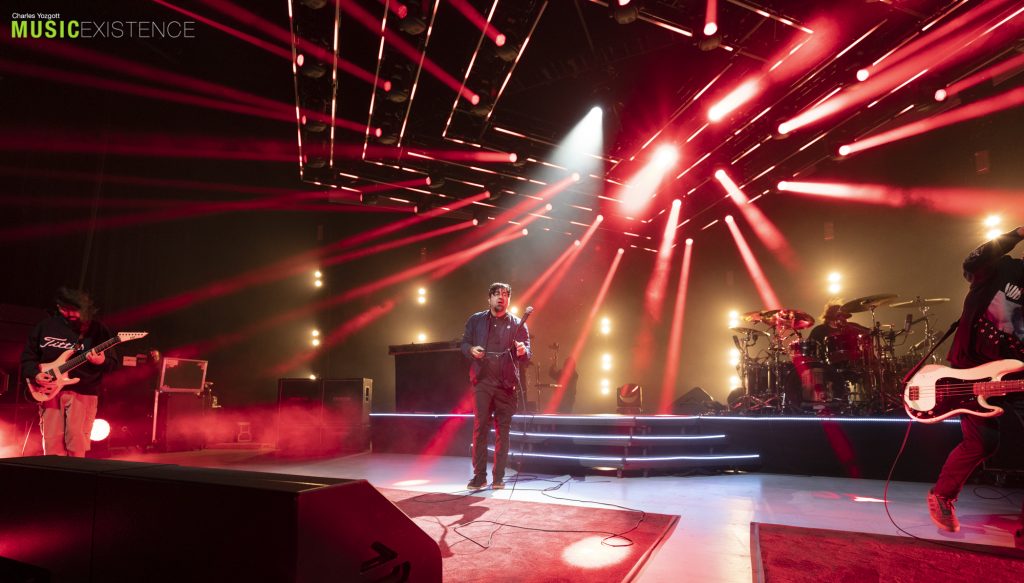 Deftones is one of the only bands that can follow an act such as Gojira and boy did they deliver. As soon as the lights went down everyone started cheering and chanting "Deftones" as they came onto the stage. All you could see were their silhouettes  with the glow of a golden light behind them as "Pompeji" played from a recording. "Genesis", the opening track from their latest studio album Ohms, started and the place went bonkers. Frontman Chino Moreno made his presence felt by belting out the lyrics to "Genesis" and displaying his unique style of vocals while the band did their thing. Guitarist Stephan Carpenter strummed his eight string beast and the sound coming out of the speakers was beautiful. Frank Delgado did his thing behind his keyboard intertwining samples and making music magic with his turntables. Abe Cunningham was towards the back hitting his drums harder than a professional baseball player hitting a ball out of the park with his bat. These four dudes have been cranking out music since the mid nineties and they're still going strong. Fred Sablan is there new touring bassist and he didn't miss a beat while it is rumored that Lance Jackman is handling second guitar duties for the tour. Both of these musicians blended in perfectly with the band and were incredible.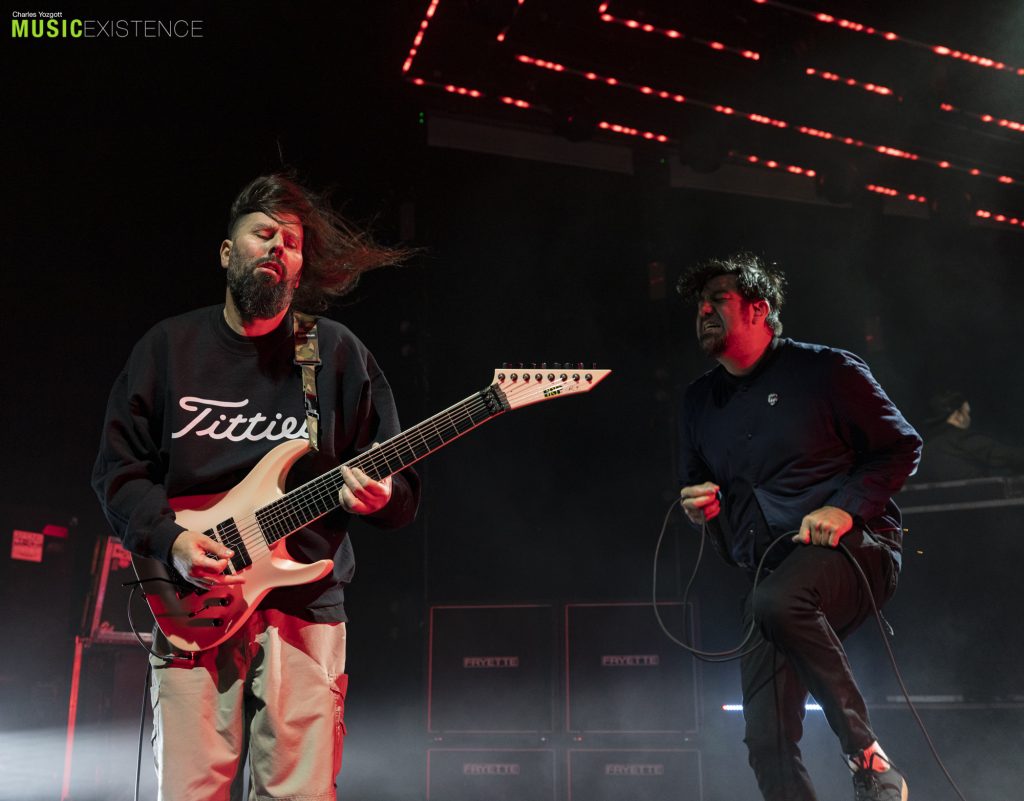 The nineteen song setlist that these guys cracked out spanned their entire career and gave the fans exactly what they wanted to hear. Fan favorites like "My Own Summer (Shove It)", "Diamond Eyes", and "Change (In The House Of Flies)" were performed while the entire crowd sang along. They changed up the setlist a little by playing their b-side "Lovers" just before the encore, they have never played this song live before this tour started so it's a nice surprise and something new for the audience. To cap off the night the title track "Ohms" off their latest album was played just before ending the night with "Engine No. 9" from their debut album Adrenaline. The entire set was full of positive energy and amazing performances by all. This show was highly anticipated by all and it did not disappoint. Make sure you check them out when they come to your town, you don't want to miss this.
Vowws
Gojira
Setlist:
Born for One Thing
Backbone
Stranded
Flying Whales
The Cell
Love / Remembrance
Terra Inc.
Silvera
Grind
Another World
L'enfant Sauvage
Amazonia
Deftones
Setlist:
Pompeji (from Tape)
Genesis
Rocket Skates
Prayers/Triangles
Royal
Be Quiet and Drive (Far Away)
My Own Summer (Shove It)
Tempest
Swerve City
Digital Bath
Knife Party
Beware
Sextape
Diamond Eyes
Rosemary
Bloody Cape
Change (In the House of Flies)
Lovers
Ohms
Engine No. 9