People who are familiar with the very prolific Los Angeles-based band DAWN OF ASHES know they have struggled with their identity a bit over the years. When they debuted in the early 2000s, they were more electro-industrial. Then, in 2008, the band went a melodic black metal direction. When the band reformed in 2016, they were still in their black metal era, but slowly began heading back to their industrial roots. It was 2019's The Crypt Injection II (Non Serviam) where the band really found the sweet spot between the two genres with songs like "Reborn in Fire." The band had finally reconciled their love for both genres into something really dynamic and original.
Dawn of Ashes has matured into what could best be described as industrial-metal, although this label doesn't fully do their sound justice as the "metal" in question is much more extreme than many other bands with this label. Their latest release, Scars Of the Broken will be released March 18 through Artoffact Records and features lyrics and music by front-man Kristof Bathory and guitars, mixing, and mastering by Angel Crowe. It follows in the vein of 2020's The Antinomian, but slightly darker and less danceable.
The opening track "(Descending) Torn Inside" is really just an intro to the album, which starts out slow and churning with a sample of someone screaming and crying underlaid creepily in the background. This start of the album is already unsettling and sets the stage for the rest. The real fun begins when the second track "Love is Asphyxiation" starts with its synth-heavy beat and black metal style vocals. This makes for an interesting juxtaposition with the beautiful keyboard melody driving the brutality of the vocals. Single "EMDR" has a chugging Ministry/Rammstein feel to it with about 3 different vocal styles layered on top of one another. This is similar to the title track "Scars of the Broken," where the vocals are a little less black metal a little more goth but still maintain that aggressive and anguished quality.
With some interesting noisy soundscapes like "Heart Beats Cold' and the intro track, one could also make a comparison to Nine Inch Nails'The Downward Spiral; this may not be too far off the mark considering Kristof Bathory has said about making this the album that it "has been one of the most emotionally difficult albums that I have ever created. All of the musical and lyrical content was straight from a place that I have been dealing with for a long time of my life."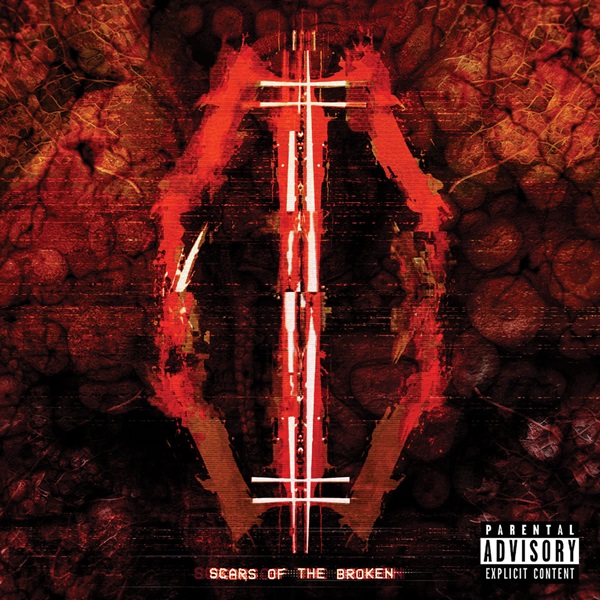 Track List:
1. (Descending) Torn Inside
2. Love is Asphyxiation
3. The Despondent Hole
4. EMDR
5. Bane of Your Existence
6. (Limbo) Numb
7. It Comes in Waves
8. Heart Beats Cold
9. Turn It Shallow
10. Scars of the Broken
11. The Antidote
12. (Ascending) Catharsis
Click HERE to Pre-Order Scars of the Broken Online!
Connect with DAWN OF ASHES:
Official
Facebook | Twitter | Instagram
Review by Colette Claire