System of a Down played the second of two shows at the Banc of California Stadium in Los Angeles on February 5th for 22,000+ fans waiting for their chance to see the nu-metal giants. These specific shows in Los Angeles have been rescheduled 3 times before because of Covid protocols and by Serj contracting Covid last October. Everyone is healthy and ready to rock this time around and System of a Down delivered an amazing show.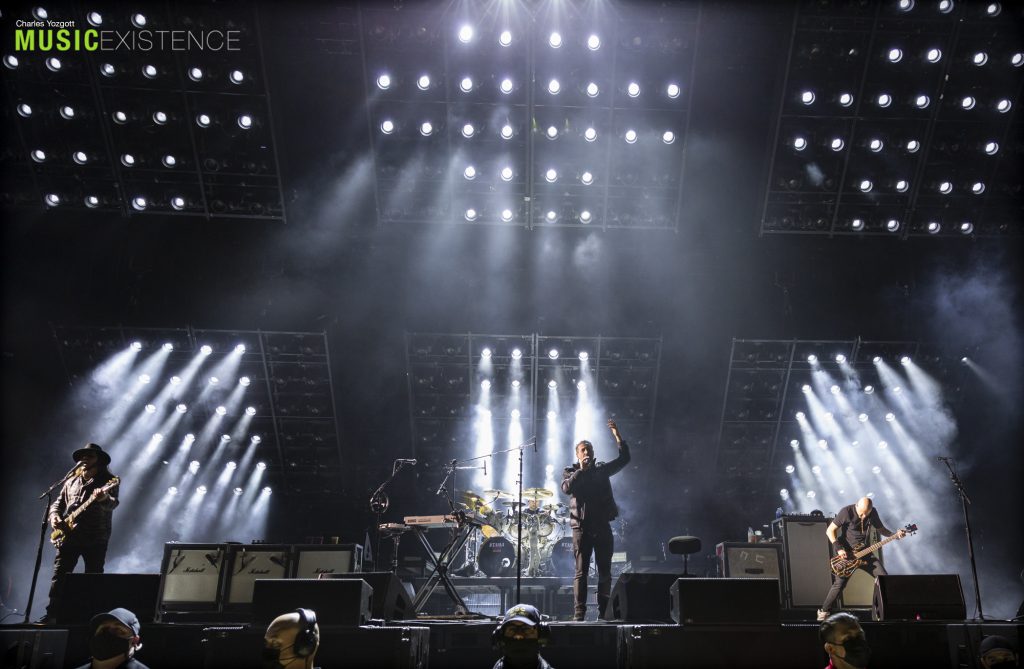 System of a Down originally planned to play 2 shows in Los Angeles with support from 4 other bands, including Faith No More who opted out for health and safety reasons, and had to wait almost 2 years to finally perform. System of a Down also added 5 more shows to make this a small west coast trek and the fans came to support them. Joining System of a Down for these shows are nu-metal pioneers Korn, alternative metal heavy faction Helmet, and instrumental hard rock giants Russian Circles.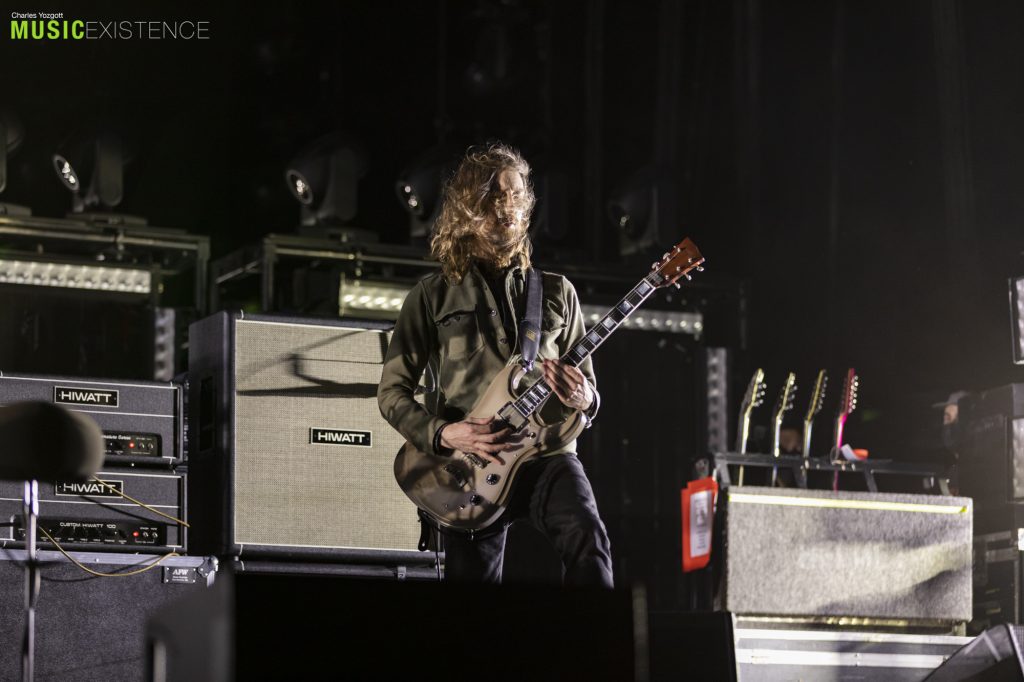 Russian Circles, from Chicago, started the night off giving the crowd their pristine sound of instrumental rock and didn't hold back. The people who know Russian Circles were treated to songs that span their 18 year career and 7 studio albums. Playing favorites like "Harper Lewis", "Quartered", and "Vorel", the fans that showed up early for Russian Circles were treated with the ear crunching jams that set the stage for the acts to come. These guys show that you don't necessarily need a vocalist to make amazing music.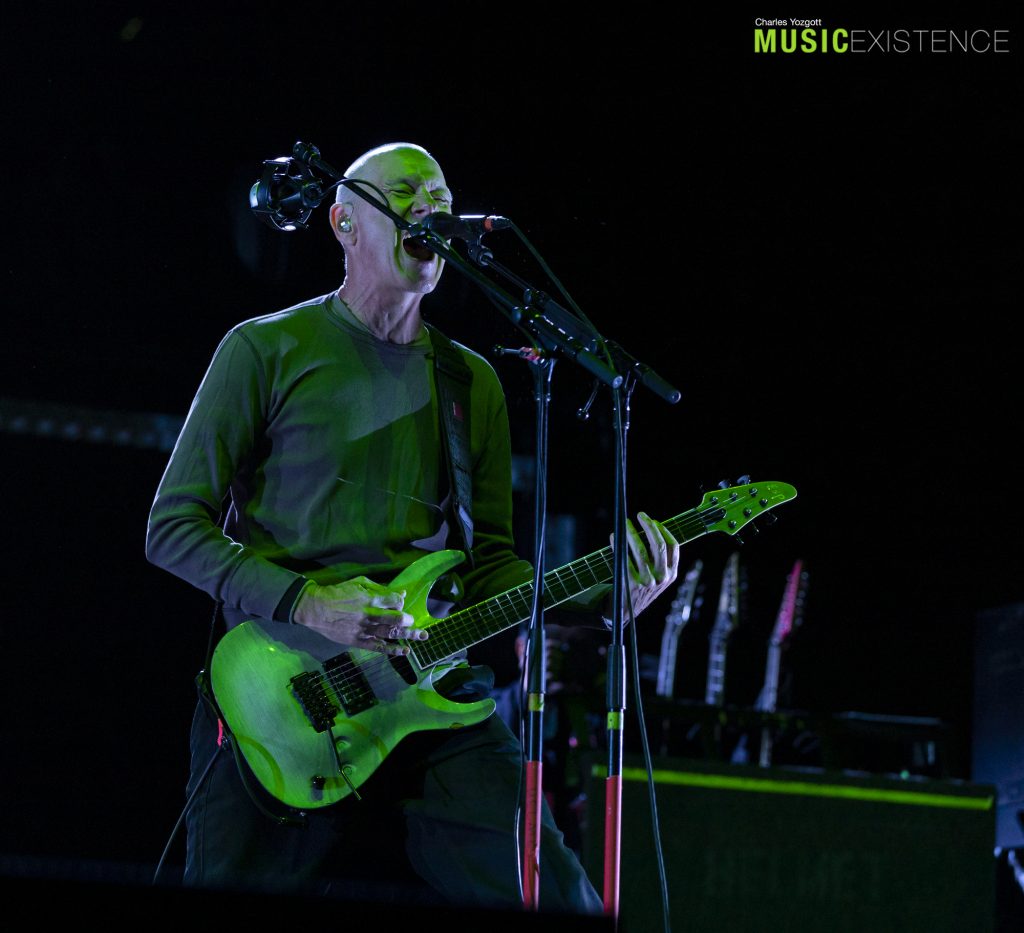 Helmet played next and just about blew the speakers out with how loud they were. This hard hitting band from New York City showed the crowd that they are one of the best since their 1992 debut album Strap It On and they haven't gone anywhere. This was their first shows playing in front of a crowd for a couple years and they were more than ready. They sounded like they never took a break and played each song perfectly while having a blast on stage. Their 12 song set included classics like "Ironhead", "Bad Mood", "Unsung", and "In the Meantime" which had the crowd going nuts with excitement. Helmet were just as stoked as the crowd to be there and their set they played was just what everyone needed.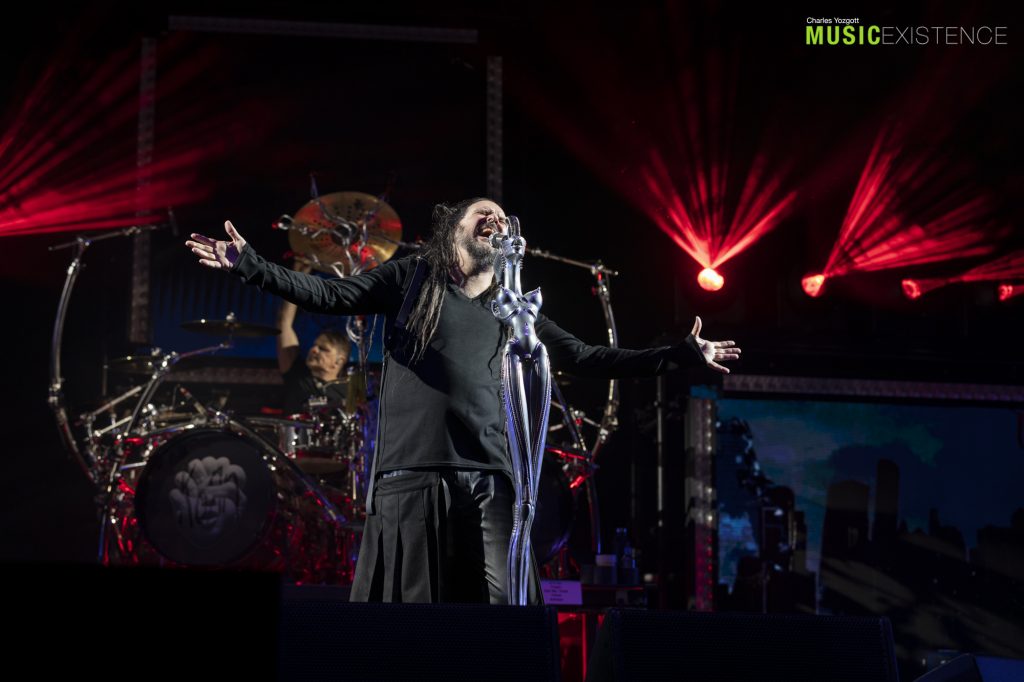 With the stadium just about filled up with thousands of fans, Korn came out on the stage and proved that they are "Here to Stay", which in fact was their opener. It felt like the ground was shaking as these nu-metal pioneers performed hit after hit to the screaming audience who knew every word to every song they played. Korn even gave us one of their new singles "Start the Healing" off their latest, and 14th, studio album "Requiem" which was just released on February 4th. These guys have never sounded better and and keep improving their craft every year. Johnathan Davis has said that Korn are working on their next album already and can't wait to share it with everyone. Helping Korn during this tour on bass is Suicidal Tendencies' very own Ra Díaz and man is he tearing it up. Playing Fieldy's parts to perfection, he has been there for the band when they really needed him. Fieldy has taken some time off for personal reasons and everyone involved has supported Fieldy 100%. Ra definitely has been perfect for this situation. The energy this band gives on a nightly basis shows the hard work and dedication they put into their craft. "Clown", "Freak on a Leash", "Twist", and "A.D.I.D.A.S." are just a few of the classic groundbreaking songs they played to get 22,000+ people ready for SOAD.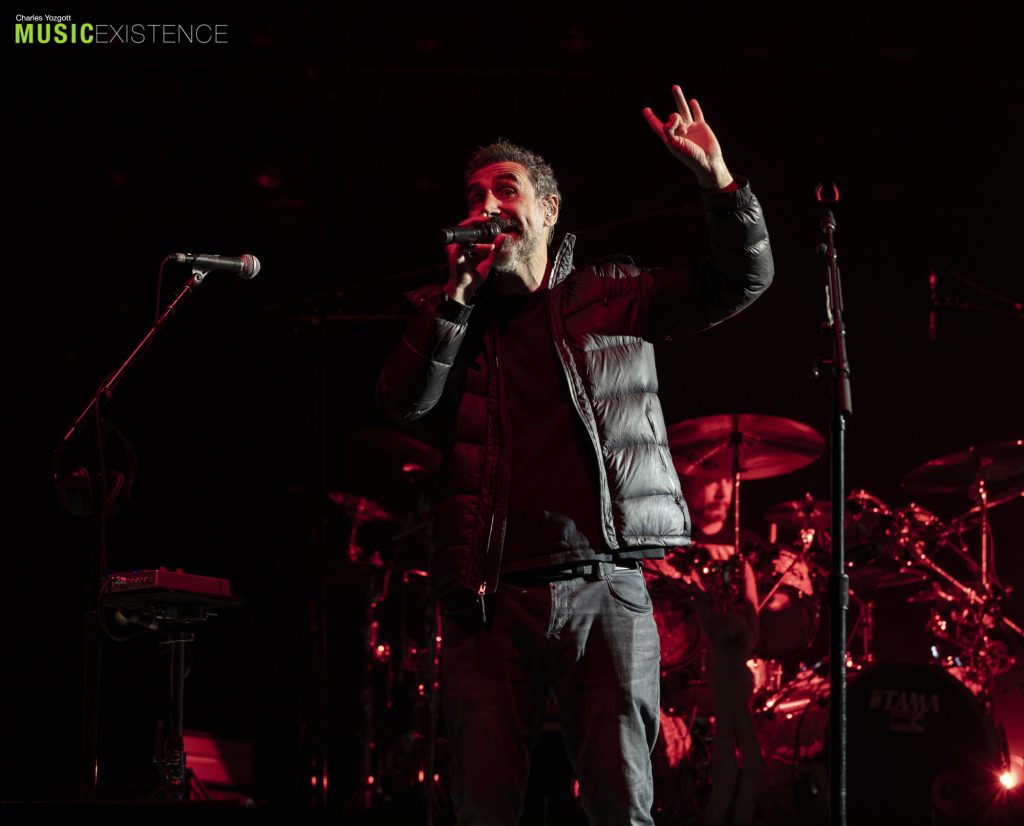 System of a Down, the Armenian American band from Glendale, California, started their set with a huge curtain covering the entire stage and lights flashing to the beat of their opening song "X". This is what the fans, sold out at both LA shows, were waiting for and it was a sight to behold. Ticket holders have been waiting for a very long time to witness this show and it did not disappoint at all. The pure energy from these 4 friends and bandmates poured over to the crowd and the enormity of this event was felt all over the stadium.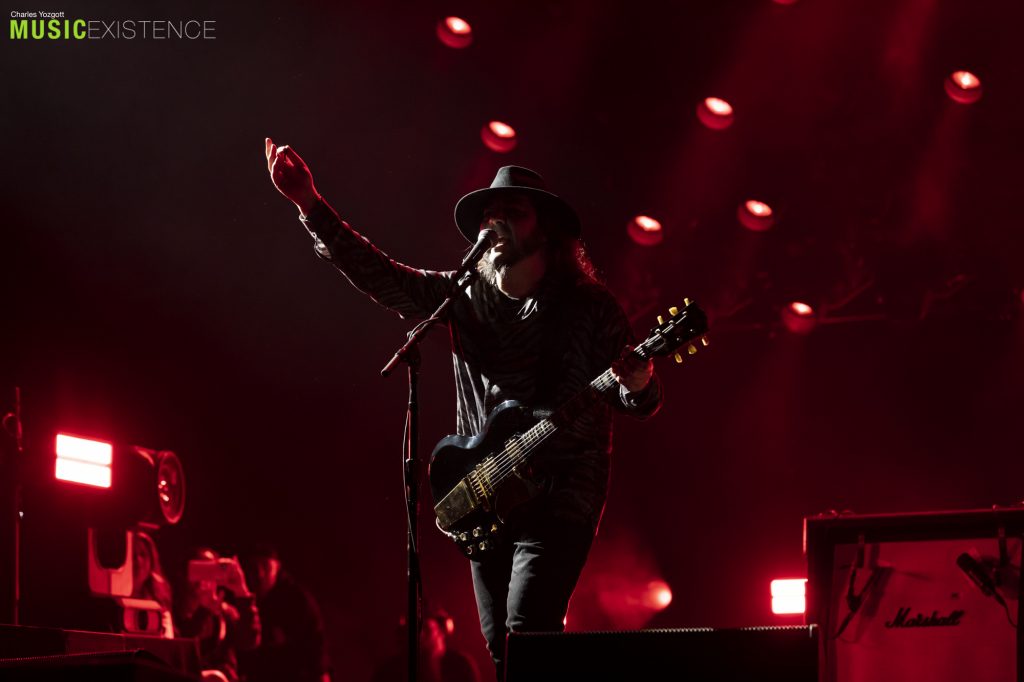 Serj Tankian's familiar unique voice was heard perfectly along with everyone else singing along with him. Daron Malakian's signature guitar sound pierced the ears and eyes of everyone while shattering ear drums at the same time, in a good way of course. Shavo Okdajian's bass playing and enterprising presence was what fans needed and wanted to see. John Dolmayan's relentless drumming was on point and nothing short of bliss. These 4 came to play and they did not disappoint the 22,000+ fans that showed up on this night.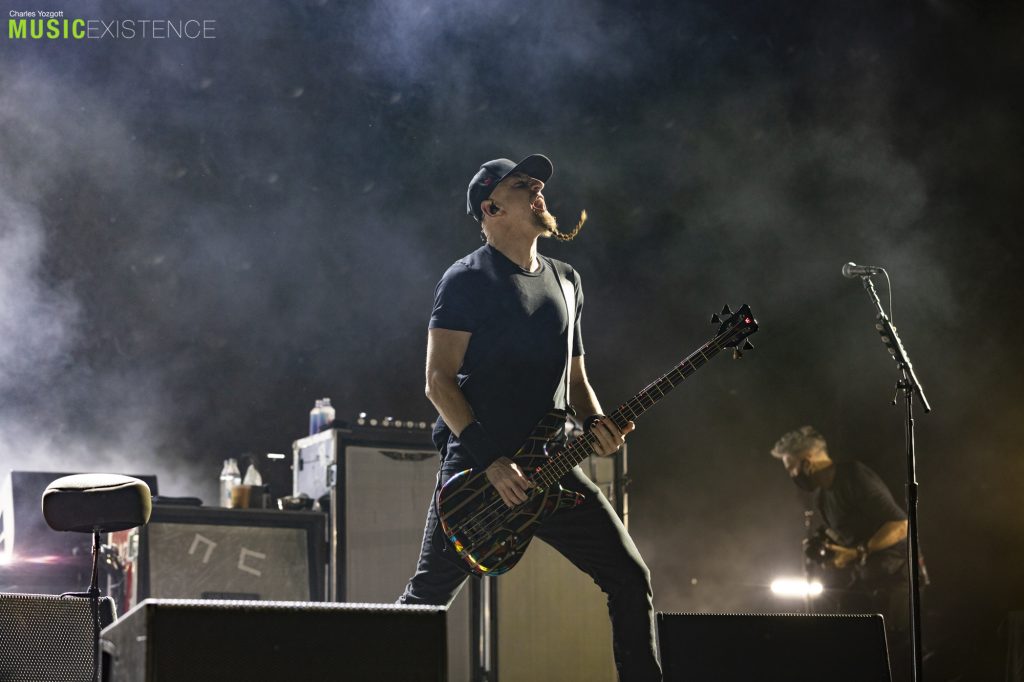 They played 27 songs that spanned their almost 30 year career and each one sounded better than the last. "Suite-Pee" and "Sugar" off their self titled 1998 debut album were perfectly performed. A handful of songs of their groundbreaking album Toxicity included "Needles", "Deer Dance", "Psycho", and "Aerials". Not a single person had their mouth closed for these hits. A few songs they played from their last 3 albums that were released between 2002-2005 were "Holy Mountains", "B.Y.O.B.", "Suggestions", "Lost in Hollywood", and "Hypnotize". They also played their latest 2 singles, the first new music from them since 2005, "Gencoidal Humanoidz" and "Protect the Land".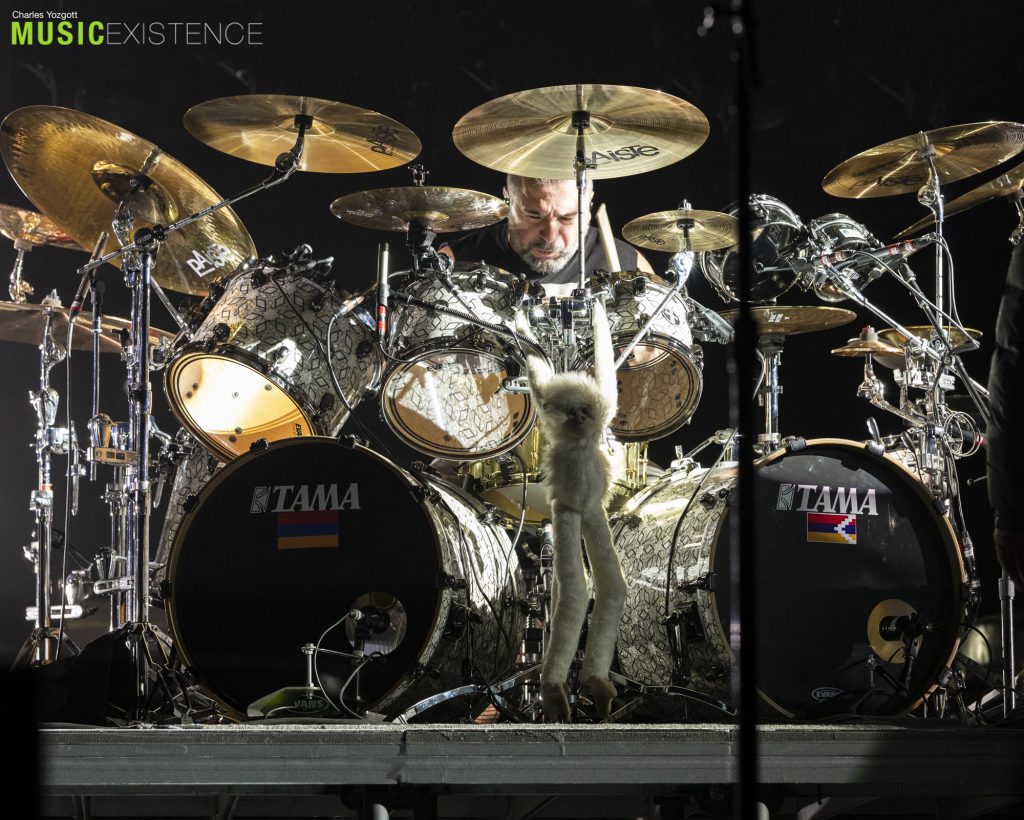 This night was nothing short of special and to all the people who showed up to support this epic lineup of bands hats off to you. Heavy metal in Los Angeles isn't fading away and System of a Down more than proved that. If you missed this show all you can do is hope that System of a Down will go on tour again very soon, and hopefully with new music.
Russian Circles
Helmet
Helmet setlist:
Milquetoast
Ironhead
Birth Defect
Drunk in the Afternoon
Repetition
Give It
Bad Mood
Turned Out
Unsung
Wilma's Rainbow
Just Another Victim
In The Meantime
Korn
Korn setlist:
Here to Stay
Falling Away From Me
Start the Healing
Clown
Shoots and Ladders (with part of Metallica's "One")
Got the Life
Coming Undone (with part of Queen's "We Will Rock You")
Y'All Want a Single
Freak on a Leash
It's On! / Trash / Did My Time
Twist
A.D.I.D.A.S.
Blind
System of a Down
System of a Down setlist:
X
Holy Mountains
Mind (Intro only)
Cigaro
Suite-Pee
Needles
Deer Dance
Soldier Side – Intro
Soldier Side
B.Y.O.B.
Genocidal Humanoidz
Suggestions
Psycho
Chop Suey!
Lonely Day
Lost in Hollywood
Radio/Video
Dreaming (middle breakdown only)
Hypnotize
ATWA
Bounce
Chic 'N' Stu
Protect the Land
Aerials
Toxicity
Sugar