"A testament of heart from the upper vein/every word make you feel a-way…it's Godly" – Pat Junior
These are the opening lines from a prolific and divinely inspired song. Alternative Hip-Hop Artist, Writer, Producer & Sound Designer, Pat Junior releases a new visual/lyric video entitled, "Godly". The North Carolina-based Multi-genre producer-emcee phenom extracted this artistic piece from his latest album, Gold Fangs On Sunday, a 10 song compilation, independently released in July 2021.
The artist, known for his lyrical dynamism and vivacious musical compositions, has been gaining momentum behind his name since 2014, sharing the stage with the likes of Kooley High, Black Milk, and Oddisee. Penned as a thought-piece with passion and insightful reflection, the song "Godly" highlights the balance of Pat's ability to write, depict and masterfully perform as well as he designs sound.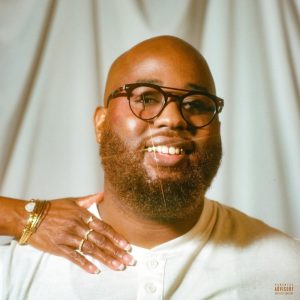 The lyrical piece is written and performed as ease of free-flowing wordplay into and out of the artist, like a "stream of consciousness". On the record, he steps in and out of touch with his experiences as a "divinely" sent message and as an inspired mouthpiece of sound. The imagery is no less engaging, Godly was directed by Jessica Dunston and edited by Boots Howard. The visuals and themes open with the camera focus around gold fangs in Pat's mouth, and the notion suggests that 'you've really got to sit back and listen to what he's saying,' reflecting on, the way he phrases his lines and from whose perspective these words are being written from…otherwise, you'll miss a lot of great delivery, packed with the punchlines and analogies.
Check out this incredible musical piece, "Godly" and subscribe to Pat's Youtube channel for more updates on his artistic creations!
SUBSCRIBE to Pat Junior via YOUTUBE
Visit Pat JUNIOR's Website & Discography
Tweet with Pat Junior @iampatjunior