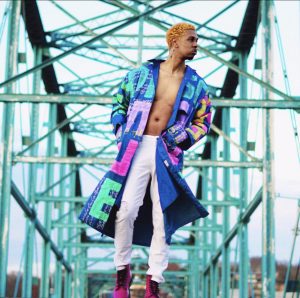 Los Angeles based indie Emo-Hiphop artist, Cornelius Wright returns to release his first full length music album, Songs About Life. Recorded at Arch Audio Records in Chattanooga, Tennessee, the project comes as a follow up from his album project, Bandit (released 2021). The eleven track music composition, Songs About Life, takes an abstract approach to Hip-Hop that can be likened to the music stylings of Emo Hip-Hop, Pop Psychedelic and Cloud Rap. The artist has been active in the lane of Hip-hop for over 10 years and has recently approached his music with a renewed,  fresh verve. 
After moving back to Los Angeles, California from his hometown in Chattanooga, Cornelius Wright witnessed a great deal of obstacles and personal challenges in his transition from the East to West Coast and back again. Knowing what was necessary to make it as a recording artist and songwriter, he stuck to his decision to relocate, made sacrifices that included both the loss of shelter and security, that came compounded with hard life lessons.  The evidence of all he's endured can be found in the unfeigned admissions he shares expressing himself in song. The album is presented as an emotional release with several "wake-up calls" all-in-one. Songs About Life begins with two dreamy-melodic tracks that introduce his temperate and deep vocals.  "Grand Scheme" (produced by Sway G) and "Need Love" (produced by Jadostyles) opens up the project, allowing it to gradually build in momentum.  Though the first two tracks are engaging, the album picks up steam at track number 3, the song entitled,  "35" (produced by Jankai) where Cornelius opens the song with "I don't care what you think…" and at that point in the project, he vocally settles into his sound and rides the wave of that energy through the duration of the album. "35" highlights the degrees in which he went through inner and outer turmoil, but still remained courageous, and resilient in advocating for the vision he held for his dream. He unapologetically shares his experience and owns the ebbs and flows of his life.
The song is followed up with head nodders such as , "Do What You Want" which reflects seasons of depression, the highs and lows; false friends and having to maneuver through all that life dished out to him. As a notable recurring theme in  Songs Of Life, Cornelius expounds on the betrayal of friends as presented in track 6, "Some Friends". However, he isn't always the victim and he acknowledges this in "To Catch A Mockingbird", a haunting track drenched in violins and strings. He apologies to the object of his affections for the unrequited love and lost time he could not provide to them. He takes the time to express that he has succumbed to the pressures of time, and his aspirations over being in a committed relationship would require more energy than he was willing to invest. He reminds us that humans are selfish, and isn't afraid to admit that he, himself, has at times, been selfish. In spite of his assertion of self, Cornelius manages to slip in a word of advice to his fans and listeners, "don't be like me…" advising them to find a better way of being then he has on his journey and to those that were there for him when he couldn't be there for himself. 
The track to watch and keep in heavy rotation is "Want It All", produced by Jankai (production credits on the project include "35",  aforementioned, "Do What You Want", "It's OK", and "Some Friends"). The song is uptempo, brighter in tone than the previous and preceding songs and has a larger commercial appeal. Cornelius Wright executes his performance on this song with a vivid-intense, energy, all ablaze. The instrumental is arranged in such a way that the layers and transitions move the song along effortlessly. Both artist and arrangement pair well and as an added bonus for the listener, the artist also includes the acoustic version of "Want It All" . The song has been released as a promotional single, and its video is available on Youtube.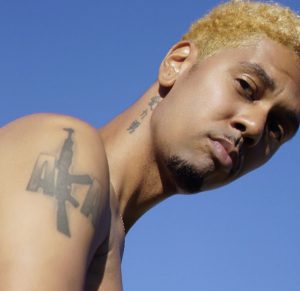 Cornelius Wright does well performing with a stoic tone, opting for lyrical simplicity in his verses and placing greater emphasis in his vocal performance. Cornelius tends to not focus as much on the rhyme schemes, references and word-play (techniques found in traditional hip-hop), yet he does shine in the phrasing, presentation and structure of the hooks, verse, and bridge sections in each song. He also delivers in a crisp and articulate way, a skill that listeners who are new to his artistic niche and musical style can greatly appreciate.  Cornelius lets the edges bend beyond the restrictions of genre-rules in much of his performance as he weaves in and out of perspective, showing up in each song as the instrumental commands. One thing is evident, he is ever present and engaged in each song that he's penned for Songs About Life because he's, like a true artist, lives the art he creates. 
"The people that need to hear this album are the ones who are struggling coping with life; the ones who use anger instead of reason [to figure things out]." Cornelius Wright continues to add that the album, Songs About Life, is for, "…the people who feel like giving up. I have been there and through [it all], over 10 years of self discovery and wandering through Hollywood hopelessly. I have a story that I feel many can and will relate to."  The upside to such a difficult patch in his life is that the artist is versatile enough to use modeling to get back on his feet and focus his attention back on his music. 
Cornelius is a rising talent  quickly gaining traction amongst fans and listeners with each and every release. 2022 is bound to be one of his biggest and brightest career years yet!
Follow Cornelius Wright on these popular social media platforms:
Preview the Album, Songs Of  Life  on the following streaming platforms: iTunes, Spotify, Tidal & Amazon Music!
Watch  "Want It All"  the new music video by Cornelius Wright and be sure to Subscribe on Youtube!