Puertorican Bronx-based artist and New York City native, Yabey (pronounced 'yah-bay'), ½ of the music duo, The Mona Passage (a two-member Fusion Rock Band comprised of Bonafide Rojas & Yabey), releases his new single, "F*ck With You". The new Alternative Hip-Hop music single emerges on the brink of 2022 (release date December 23, 2021) and allows the artist the platform and space for exploration to develop his independent sound apart from the group he'd long been a part of.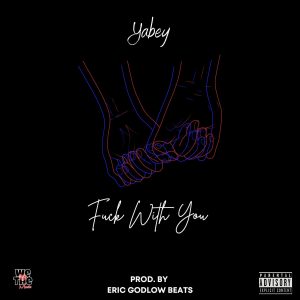 Produced by Eric Godlow Beats and mixed and mastered by Mitzer Tokka in Mitzer Tokka Studios, New York, "F*ck With You" is a song that captures the vulnerability found in young love. Yabey pleads his case for love and lays his heart bare to the object of his affections. In theory and musical interpretation, the song depicts a young man letting a special young lady know that his fondness for her has grown much stronger and that he is interested in taking their affectionate exchanges to another level of commitment with meaningful focus. "I bother 'cause I love you, …that's my opening statement…"  It's fitting to place this line at the beginning, as it summarizes the entire conversation and tone within the song. This is likely his first confession to her expressing the depth of his emotions. The song also leads us to imagine his beloved friend staring back speechless and in amazement as the heart-filled message in the song, continues to unfold.
23 seconds before Yabey begins to make his passionate declaration of love, the song opens with the nostalgic crackle of a needle sliding in rotation on a vinyl record and spans throughout the duration of the composition. Nylon strings strum a winsome melody in the background while Yabey serenades his beau into submission. What is enjoyable about Yabey's performance is his lyrical delivery, aiming to stay true to the rhythmic patterns,  form, and structure found in traditional Hip-Hop compositions.  Yet, the melodic instrumentation of this song offer Yabey the freedom to emote a softer, more endearing side through a style that could also be classified as an alternative R&B approach. These elements found in his performance are reminiscent of artists like 6lack's "OTW", Jermaine "J. Cole" Cole (reference track by J. Cole's, "In The Morning" featuring Drake) and Alicia Keys (reference tracks, "No One" and; "Like You'll Never See Me Again"). These genre-bending artists notably blend soul, variations in vocal expression, and poetic lyrics, with a gritty street appeal to depict their message in song. Yabey, while still developing his sound apart from the Fusion Progressive Rock band (that is, The Mona Passage), would naturally embody elements of "fusion" in his artistic & performance style. With that fusion comes a touch of the genre of rock. If you listen to the record closely, there's a familiar and intentional heedlessness in the swing of his voice similarly found in Third Eye Blind's, "How's It Going To Be", especially the way he fluctuates in pitch and intensity between the verses and chorus.
Yabey provided more insight about his new single, along with his vision for a larger body of work, a new album project, "Fuck With You is [one of the songs] off of my upcoming project, still in the works, entitled Only With Love. It's [the album project] affectionately called 'OWL." While discussing highlights of his newly released single, Yabey went on to provide more insight on the virtue that's served as a muse for his new album, "I believe love to be at the center of everything we do and so this album will represent that in every facet. Hate it, love it, like it, I created it with love so it's all good. Love is all those things and I accept it all. The knowledge of love is a beautiful, powerful thing. It's timeless and that's the feeling I hope this new project gives."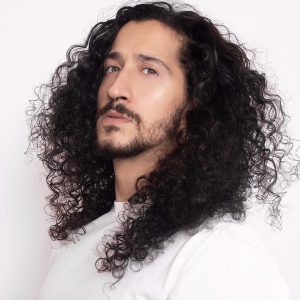 "Fck With You"  lends itself well to any Chill or slow jam-inspired, music playlist, and is as memorable as it is nostalgic. Now available on all streaming platforms, the single has gained most of its momentum through Spotify (click to stream "Fck With You" on Spotify) and click to play "F*ck With You" on iTunes spins! You can follow this artist, Yabey on his social media platforms and for updates regarding future shows and more!
Follow Yabey on Instagram.com!
Take a moment to preview the single, "F*ck With You" below: