Skeeba is an up and coming and Award Winning Recording Artist, Singer, Songwriter, and Rapper. Skeeba is 27 and was raised in Oak Cliff, a sub-division of Dallas, Texas. His musical inspirations are ‪Elvis Presley‬, ‪James Brown‬, ‪Sam Cooke‬, The Beastie Boys, ‪The Doors‬, and ‪Led Zeppelin‬. Skeeba is bringing a new sound to music, blending Rock with Hip-Hop. He has performed at SXSW (south by south west), ‪House of Blues‬ Dallas, and did a small tour in 2017. Skeeba is signed to his own independent label "Certified Nation Records". His music is available on iTunes, Amazon, Spotify, and every other major music platform.
So, Skeeba…tell us about your music style, and how living in the Dallas/Ft. Worth area has influenced your music.
My music I would say is a blend of rock and hip hop and DFW has some great music history here.
What was it like growing up outside of Dallas? Tell us about your family.
I grew up in South Oak Cliff, a sub-division of Dallas, Texas. My mom and Grandpa raised me where I was introduced to musical inspirations like ‪Elvis Presley‬, ‪James Brown‬, and ‪Sam Cooke. My mom and grandpa did a great job introducing me to some of the best music in the world.
You've been influenced by The Doors, Led Zep, The Beatles and some other musical greats. How have you been able to take that influence and use it in a way that is original and creative to your own music?
I take a piece of all my favorite bands and make them my own and turn them into something completely new.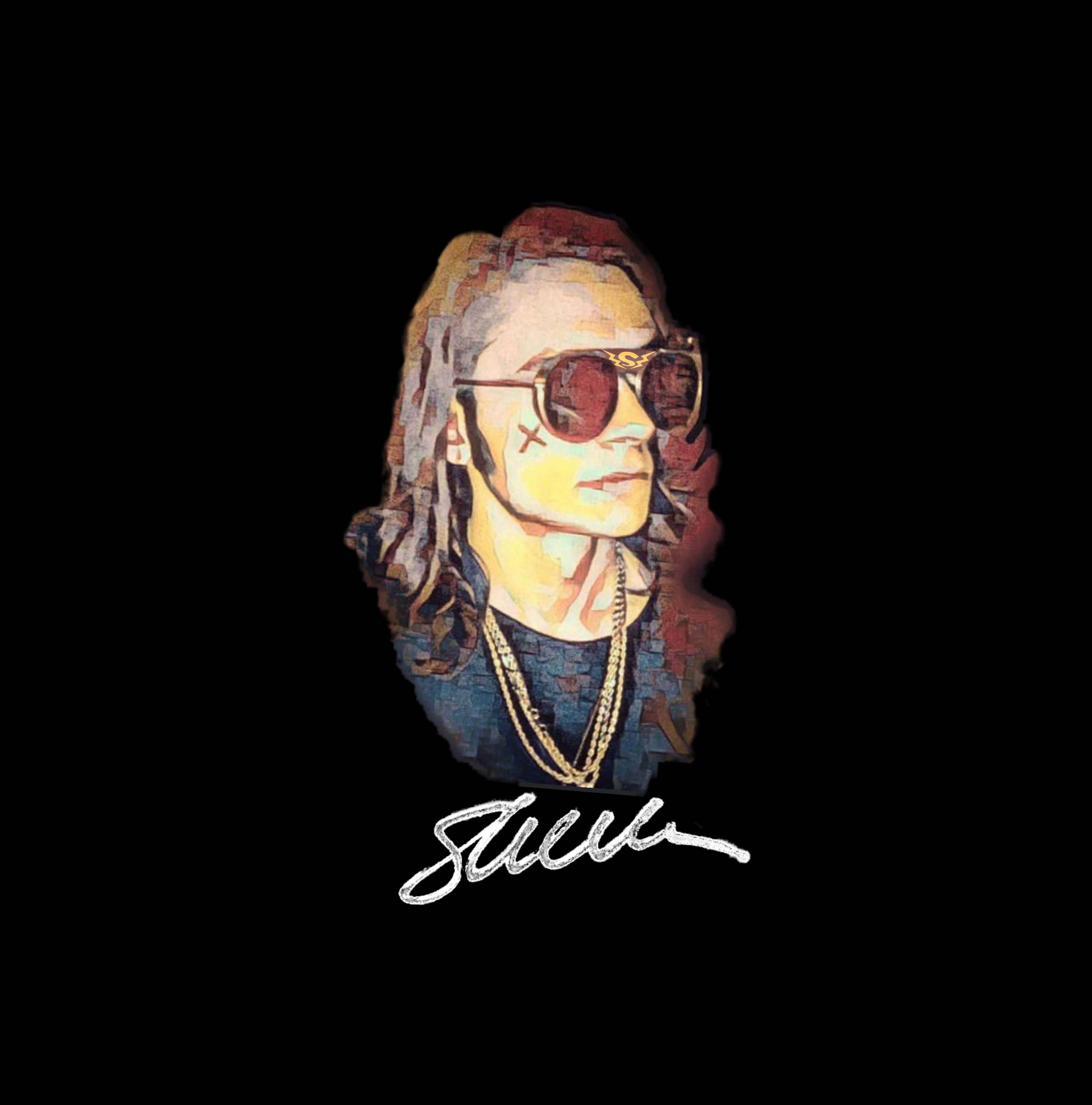 You are close with your Grandfather, even starting a record label with him. How did that happen? Are you looking to sign other artists to the label? What's it like having your own label? Benefits? Downfalls?
It's great, he's by best friend. I was signed by another label in the past and it was not a great experience. So me and my grandpa decided we could do it ourselves and it's worked out great ever since. And possibly in the future we might sign other artists, but right now we're just focusing on my craft.
Tell us about your most recent release.
'Drifting Away' was my latest album released under my own label, it's a true expression of my heart, my past, and how far I've come.
How has the COVID pandemic affected you on a personal and professional level?
Covid has made it really hard to do shows or tour. Hopefully it will change soon so I can get out and meet and perform for my fans again.
What's next for Skeeba? Any upcoming gigs, releases, recording dates?
There's a lot of upcoming projects I'm working on, right now. I'm making music for my friend Joe Exotic AKA (The Tiger King) when he is released from prison. And I'm working on a second LP, stay tuned on my Instagram @Skeebamusic
What does Skeeba like to do when he's not making music?
Listening to my favorite artist, playing with my cats, Buying and selling memorabilia, painting, and anything to express my creativity and artistic abilities and artistic respect.
Website: skeebamusic.com
Instagram: skeebamusic
Facebook: skeebamusicofficial
YouTube: skeebaVEVO
Skeeba Music/Social Media (ARTIST LINKS)
WEBSITE: http://skeebamusic.com
SPOTIFY: https://open.spotify.com/artist/21f0tv0eGU2B54SGVKCqxH?si=3znH22ARQPuYcynmU4jleg
1187555451
APPLE MUSIC: https://music.apple.com/us/artist/skeeba/
YOUTUBE/VEVO: https://www.youtube.com/channel/UC2K1zWJjTAcmO8wVnPXBL2g
AMAZON MUSIC: https://music.amazon.com/artists/B01N4ELVT8?ref=dm_sh_jEuBMvYzEEJ4LiIGQCHd2chlQ
GOOGLE PLAY: https://play.google.com/store/music/artist/Skeeba?id=Aioptnlbzrqbl7cbwfrxr4qilda&hl=en_US
INSTAGRAM: @skeebamusic
FACEBOOK: @skeebamusicofficial or
https://www.facebook.com/skeebamusicofficial