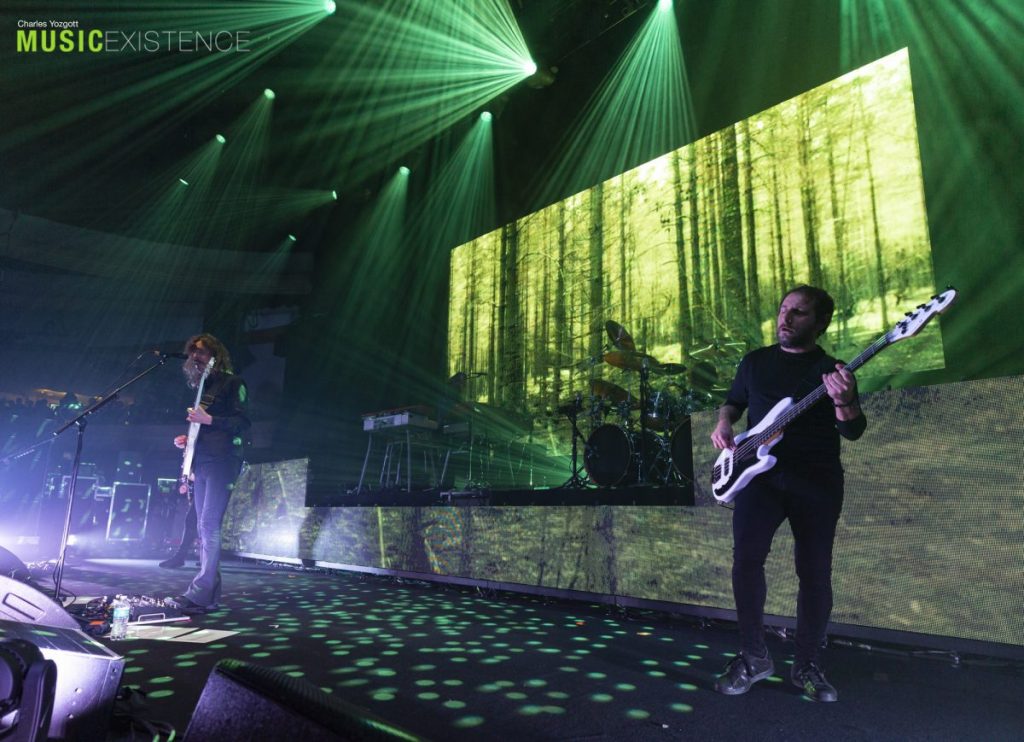 Swedish progressive death metal legends Opeth and Atlanta's very own sludge stoner progressive jazz metal masterminds Mastodon are back touring the U.S. and they gave us a special 15 date co-headling tour to celebrate. They stopped by the world famous Hollywood Palladium in Los Angeles California on December 1st and gave us a show that was for the record books.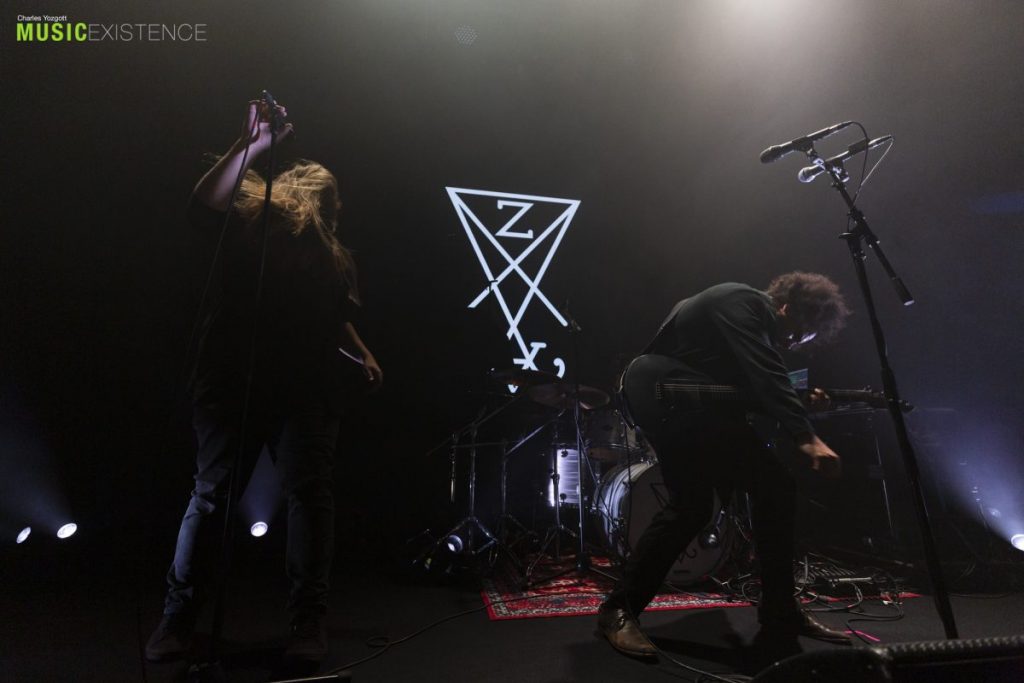 Zeal & Ardor opened the night with an impressive set and energized the crowd for the night to come. Their avant-garde metal sound comes at you when you least expect it and gets you moving in a way that seems organic. Their dark presence and vocals take you away on a journey that puts you into a trance and you can't help but enjoy the vibe and music that they have created. The 6 piece that is Zeal & Ardor blends 3 vocalist and 4 musicians in the best possible way that only can be described when listening to their art. Be sure to check them out next time they're in a city near you!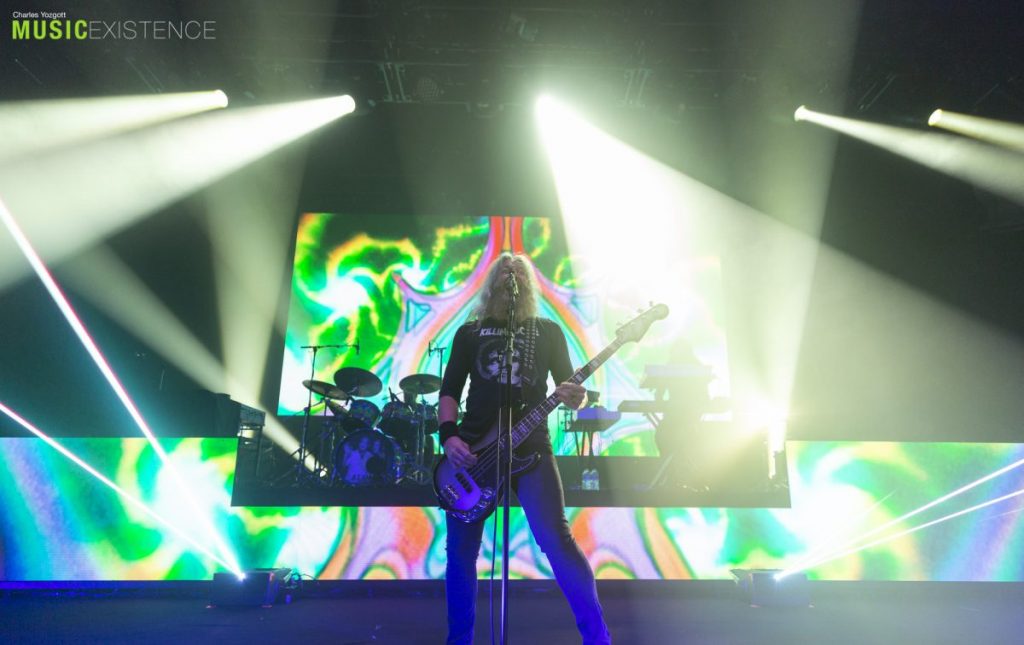 Mastodon was next and a packed crowed was ready for their fix since it's been 2 plus years that they've been on tour, and oh what a night it was. Opening their set with Pain With an Anchor, the first track off their latest album Hushed and Grim, got the crowd moving and stoked to hear new music from the band. The screens on stage had acidic images penetrating into the audience's minds while colorful lasers filled the Palladium. This light show was on another level and boy was it mesmerizing. With Mastodon's latest album being released just over a month before the show, the audience had a lot of time to soak the new tunes in and get prepared for what might be played off the album. Out of the 14 track setlist Mastodon played, 7 of those songs were off their new album including The Crux, Teardrinker, Skeleton of Splendor, Pushing the Tides, More Than I Could Chew, and Gigantium. Mastodon also played fan favorites including Crystal Skull, Bladecatcher, The Czar, and Blood and Thunder. If you haven't already, check out Mastodon's latest album Hushed and Grim and be sure to catch them on their next tour which hopefully will be very very soon.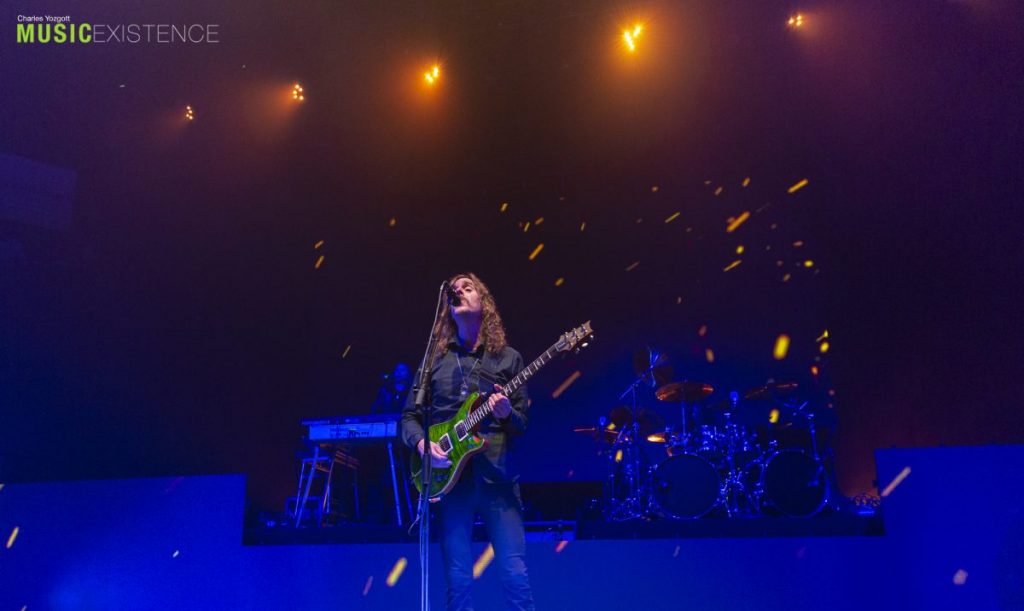 Opeth was the headliner on this night and the anticipation of their performance was felt throughout the venue. On March 4, 2020 Opeth played their last show before the world wide pandemic hit at this very venue. Mikael Åkerfeldt mentioned that he and his bandmates were stoked to be back touring and playing for their fans and that the night was going to be a special one.
Opening the set with Hjärtat vet vad handen gör, which means "Heart in Hand" in English, is the third track from their latest album In Cauda Venenum. This 8 1/2 minute track gives you everything, except the death metal growl, that Opeth has to offer and it sounded amazing. The way they can go from progressive metal to soothing melodic mellow rock in one song shows the amount of knowledge and passion they have for their craft. Next up was Demon Of The Fall which hit everyone in the face from the crunching guitars and deep death growl that Mikael protrudes. The crowd went nuts for this song and not a single soul in the building was standing still.
Opeth's set was a bit shorter in number of tracks, but the length of their songs and the journey that everyone went on while listening was just as equal as the Mastodon set of 14 tracks. Pulling tracks from their extensive discography that spans back to 1995, Opeth did not hamper and made sure this was a night to remember. This tour almost didn't happen with the departure of Martin "Axe" Axenrot, their drummer since 2005, over creative differences. So both went their own ways and Opeth was left without a drummer. Taking over for Martin is Sami Karppinen, a Finnish man who's been around the music scene for a long time, and was he a life (tour) saver. Thank you Sami from all of us for making this tour go on. Make sure to check out all 3 artist on streaming services and be sure to catch them the next time they're playing in a city near you!
Zeal & Ardor
Mastodon
Mastodon setlist:
Pain With an Anchor
Crystal Skull
Megalodon
The Crux
Teardrinker
Bladecatcher
Black Tongue
Skeleton of Splendor
The Czar
Pushing the Tides
More Than I Could Chew
Mother Puncher
Gigantium
Blood and Thunder
Opeth
Opeth setlist:
Hjärtat vet vad handen gör
Demon of the Fall
Cusp of Eternity
The Devil's Orchard
The Drapery Falls
Windowpane
Sorceress
Deliverance