Hanna Olah (known as Hannyta https://hannyta.com/home) is a 17 year old singer-songwriter. Born in Hungary, she's based in Britain and grew up in Scotland but spent enough time with relatives in the USA to come to appreciate America and its influences. This varied heritage shows through in her musical influences, with her first releases since 2020 being cover versions of songs by Idina Menzel (Into the Unknown, from Frozen 2) Christina Perri (Jar of Hearts), Rachel Platten (Fight Song), and Lauren Daigle (You Say).
Her latest release is the 80s-influenced Wildflower, with an insistent electronic bassline and powerful vocals. It calls to mind Amy Lee's soaring vocals with Evanescence and may also appeal to fans of K-pop and The Weeknd. She has also written and recorded Tiny Lockdown Anthem, which pays tribute to essential workers' efforts during the pandemic.
Wildflower's video features Hannyta in a selection of suitably atmospheric and wild locations, with plenty of rocks, wild water and blustery wind. In some parts of the video, Hannyta is wearing vibrant face paint. There is also an appearance from a man in US Navy fatigues and the silhouette of a large aircraft carrier against the sunset. This makes sense when you read her explanation on the YouTube video that the song was inspired by the Navajo Code Talkers, who used their native language as a code to help the US Navy during World War II. As made clear in the lyrics, also on YouTube, the song tells the tale of a Navajo girl who falls in love with a Navy sailor and gives up her traditional life to go with him, while still remaining proud of her culture, heritage and family. Given Hannyta's own background, this may also be a metaphor for her own upbringing.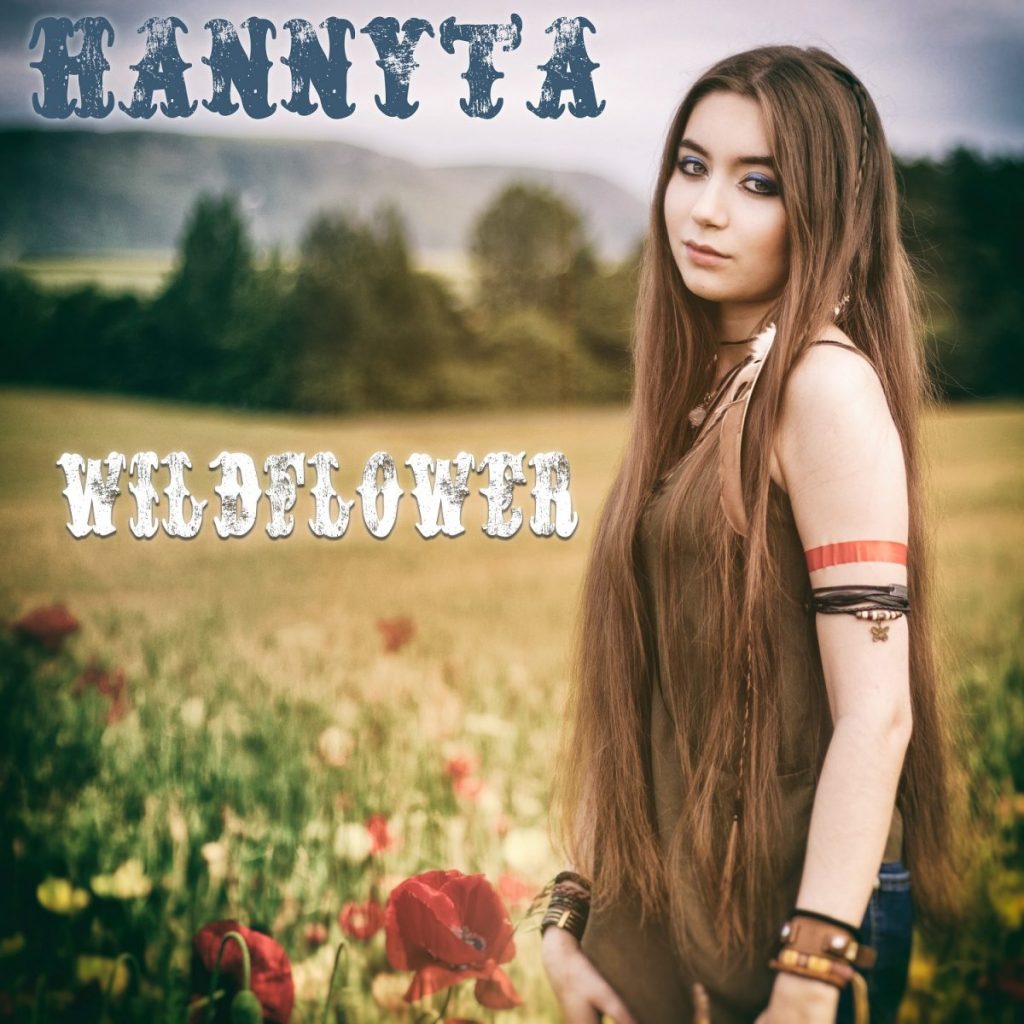 Wildflower is proving popular on iTunes, cracking #5 in the South African iTunes charts, up there alongside Elton John and Dua Lipa's duet Cold Heart, and new songs by Adele and Ed Sheeran. Pretty rarified air for someone so young.
Hannyta has a clear delivery and a pure tone; hopefully she can protect this clarity and not end up with vocal cord problems like so many current singers. Many of her releases to date start softly and build to a crescendo, although Fight Song is harsher, as befits its subject matter, and You Say has some vocal fry at the beginning when her voice is softer.
Hannyta has recently formed her own limited company in London and she has also signed up with a music publishing company in New York too. In common with most people of her age, Hannyta is very active on social media, with Facebook, Twitter, Instagram, Youtube and TikTok channels as well as her website. It's going to be pretty easy to keep up with her latest news, that's for sure.
–Rain Bowden