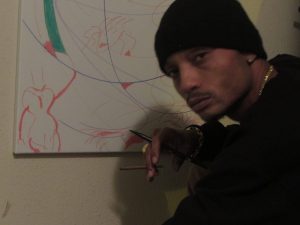 One-man-band artists are jacks of all trades. They are ambitious artists who can command control over several instruments simultaneously. Some one-man-band artists may occasionally accompany a member or two but the one-man-band magic is truly revealed only when artists create something spectacular alone. The world has witnessed a number of artists who kept millions of their fans under mesmerizing spells. Sidney Bechet, Paul McCartney, Todd Rundgren, John Fogerty, and many others are paragons of one-man-band art who didn't need anyone else.
Modern one-man-band artists are even more talented and creative. One of the most commendable one-man bands is The Coughee Brothaz. CougheeBrothaz was formerly named the Old Squad. The band consists of three members Devin the Dude, Jugg Mugg, and Rob Quest. Devin and Rob first met in 1989 at a talent show and became close friends. They befriended several other members and the band has been expanding ever since.
CougheeBrothaz's philosophy is unique. The philosophy is to unite unique talent. Coughee Brothaz is the clique consisting of unlimited members with a unique talent. CougheeBrothaz is a hip-hop artist who can entertain audiences with their unique talents. They are well-known and appreciated all across the world and have more than ten thousand listeners worldwide.
Another exemplary artist who skillfully combines music and the arts is Daraja Hakizimana. Daraja is also known as $TYLJA. He is a Bossplaya who turned to music to mesmerize the whole world with his phenomenal talent. He was then an artist and he is now an artist as well. But now, a more unique one who knows how to create music inspired by paintings.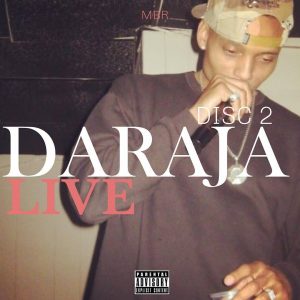 $TYLJA is a one-man band, the jack of all trades. He is a writer, a musician, a singer, a guitarist, and whatnot. His rap compilations are hugely popular. R&B-influenced electronica music, his lyrics, his style, and much more are exquisite. How his lyrics reflect his personal experiences and emotions is phenomenal. His works indicate $TYLJA has a very unique artistic sense.
If you are keen to judge the artistic standards of this remarkably talented person, you should take a look at anyone or both of his projects. The first one is his very first album titled $TYLJA Live. The album contains four tracks and each one of them has all a music lover loves. The second project is his second album known as Daraja Live. It also consists of four tracks and the music cheers up listeners' souls.
$TYLJA aka Daraja Hakizimana is among the most talented musicians and his talent is as good as the likes of Coughee Brothaz, Tha Bossplayaz, and Club 803. Which he is artist & producer in all 3 groups. He may even surpass other musicians in the future with his new & multiple projects. It won't be a surprise for music lovers & the music industry if such a talented man invents a new genre or whole new other musical lane. $TYLJA's creativity & mind has no limits and beyond the sky is the limit for Daraja Hakizimana's music & art. He is definitely one of the most creative one-man bands that have transformed music in the current century.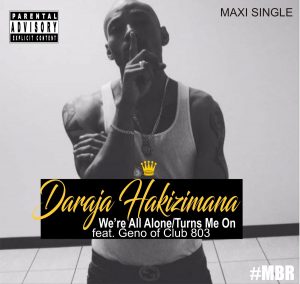 $TYLJA aka Daraja Hakizimana Music:
Official Site: https://www.myblockrecordz.com
Facebook: https://www.facebook.com/StyljaakaDarajaHakizimana
Instagram: https://www.instagram.com/stylja
Twitter: https://twitter.com/styljagree
Soundcloud: https://soundcloud.com/stylja-gree
AudioMack: https://audiomack.com/daraja-hakizimana-art-musicreview/album/art-music
iTunes: https://music.apple.com/us/artist/%24tylja/1464050449
Spotify: https://open.spotify.com/artist/5RVWtd4weafQvyEygn9vrx
Daraja Hakizimana's Art:
Official Site: http://darajasartjazzandphotography.blogspot.com/
Facebook:
https://www.facebook.com/DarajasArtJazzandPhotography
Instagram: https://www.instagram.com/darajasartjazzandphotography/