Second Single from Upcoming EP Displays Writing Range with its Catchy Sing-Along Vibe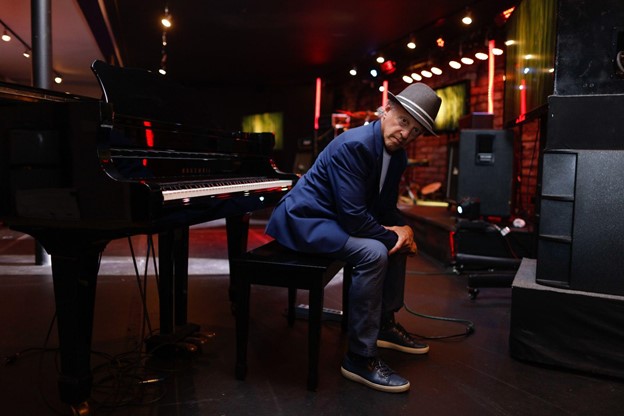 Exhibiting appeal, allure and variety, performing singer-songwriter, Marshall Oakman, has released his second single, She's No Doll, She's A Woman, to Spotify and all the major music services.
PREVIEW SHE'S NO DOLL SHES A WOMAN HERE
Following up on the success of At The Boiling Point, the first single from an upcoming new EP,  She's No Doll, She's A Woman again features the work of legendary New York-based musicians, Kasim Sultan, on bass, Liberty Devitto, on drums and Paul Pesco, on guitar.
She's No Doll, She's a Woman is about recognizing, with appreciation, the indispensable significance and depth women have in our lives. This is underscored by stating they are not dolls, things or property.
At about six years of age, Marshall first fixed his eyes on a piano. Pressing down on the black and white shapes, he discovered a timbre and texture that revealed magical keys to open doors that never close. As time passed, songs were born, flowing with a life of their own. Over the years, Oakman has honed his craft, creating a vast catalogue spanning a lifetime.
His compositions showcase vibrant, iconic pop/rock shimmers with Beatlesque harmonies, blending timeless themes, thoughtfully embraced and melded to magnetic melodies. Listeners will find themselves hitting repeat and play, over and over again.
Marshall's recorded music includes top musicians who have performed and/or recorded with Bruce Springsteen, Billy Joel, Daryl Hall, Madonna, Hall & Oates, Steve Winwood, Jennifer Lopez, Bon Jovi, Celine Dion, Richie Sambora, Indigo Girls, Cheap Trick, Joan Jett, Blue Oyster Cult, Todd Rundgren, Patti Smith, Meat Loaf, The New Cars, Alicia Keys, Gary U.S. Bonds and Mitch Ryder.