Following the success of Willie & The Good Souls' third album; (self-titled Willie & The Good Souls), the band is back from extensive European touring to solidify their place in your Rock n' Roll playlist. Incorporating a vast, extensive range of instrumentation, this five member Rock band has channeled the sounds and emotions of the greats to create a unique dynamic all their own. Hailing from Finland, Willie & The Good Souls incorporate Classic American funk and roots with Slavic melodies and themes.
Founding member Ville Vesalainen, (guitar and vocals), was once known in his circle as the Finnish E-Street band, as he played most of all the instruments on the debut album; Fortunate Son. A clever, a mature interpretation of classic rock anthems, Fortunate Son garnered the attention of Petra Wahlsten (vocals, violin) who convinced Ville to enlist an entire band for their second album; Free Willie. With an impressive catalog of material under V.R. Label Finland, including an array of videos on YouTube, Willie & The Good Souls look now to the future, a fourth album and a broader tour focus.
Hi Willie!  Thank you so much for taking the time to speak with us. It's a pleasure to be speaking with such a world class musician.  Let's get into your background first…how did you get started in music?
First time I heard Elvis was a memorable moment, I was 6, and began to make music since 8 years old, doing cassette recordings. Started playing guitar at age of 15 and to sing at, maybe 33, haha.

Who are some of your main influences that shaped your music?
All classics of western popular music are. I remember thousands of songs!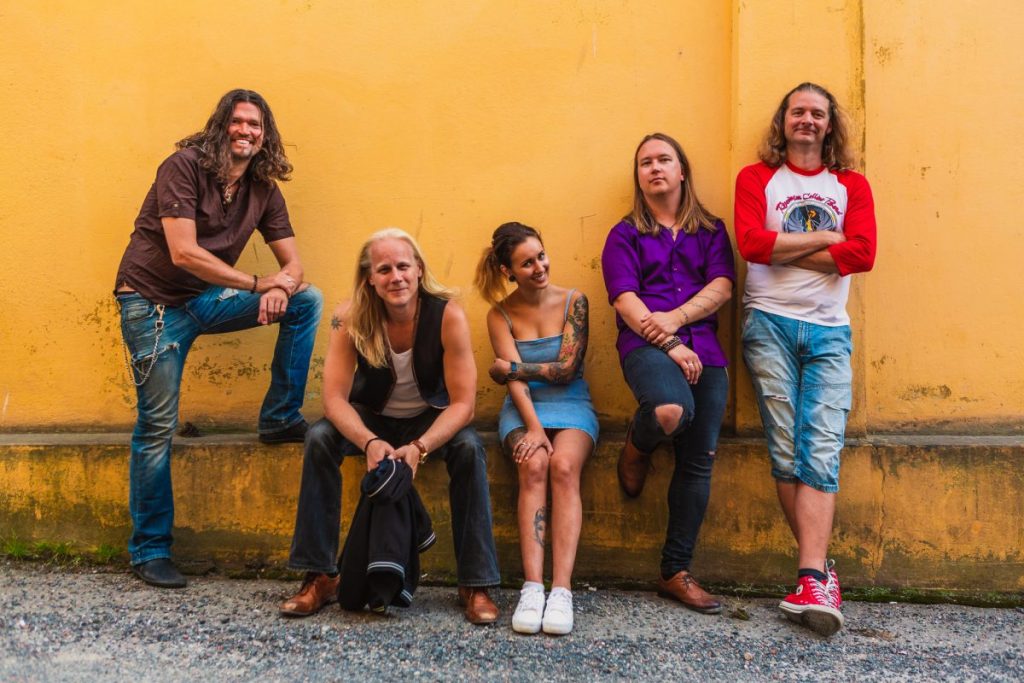 What about personally?  Who influences your life on a daily basis?
I have three daughters so they teach me daily about everything. Always when you think you know even yourself, you will learn otherwise, cause there's always something to learn.

Have you ever mentored or taught any other musician?  If so, what advice did you offer?
People are always at their best when they truly feel they got it, and that feeling can be given to us by other people. Rest is practice.
Who are you listening to these days?  What's the last album you listened to?

I've listened to a lot of ZZ Top these days..
Who is one artist that you like, that your friends and fans would be surprised to know?
I discovered Paolo Nutini a few years ago and love his music.
Let's talk about your single, "Future."  How did you write it?  How was the recording?  Who played on it?
Our generation was taught that the big wars are past us. Well, we sure hope so. When you grow up you realize how unstable some things still are and the world is undone. Future gives hope saying our civilized future is just late. Future' was performed by Willie & The Goodsouls:
Ville Vesalainen – vocals ang guitar
Tuomas Riihimäki – keys and melodica
Petra Wahlsten – violin and vocals
Jukka Lehto – bass
Jussi Vuola – drums
What has been the highlight of your career, so far?
To be honest I consider the last show to always be the highlight and make each show or record always gets better and better. While doing it, enjoy it.

What's next for you in 2021?
We'll be doing some gigging and hopefully make it to studio q4 2021!
Thanks again Ville!  We look forward to catching up with you again, soon!
Connect with Willie & The Good Souls at:
https://open.spotify.com/track/1lsu7OcmGAE6ePhPV4Elio
https://www.facebook.com/willieandthegoodsouls
https://www.youtube.com/watch?v=sLK724_kNAg
https://www.youtube.com/watch?v=jxM5B9fnhH4