Federico Balducci has made a career out of pushing the envelope as far and as frequently as he can, and when recently sharing the studio with an equally talented experimentalist as Francisco Javier Sanfuentes for the making of their new LP El Velo de Lo Irrepresentable, neither party was about to hold back. To the delight of alternative music aficionados like myself, El Velo de Lo Irrepresentable is as profoundly personal as its exotic title would have us believe it to be, if not a touch more thanks to the strengths both of these artists can roust from one another in the heat of the moment. Whether it's the punchiness of "2+2" or the all-out drone metal of "Muro IV (I Don't Want to Embarrass Myself)," these are two artists who clearly came to play.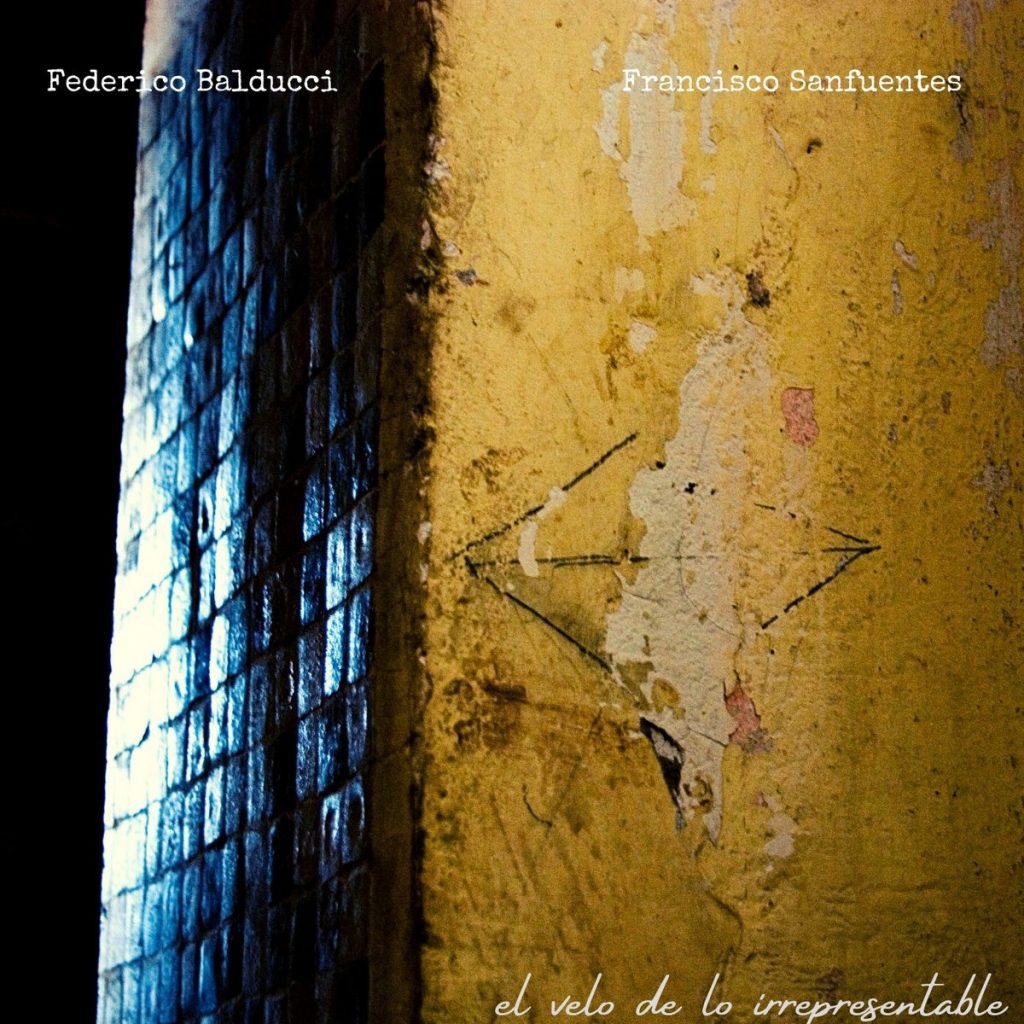 Metal and rock influences are impossible to ignore in virtually every corner of this LP, but that isn't to say they're sourced from the typically classical tree of Sabbath, Zeppelin, and Hendrix exclusively. "Detras Del Muro," "Muro III (I'm Not Good Enough)" and especially "Muro VI (People Will Judge Me)" touch on the trappings of a grizzly, neo-progressive doom sound that is as gothic in moments as it is indebted to the spirit of Southern Lord bands like Sunn (O))) or Wolves in the Throne Room. It all manifests in an abnormal muscularity focused towards sonic swelling over carnage-creating riffage, which is a rather refreshing direction to take this kind of brawn in considering how overplayed routes taken by this pair's competition have been in the last couple of years.
APPLE MUSIC: https://music.apple.com/us/album/el-velo-de-lo-irrepresentable/1570473825
The live potential for this entire album is undeniable if you've experienced the power of drone and ambient music of its ambitiousness in person beforehand, but I will admit that some of the complexities in "Muro VII (I'm Not Organized)," "Muro I (The Goal Feels Impossible)," and "2+1" together make me rather curious as to how Balducci and Sanfuentes would go about accomplishing such an endeavor. I suppose no great offering like El Velo de Lo Irrepresentable can be easily adapted to the stage, but if they were to give it a shot, something in my gut tells me a lot of critics and alternative music fans alike would be willing to go out of their way to see and hear the finished product themselves.
A divinely texture-driven experience that both hardcore Federico Balducci followers and casual ambient consumers shouldn't even consider resisting this June, El Velo de Lo Irrepresentable is another big win for the experimental rock community in 2021 – and one that I think most of us have more or less come to count on its players for. Balducci has built up quite the reputation, and though Francisco Javier Sanfuentes was a new player to me in this review, he didn't give us any less a proud performance than his collaborator did. El Velo de Lo Irrepresentable is a masterful opportunity to get closer to a sound finally starting to have the mainstream support it's always deserved, and from where I sit it's one of the best albums of its kind to hit record store shelves this year.
Loren Sperry