"I'll shout it from rooftops / I'm alive" wails Tom Tikka on his latest fist-pumping anthem 'Heart's On Fire'. After a year where life has become incredibly frustrating, enclosed, and in many cases tragic, Tikka is no longer resting on his laurels and waiting for his chance to come, for the opportunity to sit in his lap. He's taking the bull by the horns, and is making it known in this rousing anthem ready to soundtrack the revival of reality, post-pandemic.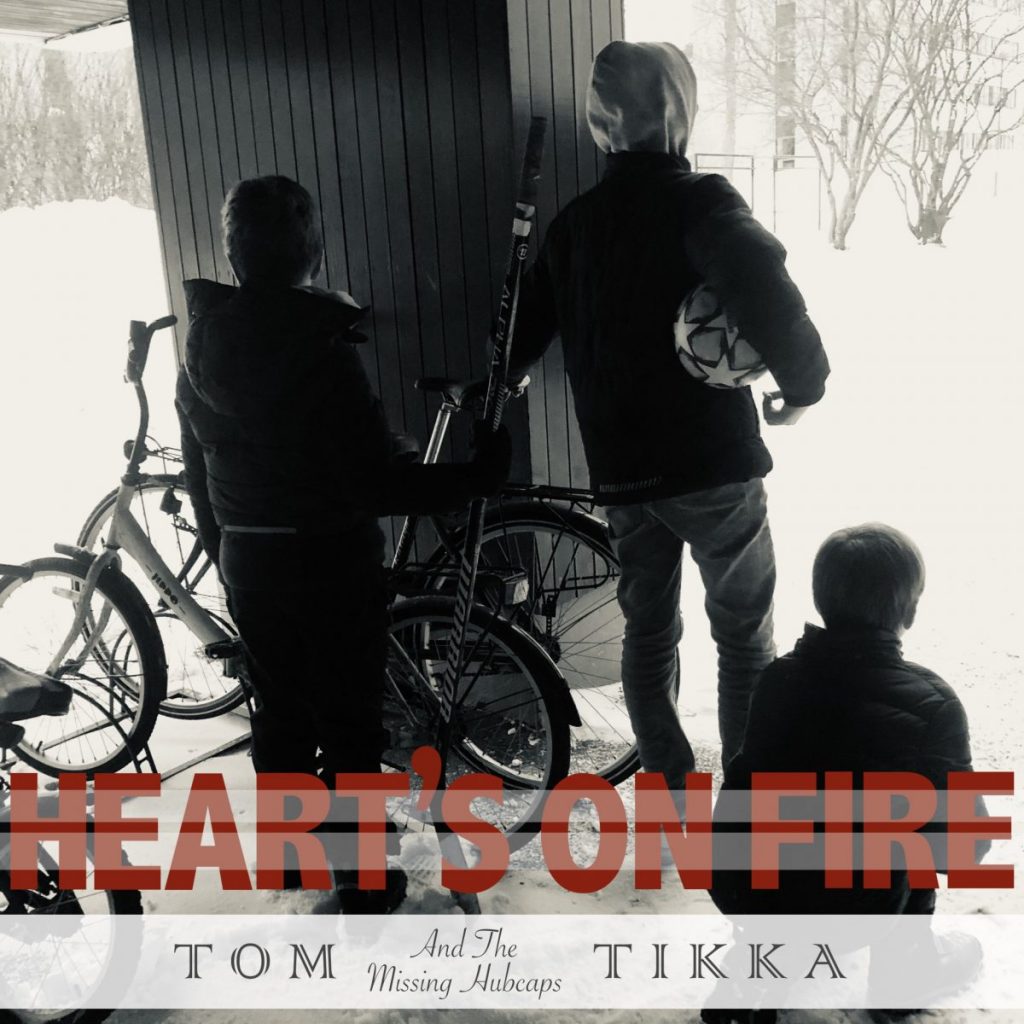 A music obsessive since the age of six, there's not much that's got in the way between Tikka and his love affair with the guitar. After hearing Paul Anka's 'Lonely Boy' in his father's Chevrolet, Tikka became infatuated with the guitar and its possibilities, later discovering the likes of The Doors and The Beatles, both of which are renowned for their role in progressing the capabilities of contemporary guitar music at the time they existed. Through Tikka's formative years he launched as many bands as he disbanded, later performing solo under the pseudonym of Tom Spark – fading into obscurity soon after, Tikka sadly turned his back on music. 
But his fire, his passion, his truth was always there, as 'Heart's On Fire' boldly declares. And the track's slow-burning, distant intro mirrors his reignited love affair with music and his guitar. As the Celtic inflexions of the plucked mandolin hazily fade in, the vocals and thunderous snare crash in like a ton of bricks, as though the dying embers of a glowing fire are bursting back into life after a sudden injection of oxygen, sparking the song into a pulsating rhythm. What results is a stirring, road-tripping anthem that even Springsteen would be happy to call his.
Sharing the same name as John Cafferty & The Beaver Brown Band's track from the Rocky IV OST, there's a similar sentiment attached to both, but Tikka's motives seem driven by his own personal irrepressible spirit. Talking of his inspiration for the song, Tikka said it came about during a reflective conversation with an old friend: "It's actually quite interesting how each generation thinks they are going to be the first generation that's completely different from their parents. We did this too, my friend and I concurred. Yet, it seemed that most of us had indeed become exactly like our parents. There was one exception among us, my friend pointed out, someone who was still on the same path, doing exactly what he was doing in high school. I asked him who this person was. He looked at me and said, "Well, you."" 
Tikka wants to be the exception; he wants to do what makes him happy; he wants to live the life he wants to live. "My heart's on fire / my blood boils hot" he screams during the chorus, and it's evident that no one can dampen his flame. Maybe you should follow suit. Reach out and grab your dreams – they're closer than you think.
–Tom Curtis