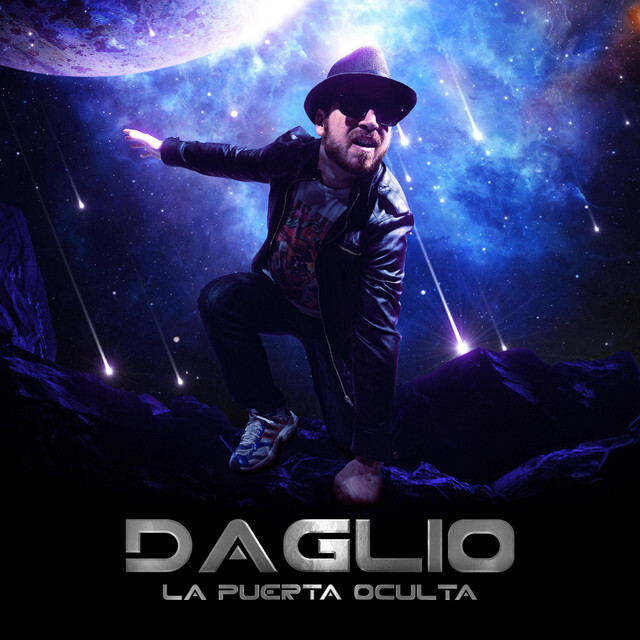 Rock music knows no borders. It doesn't care about American and British acts exclusively, nor does it inspire one generation of players more than it does another. Rock n' roll is still very much alive and well in 2021, and Daglio wants us to know that in his new single "La Puerta Oculta." Fashioned in fuzz-drenched guitar and boasting a music video that is steeped in humility and virtuosity the same, "La Puerta Oculta" is high-roller rock that wants to get you shaking your body this spring, and from what I've experienced with the track so far, it gets exactly what it's after every time it's played.
Instagram: https://www.instagram.com/DaglioMusic/
There's a lot of focus on the rhythm from Daglio in this performance, and I think this was particularly necessary in creating a tone for his string play to expand upon on its own. The groove of the percussion sets up a certain mood that his fretwork slowly starts to colorize with striking solos and tonal expressiveness that goes well beyond what the lyrics could convey on their own. Every single detail here has something to give to the narrative, with nothing ever sounding out of place or significantly excessive in the big picture.
For original rock music that doesn't invite any of the external fluff we've all grown tired of into the fold, Daglio is your man in 2021. "La Puerta Oculta" isn't the only track in his discography that authenticates his status as one of the premier indie rockers to keep a close watch over in the years to come, but it's definitely one of the slickest he's released to an international audience to date. I doubt this will be the peak of his creative output, and in time, I have a feeling this might be but one of many provocative hit listens in his catalogue.
Phil Sawyer