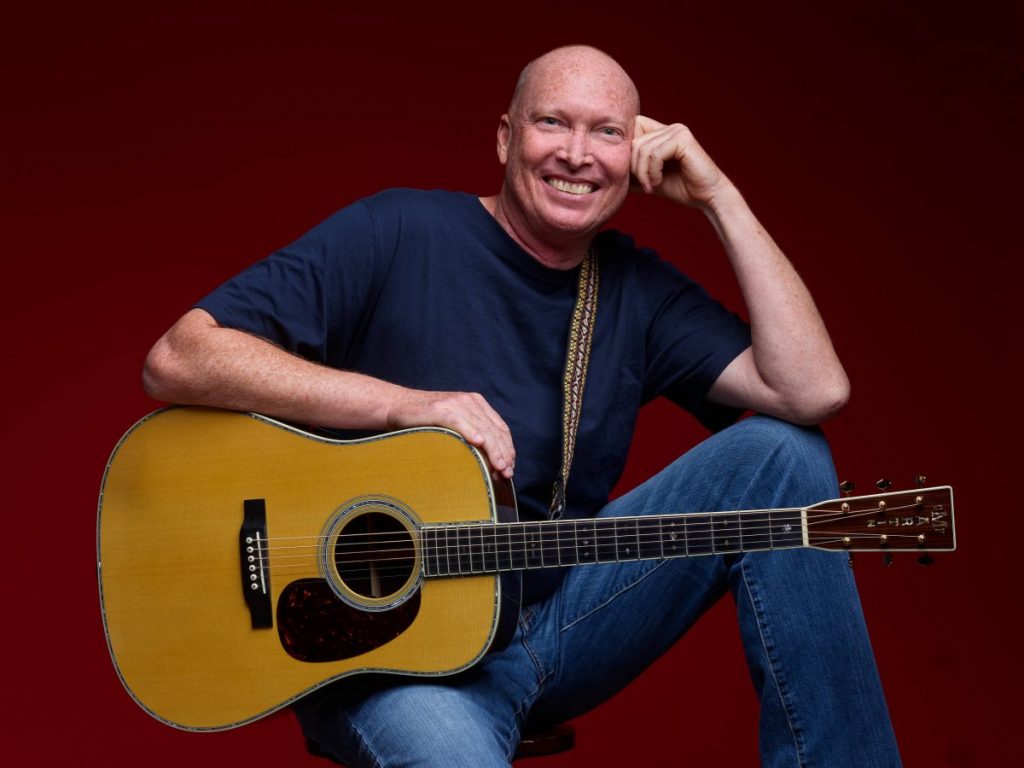 John McDonough is a singer/songwriter from Austin, Texas whose shows span five decades of hits combined with unique originals. John's acoustic guitar work, passionate vocals, and personal lyrics result in a modern singer/songwriter sound rarely heard.
John has spent the last 25 years playing in and around Austin while co-producing and self releasing eight CD's of original music. He has played to the rowdy crowds of 6th street, the dinner crowds of Austin restaurants, and everything in-between. Nine years ago he decided to retire from practicing psychotherapy and focus solely on music. In that time he has written and recorded five new CD's, played over 500 gigs, performed in eleven major music festivals, several times appeared and performed on local and national radio, and embarked on successful tours through the United States. His previous three releases, 'Dreams and Imagination,' 'Surrounding Colors,' and 'Can You See Me Now' all received great reviews and airplay all over Europe and the United States. All three releases spent six consecutive months on the Americana Music Association Record Chart as well as landing on other American radio charts. He has drawn comparisons to Elton John and Harry Chapin for his vocal style and abilities, while his emotional storytelling has been compared with the songwriting styles of James Blunt and Damien Rice.
John took time out from preparing for the release of his new album, Second Chances, to answer some of our questions…
Hello John! How are things in Chicago this time of year?
Hi! Chicago is cold!!! Today the sun is shining and the snow looks beautiful actually, so that is nice! Unfortunately, like everywhere, Chicago and the surrounding areas have been hit hard by the pandemic, and I can't wait for things to open up and be normal again. I live a little North of the city in a beautiful village that reminds me of Europe. I love to go to town, easily walk to shops, restaurants, coffee shops, etc., and run into people I know. I can't wait to get back to that! In the mean time I am enjoying getting settled into my new house, spending time with family, and having some quality practice time on the guitar.
How has being in Austin, TX influenced your music? Has it been beneficial, or a detriment?
I was in Austin for 25 years until just a few months ago when I moved, and I saw Austin change so much in that time. 25 years ago Austin was fantastic! So many great musicians playing 6th street and everywhere, and so many great smaller venues that were fantastic places to see up and coming bands who were touring nationally. I learned a lot seeing those people perform and it really motivated me to be better. Of course, the competition was fierce, and you had to work really, really hard to get gigs, but if you worked hard enough you could make it happen. Then about 15 years ago the city started to really take off. Tons of people were moving there and the city was growing and changing. I still really liked it. We lost a few venues that were really cool, but the scene was still great and I enjoyed the growth, new restaurants, etc. Unfortunately the last five years have not been good in my opinion. Venues can't afford to be there, musicians can't afford to live there, and this was a large part of why I decided to leave. I would say being there was definitely beneficial for me as a musician, it gave me everything I needed in terms of people to learn from and places to play. I still plan to go back to record future CD's, and play gigs when touring, but I felt it was time to move on.
Who are some of your main influences in music?
Growing up I was all about the classic singer/songwriters like James Taylor and Harry Chapin. I would turn on their music in my bedroom and sing along and pretend I was on stage. I still listen to people like that daily. I also love Crosby, Stills, and Nash, Elton John, Billy Joel, Carole King, etc. Two of my favorite current artists are James Bay and Joshua James. I feel they have it all: great voices, great guitar players, great songwriters, and meaningful lyrics. I am hard on myself and I set the bar high, and those are the qualities I am always striving for in myself.
Who do you look up to on a personal level?
The women in my life! Lately it has really hit me how the strength of my family lies in the women: my mother and two sisters. They all have been through their own things, they carry on with strength and dignity, and they do it quietly without wanting or needing attention or recognition. I want to write a song about this, I am just letting it ferment in my head a bit before I start writing it.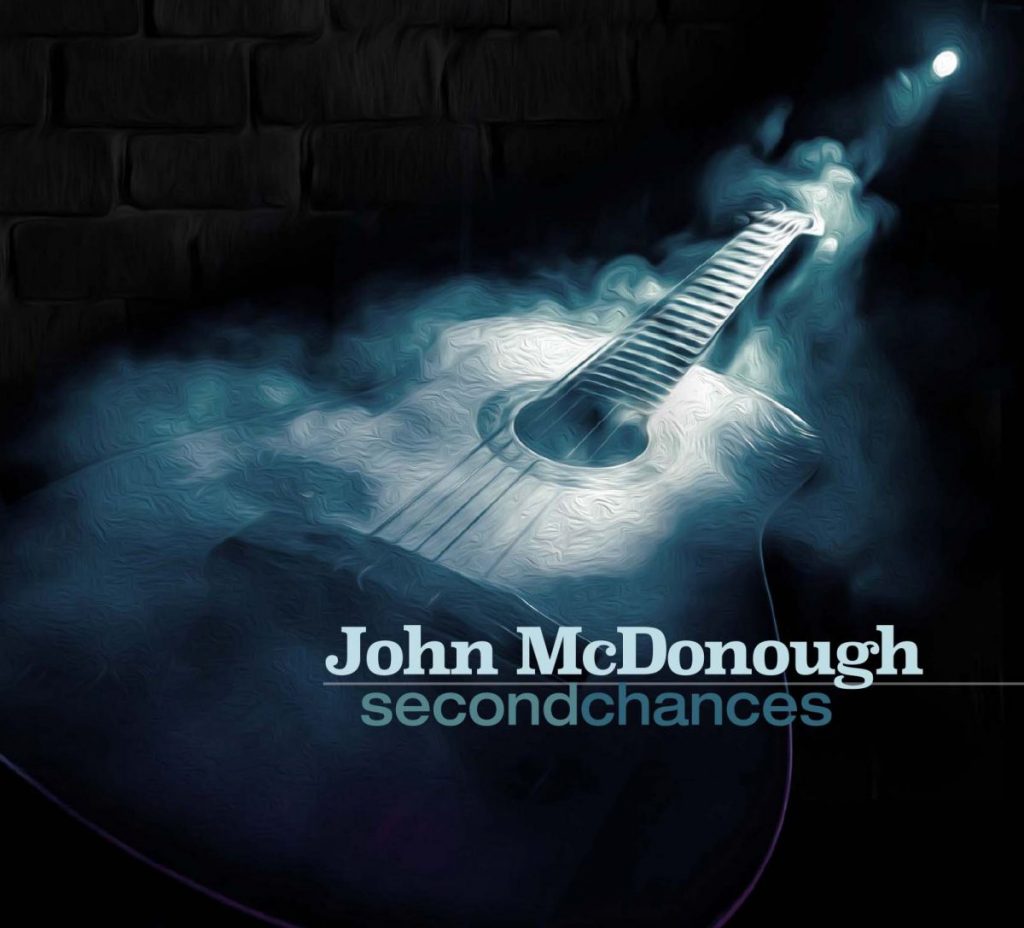 Tell us about the recording process of your newest project.
The recording experience for this CD was great! I did it with longtime friend and producer Kevin Butler, and all the musicians we used, except for one, I had worked with before. I knew they all would be great, and it is always fun being with them. This is an acoustic CD of previous songs from earlier releases, and I was very strict that we were only using 2 acoustic guitars, 2 vocals and a string section. I also knew there
would be variations in tempo, so I had to play and sing at the same time basically capturing a live performance. I knew I would be very exposed being so acoustic, so I had to pretty much nail every take. For about 2 weeks before recording, all I did was play these 10 songs over and over so they would be as solid as possible. We got my parts done, and I was very happy with how they were sounding. That's the hardest
part because I am so critical of myself and in the studio you hear every little nuance, the good and the bad! After my parts are done, I can relax a bit and enjoy the rest of the process. I love bringing in the musicians and letting them add their parts. They are all so creative and talented, and they have ideas I would never have. With them I felt the songs really came alive! First we brought in Kris Farrow on lead acoustic guitar. He was the one person I had never worked with before, and he blew me away! His parts and his playing were just perfect and he was so good I was thinking about stopping right there and not even adding a string section. My producer felt the string section would add a lot and really cement this CD as an acoustic CD, and he was so right. The parts are beautiful and really add a lot to the arrangements. Lastly was the backing vocals, and I love how my voice mixes with Cody's(I have worked with Cody Rathmell on two other projects and he is fantastic!) The CD came out better than I had expected and hoped for, and I am so excited to share it with everyone. It's called 'Second Chances.'
Congratulations on the release of the new single, "The Place Where I Belong." When do you anticipate having the full length released?
Thank you so much! "The Place Where I Belong" had some success in its original version with the full band, and I think this version is even better. I wrote this song about John Denver, his love for Colorado and the Rocky Mountains, and who he was as a person. Being acoustic, while remaining upbeat and positive, feels like a perfect match for a song about John Denver. The full CD will be out March 17th, 2021. It will
be on all streaming platforms, and you can buy the CD from Amazon, CD Baby, and my own website, johnmcdonoughlive.com.
Have you ever toured outside of Chicago and Austin, and if so, where was your favorite place? Where do you hope to perform someday?
I have toured a lot around the midwest, and everywhere in between Austin and Chicago. In 2019 I did a big tour out west which was fantastic. I had shows in Utah, Arizona, and New Mexico, and spent a few days relaxing in Colorado. I love that area of the country and had a great time out there. Santa Fe is one of my favorite places in the world. I love the architecture, the Native American history and culture in the area, the galleries, and I have had two great shows there. I cant wait to get back! My dream is to tour Europe. I love Europe, and I have had some success there with previous releases. I was planning on getting over there in 2020, and then the pandemic hit, so hopefully in the near future.
What is your personal favorite show you have ever attended?
About 26 years ago I saw the Indigo Girls in Austin. I did not plan to see them, the whole thing was very spontaneous and unexpected, and I ended up third row center. It was a beautiful night at an outdoor venue, the crowd was great, the Indigo Girls were great, and even though I was there by myself, I felt very connected to everything that was happening that night.
What advice could you offer a young musician, who is just getting started in the business?
First I would say to work on every aspect of being a musician. Work on being more proficient on your instrument, work on being a better singer, work on being a better songwriter, and work on being better with your lyrics. The competition is so tough one cannot afford any weaknesses. I was talking with a friend who is also a musician a few years ago and we were talking about what things to focus on. Should we focus on recording, on making music videos, on live streaming, on gigging, and he said something that I think is perfect advice. "You have to do it all, and do it all the time." I think he is so right and I have to constantly tell myself this quote. I have to do it all and do it all the time. The competition is so tough you can't afford to get lazy with any of it, you have to practice, record, gig, make music videos, live stream, and you have to do it all the time. Lastly I would say, don't give up and celebrate the little successes. Being a musician in 2021 is not easy for several reasons, and you have to celebrate the little successes to stay positive and motivated.
Any last words for your fans and our readers?
First, thank you very much for doing this interview with me. I would really like to thank my fans, and tell them how much I appreciate them. Like I said, being a musician is not easy, and seeing the friendly faces at gigs and reading kind words on social media are such a huge lift. I really do feel this is a journey that I am taking with my supporters, and they make it so much more fun and worthwhile for me. So one more
time, thank y'all so much!!!