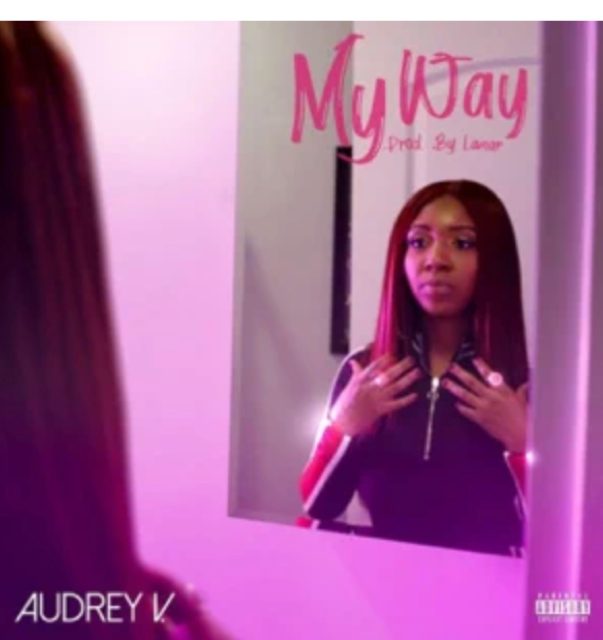 Echoing the sounds of Aaliyah  singer/songwriter Audrey offers up the infused vibe of R&B and Urban Pop, vocals that are sly seductive and  breathy,  riding calmly along with rough beats.  You can also hear the inspiration in her musical prowess that stems from EnVogue and Sade.  Her new song MY WAY is already topping the pops and is slated to come out early Spring 2021.
Audrey gives us some insight to what's behind her new song…
"Motivation behind "My Way": I want for women to understand the power they possess, which is why I decided to title it "My Way". A man should not do anything less than what we as women feel we deserve, nor should men dictate how and where the relationship goes. "My Way" is a reminder for women to be vocal about the things they want and expect from others and that access to our energy is a privilege"
Hailing from  Chicago's south side neighborhood Chatham. Audrey  began singing at the early age of 4, and started developing an interest for song writing at age 10. Audrey is known to be influenced by past musicians such as Whitney Houston, Deniece Williams, Nina Simone, Brandy, and Michael Jackson. While studying vocal performance at the University of Illinois at Urbana-Champaign, Audrey further decided to pursue music as her full time career. Her debut EP, Love Hangover, was released in August 2015, and in October 2019, she released her second project, titled "Forbidden Fruit". Currently, Audrey has been performing virtually throughout the city of Chicago (The Black Women's Expo Sponsored by BET), and is currently working on launching her charity project."Harmonize for Harmony".
Follow Audrey on Social Media  for updates on the song, the album, her charity efforts and exclusive behind the scenes sneaky peaks.
Instagram: msaudreyvee- https://www.instagram.com/msaudreyvee/?hl=en
Twitter: @MsAudreyVee- https://twitter.com/MsAudreyVee