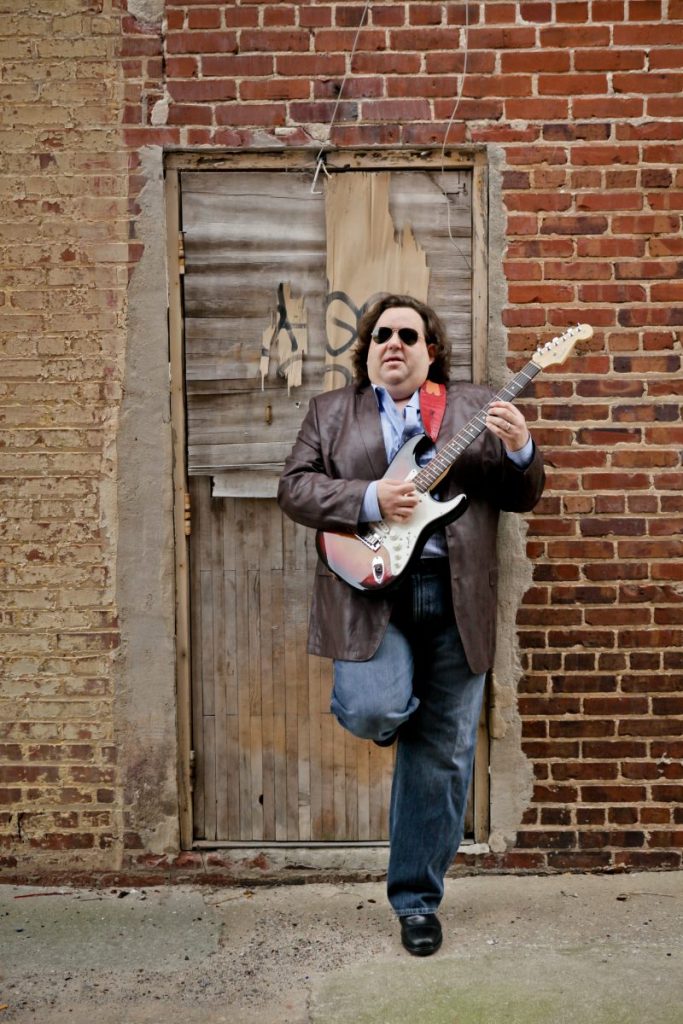 Hi Joey! Thanks for taking the time to chat with us!
No problem!
How do you feel the internet has impacted the music business?
Like most of life, it has had some good and some bad impact. As independent artists, we now have the opportunity to sell directly to fans and have a pipeline to distribute music, both digitally and even physically. However, it is a "forest for the trees problem" as so many people are doing it, finding a particular artist's creation is more challenging. That is why it is no longer sufficient to just be a creative person when it comes to your art, but you also have to be creative in the actual business of music. You must have a plan and take time to find and speak to your audience.
I could go on and on, but this is the basic conundrum!
What inspired you to start playing and creating music?
I realized that music was the perfect vehicle through which I wanted to share the story of my life and how I wanted to express all my thoughts, struggles, hopes, and dreams! As a blind brain tumor survivor, I felt like I had a lot to say!
What do enjoy most about playing and creating music?
The thrill of storytelling, the cathartic moment of connecting with other beings, the challenge of being creative and the joy of bringing a creation into the world!
Tell us about your favorite performance in your career thus far!
I have had so many memorable moments.
From paying tribute to Little Jimmy Dempsey at the Georgia Music Hall of Fame to opening for James Brown, Bad Company, Ted Nugent, Lee Brice, and more, but most recently, I loved my packed house at the world-famous Whisky A Go Go back at the start of 2020.
What sets your music apart from others? What makes it unique?
Each artist informs their music with their very life essence! So everyone's artistry is unique in that sense. For me, I tell stories that I think matter. Some are funny, some are sad and some are just reflective asking important questions about life.
My music is 100% pure Stuckey and I sing my life. I am not ashamed or afraid to sing about who I am and who I am not.
I also have an eclectic nature so I, for good or ill, am a bit all over the place with the genres that I choose to express.
I think that heart and good melodies are a lot of what you get with a recording of mine. If you come to a live show, you also get a good bit of storytelling and comedy!
Please tell our readers how they can stay up to date with you in 2021!
Here's where you can check out my most recent single "You Know My Name"
Here's where you can find me!
Website https://www.joeystuckey.com
Studio https://www.shadowsoundstudio.com
YouTube https://www.youtube.com/user/SenateRecords
Twitter https://twitter.com/Jstuckeymusic
IG https://www.instagram.com/jstuckeymusic/
FB https://www.facebook.com/JoeyStuckeyMusic/
Newsletter https://eepurl.com/dg6LqT
Bandsintown http://www.bandsintown.com/joey-stuckey
Merch https://www.joeystuckey.com/music
Fan Zone https://www.joeystuckey.com/music/in-the-shadow-of-the-sun-fan-zone
Thank you for your time!
Sure any time!
For Press Inquiries: bsquaredmgmt@gmail.com