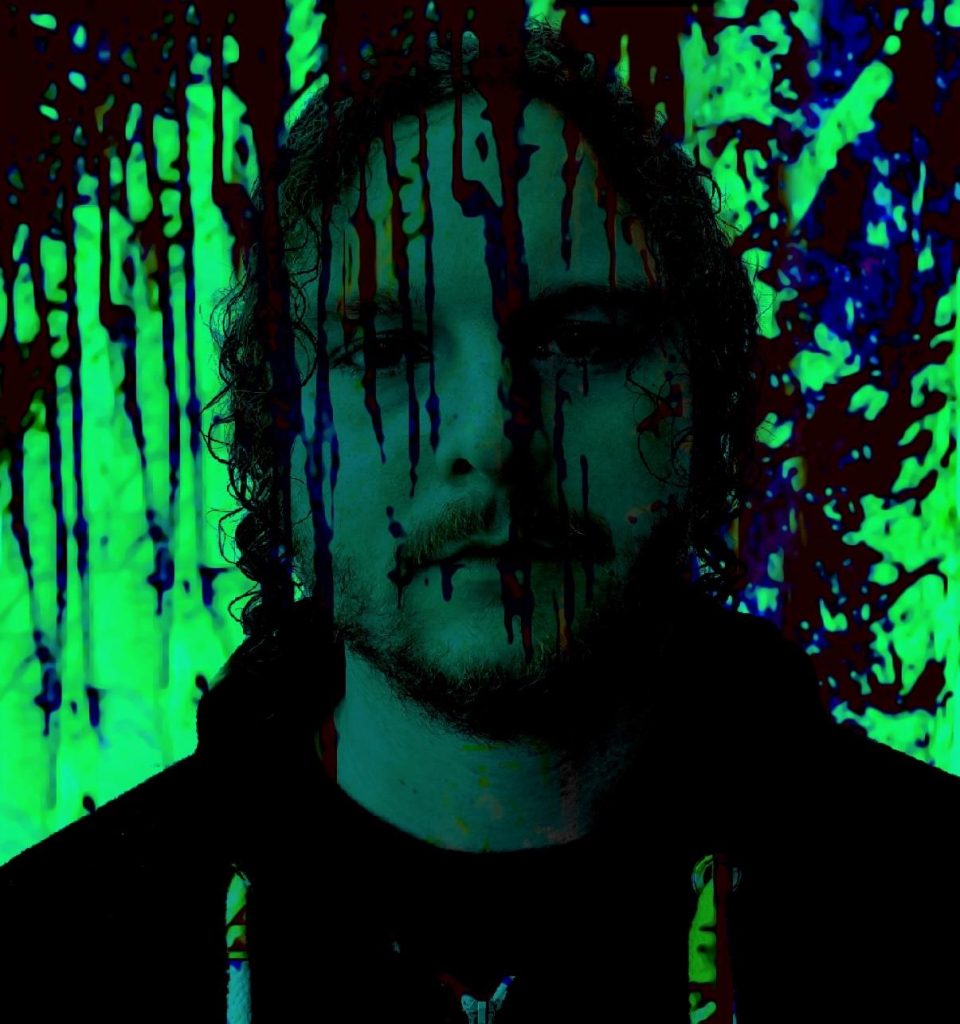 Danny Helm is an independent musician, songwriter and producer based in the North West of England. From 2009 to 2012 Danny played lead guitar in the Metalcore band Reckless Revolution which performed a mixture of cover songs and original music with regular slots in rock bars and clubs around Lancashire.
From 2012 to 2018 Danny shifted focus to acoustic and instrumental music. He played and sang in pubs and clubs around the North West on a weekly basis and in 2018 he released an experimental instrumental album entitled Veil of Years which fused aspects of Ambient and Neoclassical genres.
…and darkness follows
Danny Helm's latest project represents a partial return to his roots in Rock
and Metal whilst synthesising his accumulated knowledge of Folk, Classical,
Blues and Jazz music. This is an eclectic thirteen track album entitled
…and darkness follows.
In their raw form, most of the songs featured on this album were written
during Danny's teenage years. The songs deal with love and loss, striving for
a sense of purpose and identity, existential futility, nostalgia, theunremitting nature of time, addiction, depression and the disconnect between the individual and his/ her surroundings. Most of the songs were later supplemented with instrumental sections and more eclectic nuances.
While the album is not genre specific, the overall ethos is established by
several common threads:
 The album is very dark and downtempo.
 Instrumentally, the album relies heavily on guitars.
 The vocals are usually soft, often juxtaposed with heavy music. This was done with the intention of giving a sense of implicit emotionality much like Jonas Renkse's vocals on The Great Cold Distance by Katatonia.
 As a whole the album is melodically and harmonically consonant, making it more emotional than cerebral.
 The lyrics can be generally categorised as being both gothic and romantic in nature because of the themes of the past being part of the present, in the form of memories, dreams, spirits and apparitions. The reliance upon sublime imagery and the use of allegories from mythology and the natural world to describe states of mind are all commonplace.
Danny was heavily influenced by the interplay of soft and heavy which is integral to albums like Break the Cycle by Staind and Fallen by Evanescence.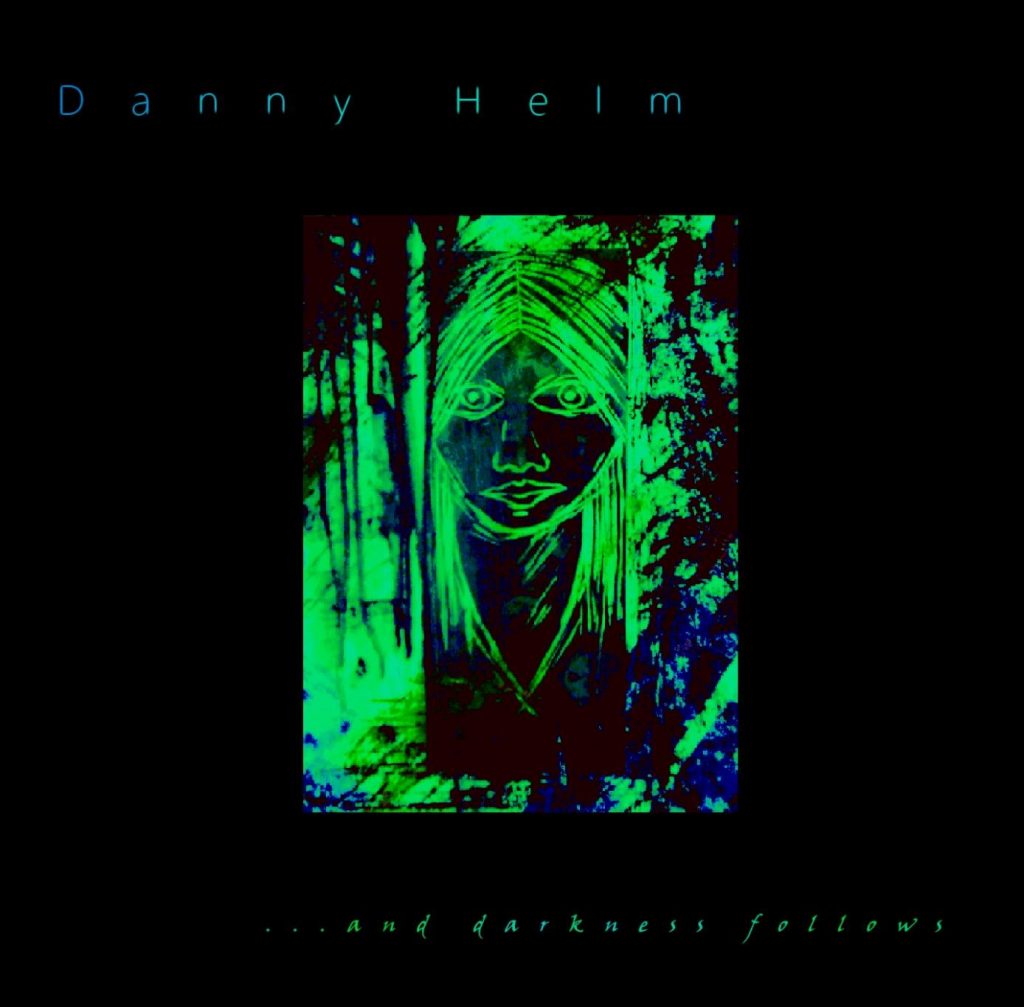 Track List
These Streets we Walked
A recent track written in early 2020, These Streets we Walked is epic,
melodic and heavy, with a long, technical guitar solo and several
instrumental sections. This song is a retrospective on Danny's youth, with
the observation that the paths of people once known seem to lead back
together at various times.
Autumn Leaves
The oldest song on the album; Danny wrote the original incarnation of this song when he was thirteen years old. This song is about the suffocating feeling of lost love. Ambient and doleful; the recording features acoustic guitars mixed with piano and string sections.
Confide in Me
This song is about a sympathetic rapport between two people who are
dealing with mental illness. The song contains clean verses, distorted
choruses, a layered guitar solo and a bridge which has been compared to
Queen due to its harmonies.
Darkness Follows
Written around 2008; this song is about the inadequacy of language to
convey feeling. This is a heavy, downtuned song which draws strong
influence from Staind.
The Kind of Cold that Burns
Unable to sleep, the protagonist walks the streets contemplating his seeming inability to form reciprocated emotional connections. His surroundings seem to take on a menacing persona as he projects his own fears on to them. The bass and drums are heavy and downtuned, overlaid with slightly simmering arpeggiated guitar chords. There are several lead guitar breaks which have a vintage blues/ rock feel.
Not Enough
This is another song which draws influence from Staind. The song is the
embodiment of disgust at a world which is seemingly so full of chaos and
noise that there is no time or space to live.
Home by Your Side
An acoustic Rock song with Folk vibes and a catchy chorus. The Protagonist is searching for a relationship in order to fill an emotional void, perhaps he himself is the only person who can fill the void.
Faceless Woman
This song uses the old blues technique of slide guitar but applies it to a
heavily distorted instrument accompanied by an acoustic guitar, a simple, steady kick drum rhythm and bass synthesizer. The song is about a dream in which a faceless apparition torments the dreamer. This apparition represents the dreamers own loss of self-identity following recovery from addiction.
Solstice song (Beira's Reign)
This is a very mellow track with layered vocals, a Baroque inspired
polyphonic organ section and polyrhythmic guitar accompaniment. Lyrically the song draws from Irish mythology to illustrate the uplifting, clarifying and cleansing mental effect brought about by Winter. Apart from J. S. Bach, some popular influences which inspired the arrangement of this piece are Scarborough Fair/ Canticle by Simon and Garfunkel and Forever Autumn by Justin Hayward.
Time Flies By
An unmistakable hard rock song with influences from The Darkness,
juxtaposed with the acoustic guitar techniques of John Martyn, culminating in an epic guitar solo which is inspired in part by the former Ozzy Osbourne guitarist Randy Rhoads. The song is about Danny's collage days… writing songs with a long time friend.
Dregs of Fading Youth
This song was influenced by the gothic/ symphonic aspects of Evanescence, mixed with the syncopated rhythms associated with Progressive Rock. Heavy triplet rhythms, soaring arpeggios, string sections and a developmental guitar solo. The song is about the protagonist (in his mid to late twenties) realizing that his plans are still nowhere near accomplished and with every passing day his glory days look more and more like a thing of the past.
Summerland
This is an acoustic song with harmonica instrumentals and a Folk vibe.
Lyrically the song maps three phases of the lives of a couple who feel at odds with the world around them and only have each other to confide in. In verse one the couple are young but time seems to be moving ever faster. In verse two the novelty of existence has well and truly worn off. In verse three one of the pair is deceased. His spirit looks on as his spouse flicks through old photo albums. He urges her 'meet me in the Summerland' as they both know that there is nothing of any value left in her life.
Last of Your Kind
This is a very slow and mellow song with strong Trad Jazz influences. The vocals are soft and layered, overlapping like a medieval motet. The song was written about Danny's mentor; a much older Jazz musician. The song is about the rapport established between the two of them due to their mutual distaste for the facileness and triviality of everyday culture and their perceptions of being disconnected from the world as a result.
…and darkness follows is available at

Other Relevant Links

Website
dannyhelm.com/