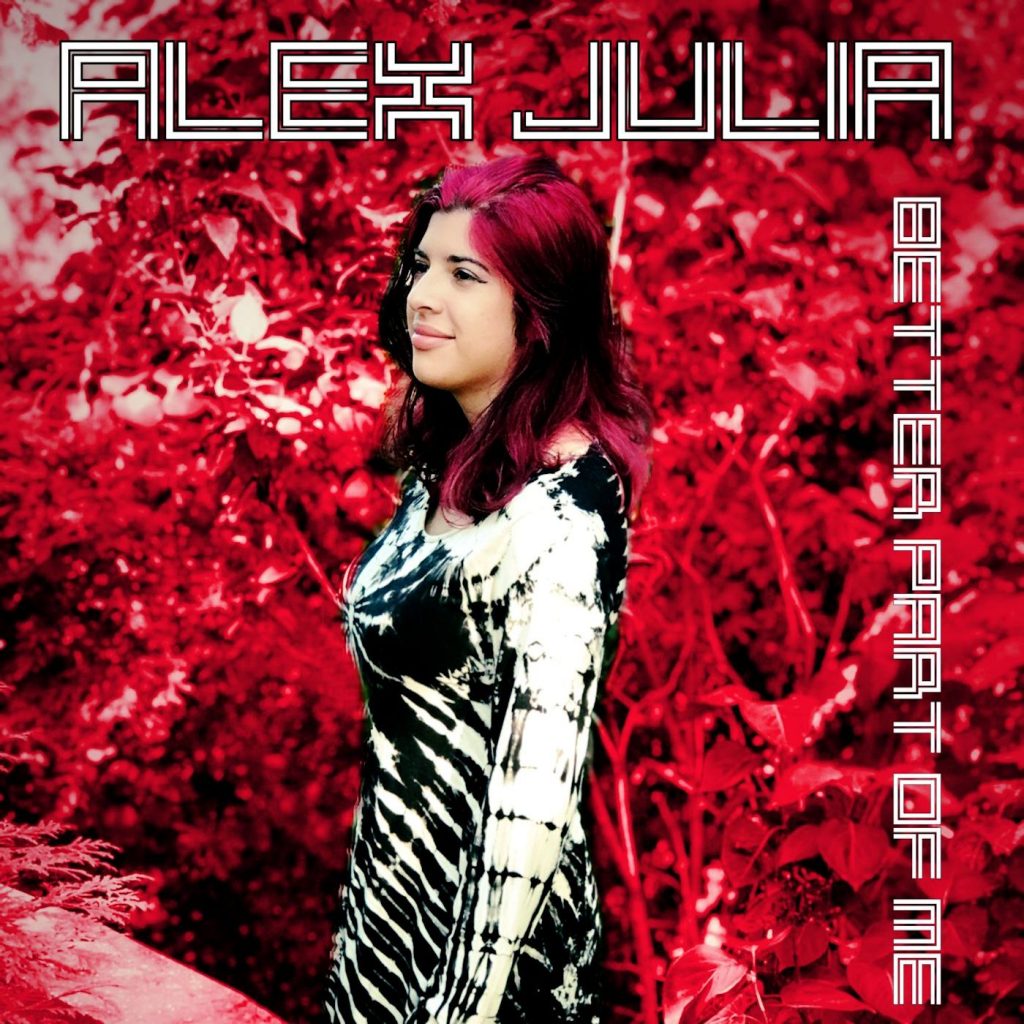 Alex Julia, is a NJ based singer-songwriter, having just released her debut Alt Rock EP 'Better Part of Me' late this year. Starting out playing live gigs primarily in Asbury Park, Seaside Heights, and Atlantic City, Alex has written a songbook about the multidimensional parts of herself as she's learned to navigate through rough terrain, including tales of mental health and rehabilitation. The title track, for one, depicts breakup and acceptance of solitude, albeit loneliness, through a sonic portrait not unlike Alanis Morissette.
The project is a study of deconstructionism, analyzing each part of one's soul and reassembling the parts — every fissure and fragment — until the pieces make sense. Alex came to terms with being part of the LGBTQ+ community pretty early on in life. And while her choice wasn't widely accepted by the people close to her, she stood firm in her belief of who she is, with no apology. She believes that, while the circumstances are different for each person, no one should be ashamed with how they identify, because it's relational to who they are.
Alex Julia is the embodiment of an old but progressive spirit, with every part belonging, no matter how disproportionate, disjointed, or dissimilar. We share a commonality and unity of being human (despite any differences) and look towards a more inclusive world. Everything has a place — sometimes it's just the discovery and tenacity of making yourself fit into your story. Alex's new video for "What's Going On" hits streaming platforms next month! Such great things are coming from this artist, so keep her on your radar!
Facebook.com/alexsilec
Instagram and Twitter @irockoutxx