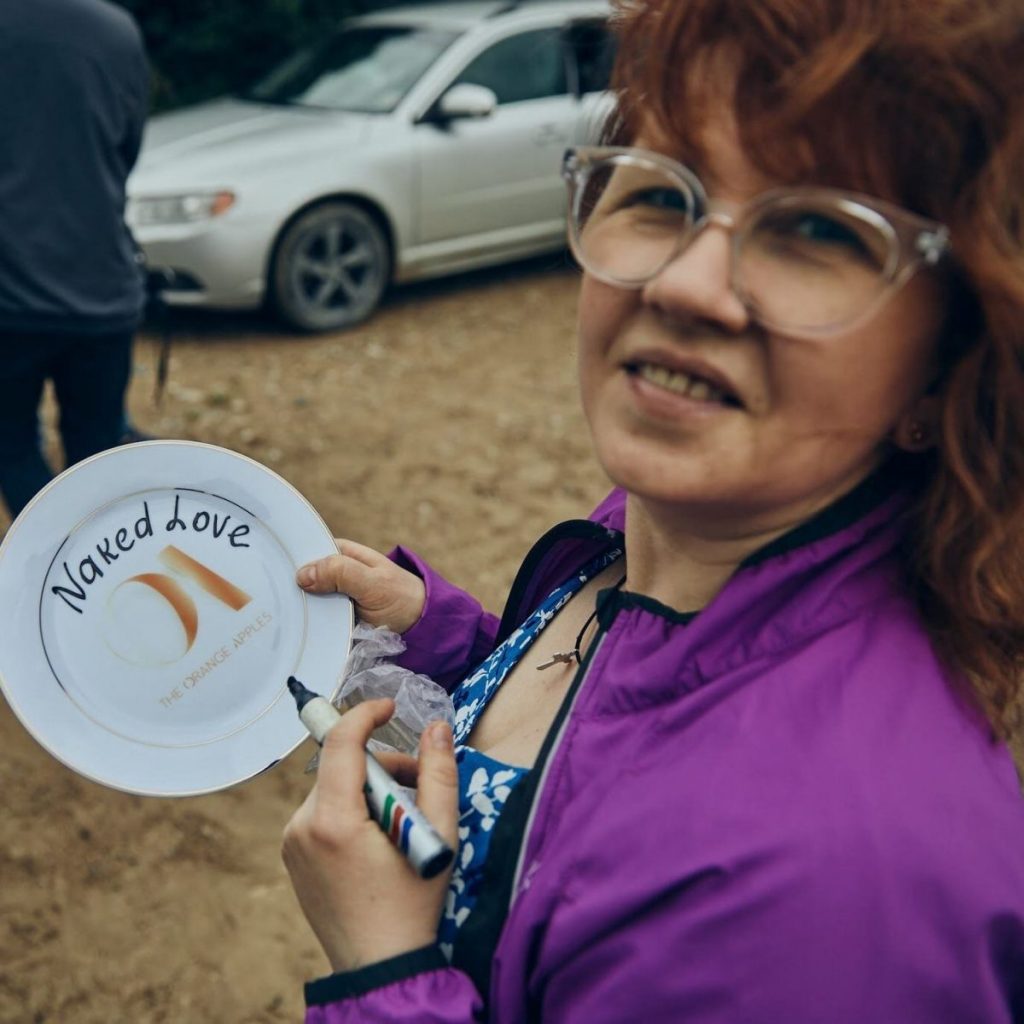 When you've got a voice like the one that we find skulking about in the shadows of the new single and music video "Naked Love" by The Orange Apples., you don't put anything in front of it – no synthetics, no guitar solos, and definitely no heavy trap beats – and rightly we find such a vocal ready to knock us out with its enamoring tonality in this latest release from the enigmatic singer/songwriter project. The Orange Apples. takes us into a world of goth-folk harmonization via a millennial pop concept that is very provocative for this present era, and I think it has a real shot at bringing some mainstream attention to its composer.
Facebook: https://www.facebook.com/theOrangeApples/
"Naked Love" isn't marred in sexualities of the saccharine variety, but instead a self-awareness in its lyrical substance and the shots that comprise its music video, taking a more sobering path toward sensuality as opposed to the superfast lane many of The Orange Apples.' hip-hop and rock counterparts might. There's a psychological element to the way this track blossoms into something beautiful, and if analyzed closely enough, you can hear shades of every chapter in the history of alternative music chiming forth to what occasionally feels like a funeral march.
The Orange Apples. have a lot of ground to cover between this moment and reaching international superstardom, but with the release of "Naked Love," this talented singer/songwriter takes a step towards self-fulfillment in and outside of the recording studio that was necessary for this stage of her career. I'm very impressed with every part of this release, and as long as The Orange Apples. is an active moniker, you can bet everything you've got that I'm going to be keeping her work on my radar in hopes of hearing more material as heavenly and yet thought-provoking as "Naked Love" is.
Loren Sperry