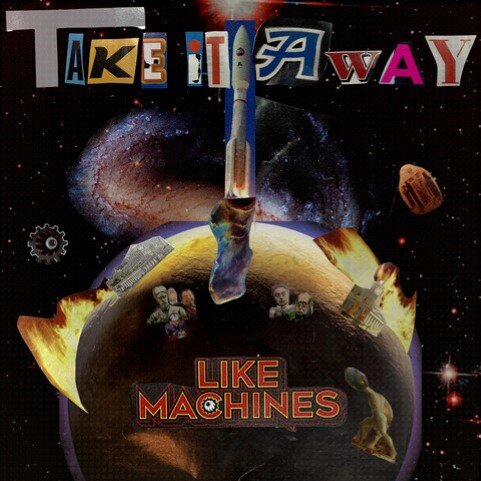 There have been many to claim that rock n' roll is one of the easier genres in all of the pop spectrum to play, produce and market to angst-ridden youth, but you'd never know it simply by taking a look at the incredibly diverse selection of styles that are trending among listeners young and old alike in 2020. Like Machines are one of the few purist rock groups around among their peers, and in the all-new single "Take It Away" and its video, they use their abilities to ensure that this legendary style of music isn't lost to the sands of time in this era.
URL: https://www.likemachinesmusic.com/
Guitars are almost always pivotal centerpiece in a hard rock single, but that's not true of "Take It Away." The riffing is layered between the bassline and the percussion rather than leading the harmony into battle (as would be the standard for most any other release of this kind), and while the vocal doesn't get as much volume on the board as the instrumentation does, it still winds up being one of the most devastatingly powerful components of the track. These guys have mad intensity just waiting to come undone, and if it's this awesome here, I'll be eager to hear what it sounds like in person.
Like Machines bring us across the finish line in "Take It Away" unceremoniously as to limit the bombast we encounter from the start of the music to the moment everything disappears into silence, and I really appreciate their efforts to support efficiency in this department. Theirs is a hard rock revelry that I want to hear a lot more of soon, and if enough listeners out there agree with me, calls for a full-length album from this band are going to get too strong for them to resist.
Loren Sperry