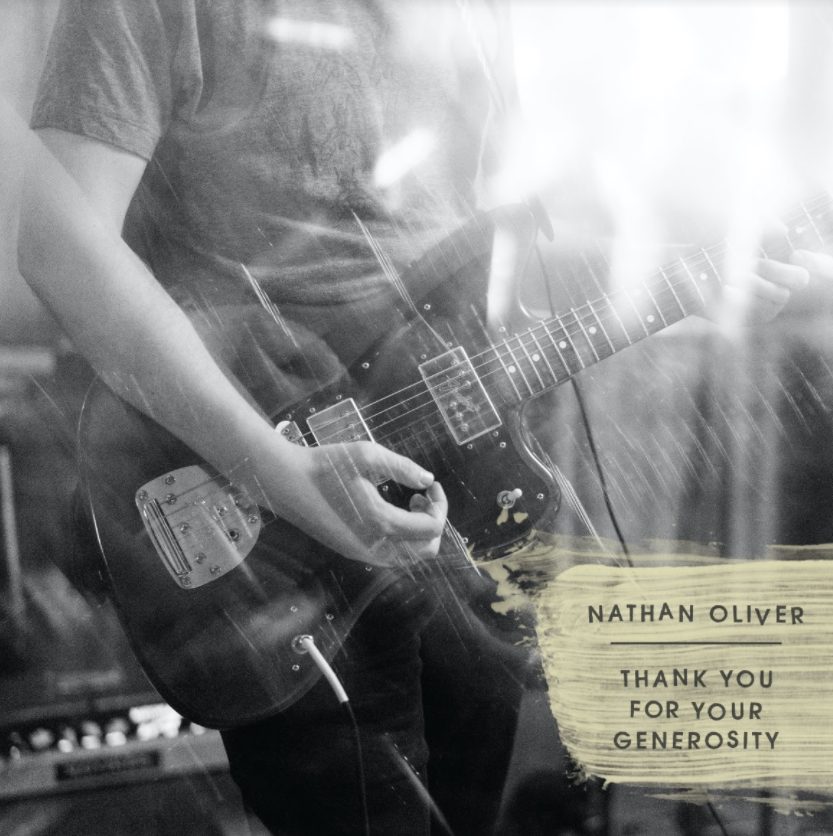 Nathan Oliver started writing his latest offering – Thank You For Your Generosity back in 2017 after the loss of his brother, and the title encompasses both grief and gratitude which it took some digging deep into to find out before hearing. The band consists of Oliver himself, along with Joe Caparo on guitar and Brad Porter on drums, and they have been working together since 2017. The songs are all brilliant, but there's much to be said about each one because one says so much, including the instrumental opener "Generous Seas" which serves to set up the collection as an intro track. But you don't know what is coming behind this electrifying retro banger.
INSTAGRAM: https://www.instagram.com/itsnathanoliver/

Once the instrumental is over the next "Isle Of Youth" fades in and then comes on strong like something right out of the 80s romantic power pop era and all the good things about the early 90s. This song is epic from top to bottom, there is no question about it, and it keeps getting better. "Everybody's Swimming" is another gem with the basic rock 'n roll ingredients you can expect from Oliver, and the guitars pick up on this and several other Thank You For Your Generosity tracks.

"Air Control" comes wailing in and you're in for one story about Oliver's grandfather's air conditioning business taking calls from people reporting UFO sightings because of the name of the company. And it's only one example of Oliver's humor, you get it throughout most of the eight songs. I also love how the next track "Even If I Go" comes into the picture with a nice build up before it goes onto be one of the most impressive tracks. This is another absolutely well-crafted gem by Oliver, showing some of his very best work to date.

The upside is, there is no downside to Thank You For Your Generosity, as it delivers a maximum load of music for those who've supported and listened over the years. The message is very simple, it's about giving and receiving, which is the sacred relationship between the artist and fans. "Stand In Line" earns its place right where it's at, with Oliver being as direct as ever with a chorus to die for on this rocker, and so far it is one of my favorites. I can't get enough of the way it grinds toward the end and keeps you on the edge of your seat. Top marks go to everyone.
SOUNDCLOUD: https://soundcloud.com/itsnathanoliver/

Out of the eight tracks on Thank You For Your Generosity, the last two are of no less value than the first two and the two in between, it's that good. "Runaway" is another extremely good song with a snare from Porter that keeps the hooked the whole way and Oliver and Caparo do the rest. The soothing "A Tangent In Time" takes the album out the same way it came in, with a pulsating groove that won't quit, by an artist that also refuses to let the elements stop him from moving forward.

Babette Cook