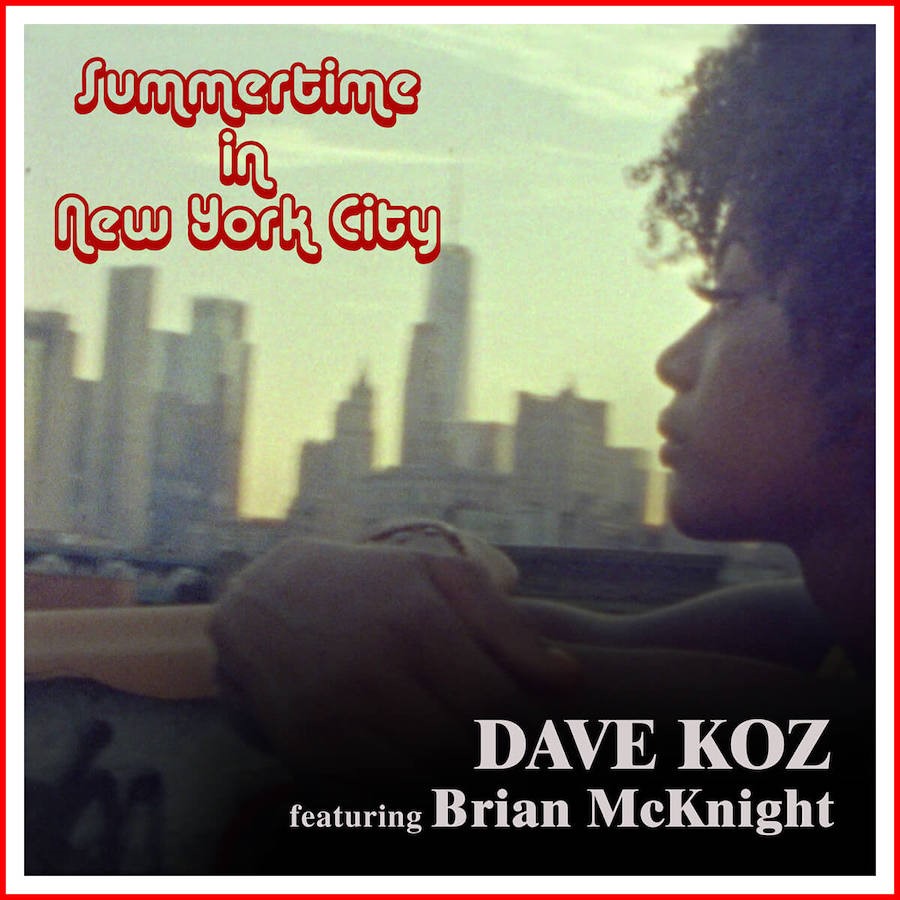 The beat in Dave Koz's new single "Summertime in NYC" isn't the lone reason why I would tell you to give it a spin before the autumn season has come to a close, but to be perfectly clear, I think it's absolutely the reason why this track is going to be a hit in the last quarter of 2020. Potently affectionate but never intrusive on the other elements in the mix for even a fleeting moment, the percussion is a catalyst for catharsis without debate, but it's only one of the many trappings that makes "Summertime in NYC" an awesome acquirement for anyone who digs premium jazz. 
Every intricate part of the master mix in this song is well-defined, but not to such an extent that any of the instrumentation or vocals – which are thoughtfully offered by none other than Brian McKnight – sound even somewhat plasticized as a result of the production style. I think it's more than obvious just how seriously Koz takes the premise of all content deserving to be organic when it can be recorded that way, and if there were any doubts about this beforehand, they could be permanently crushed by the success of this new single. 
There's a striking reflectiveness to the visuals we see in the music video for "Summertime in NYC" juxtaposed beside the soundtrack they were originally inspired by, and it goes well beyond what I would have already expected to see here. Anyone who has ever experienced New York for themselves will already pick up on the vulnerability of the statement being made in this song and its companion video – and moreover, what it alludes to with regards to how Koz sees the future of the city in 2020. He's not hiding his real feelings from us, and they're moving to say the least. 
https://www.youtube.com/watch?v=1LHK1RVA2vg&feature=youtu.be
Despite the lack of conventional lyricism in this track, there's a really emotional presence to what Brian McKnight fires off from behind the microphone in "Summertime in NYC." His voice quickly becomes intertwined with the rhythm of the percussion as it comes together before us in the most surreal fashion I could have imagined it would, and even when he's understating a harmony, it's still one of the strongest charms for us to embrace. I love his energy beside Koz and, after hearing this, really hope to hear them inside of a recording studio together again in the future. 
Amazon: https://www.amazon.com/Summertime-NYC-feat-Brian-McKnight/dp/B08FMV667W
If you're even moderately into the ambitious side of modern smooth jazz at the moment, I think Dave Koz's "Summertime in NYC" is a can't-go-wrong release that you should go out of your way to hear for yourself as soon as possible. It doesn't redefine the style or even the place Koz has made for himself within its establishment, but if there's one thing for certain, it's that this song is more than powerful enough to make anyone who wasn't already into smooth jazz more than a little curious as to what its underground is turning out right now. 
Loren Sperry