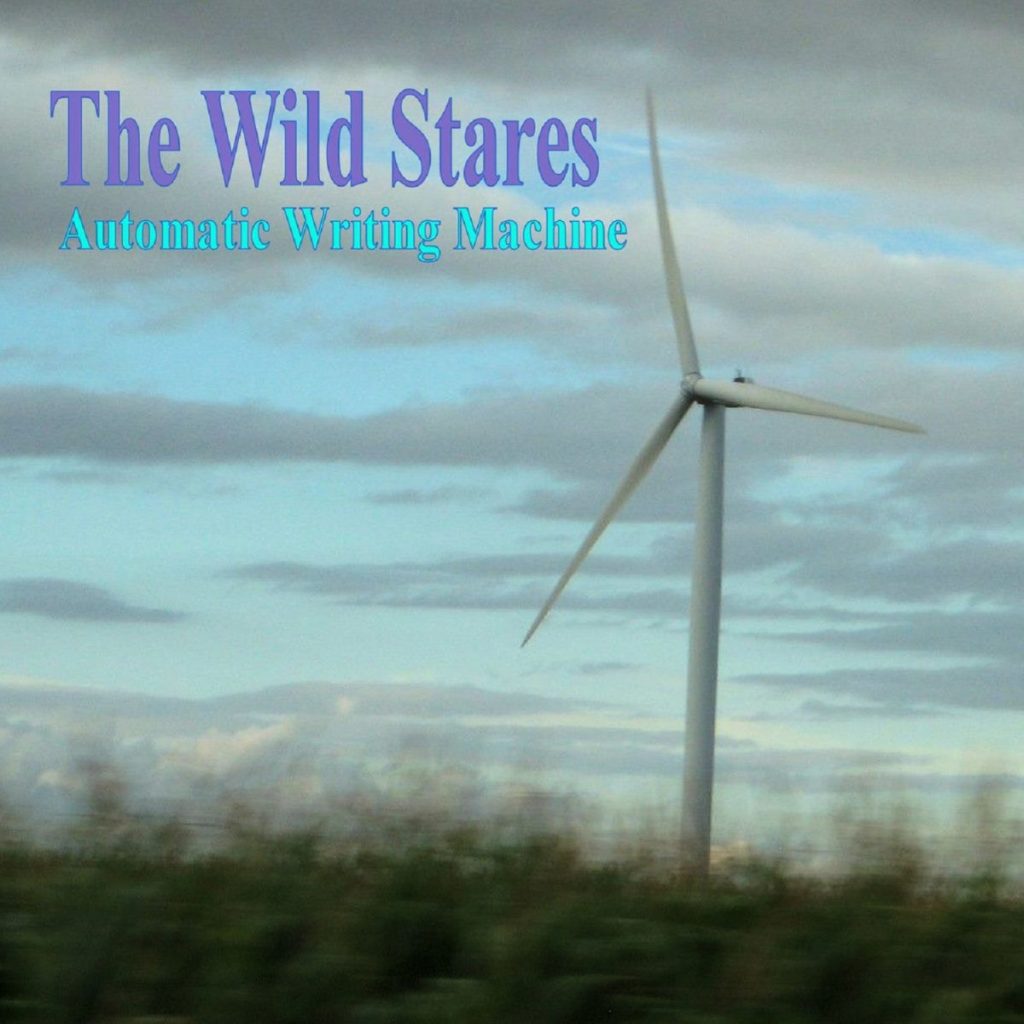 The Wild Stares – and where should this begin but back in the day when this band first caught global attention and left a good story to tell about their journey which I am glad to catch back up with on – Automatic Writing Machine, their latest full length release. The band were formed in Boston, MA by former Connecticut friends, Justin Burrill and Steve Gregororpoulos, both on guitar and vocals, and San Francisco transplant Fran Miller joined on bass. After some drummers came and went, including a drum machine named Fred, and Dawn Richardson of Four Non Blondes before settling with Kyle C. Kyle of the Motels.
BANDCAMP: https://thewildstares.bandcamp.com/album/automatic-writing-machine

This album pays homage to Kyle as they continue with Fran Miller contributing her signature harmonies and bass lines, it sounds like a natural progression from albums of the past like Ace Of Hearts, What's So Funny About, Hell Yeah, Transparency and Good Noise brought to the table. The album features eleven new tracks and it kicks off with "See The Time," and if you know this band you know the sound and it comes alive in the fantastic chorus with Miller's backing harmonies on a song that generally wins on all counts.

When you have a good album and the opener is this good, the rest is pretty much gravy and that is the case with Automatic Writing Machine but why not stop and smell the rose here. "Puppeteer" is a fun shuffle with a real percussive vibe with a ska spirit, and it's something they've always been good for. "Obsidian" is up next and it too has that screaming sonic appeal of yesteryear with a garage attitude, and almost raw proto punk sound you don't hear anymore, combined with a mainstream guitar blast that defies punk the way only good musicians can.

"Dancing on The Sill" falls somewhere between the two previous cuts and it really takes you further down the pike of greatness on offer, as it even makes you want to be dancing to them live in the crowd of one of their shows because it has a live sound to it. "Night Watchman" explores the percussive side even more, and musically it is one of the grooviest tracks but vocally it also turns in one of the best efforts on the disc in that department as well. This is where there is no going back, and I was ready to hear what I knew would be a special record.

"Watermelon Alcatraz" kicks it back up with an energetic fuss which gets through to "Garden" and "Kindness," all songs that have something substantial and/or compelling about them. "The Necessary Interval" plays exactly like it sounds with some comedy thrown into the collection because it is there anyway but they take it up a notch here. And "By The Wayside" gets back to more of the mainstream yet heavily percussive sound before the closing track "Trading Futures" comes crashing in at the end and renders your senses bombarded and begging for more.

Babette Cook