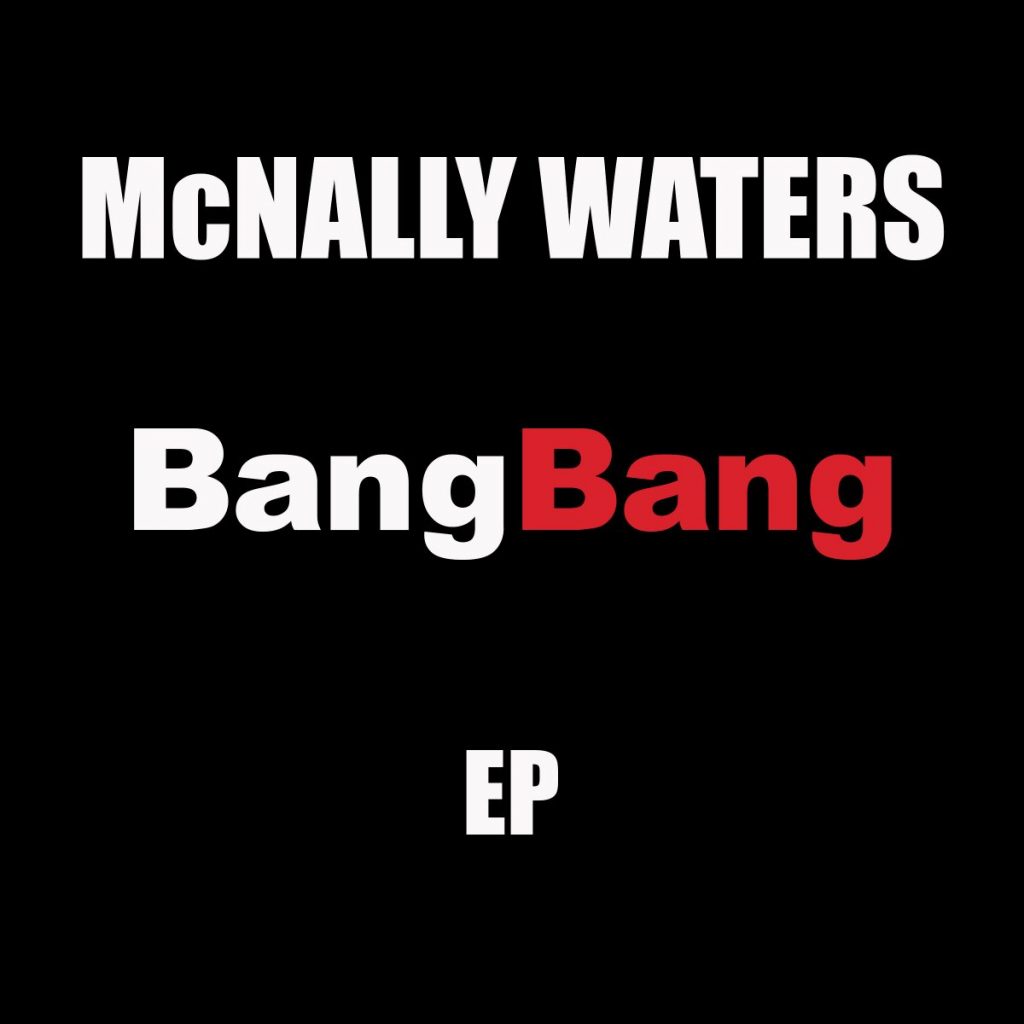 "Don't shoot, hands up, shots rang / Tick-tock, time's up, bang Bang" croons a chilling vocal from behind the mic in the chorus of McNally Waters' new single "Bang Bang," these words conjuring images of the assailed unarmed faces of what has become an international movement for justice in 2020. McNally Waters have no qualms laying down exactly what they think about the current state of our American streets and the bodies beginning to pile up in them while calls for peace and equality go largely unanswered by the powers that be, and in their latest release, they take aim at oppression in the best way they know how. 
URL: https://www.mcnallywaters.com/
Lyrics are far from the only bastion of rebellion to behold in "Bang Bang;" on the contrary, I would say they're merely the cornerstone for the action this track has to offer audiences this autumn season. The instrumentation feels like a cultural melting pot not unlike America itself, each melodic component seeming to bleed into the next in the name of harmony over rigidity. There's an uneasiness to the tempo at which the beat unfolds, but this too seems interpretive and metaphorical – the road ahead is dark and unpredictable, and yet still, McNally Waters are pushing forward bloodied but unbowed. 
https://www.youtube.com/watch?v=2qSbk_P-iwo&feature=youtu.be
Structurally speaking, I would definitely say that this song is probably as close to crossover jazz as its creators have come to releasing since first debuting on the scene just a couple of short years ago. The elegant layering of the black and white elements over the colorful melodic textures is probably the biggest nod to a New Orleans-style of composing, but more than anything else, it's the heart behind these seemingly minor details that speaks to the multifaceted influences in play here. McNally Waters are taking some bold moves in "Bang Bang," and I love the results their choices have produced. 
Although I really would have liked just a little more from the percussion here, I understand completely what the design of this track called for instead. In order for McNally Waters to achieve that overwhelming warmth of country, blues, jazz, Americana, folk and even traces of bluegrass in this single, no one instrumental element could get any more of a punch than the vocal did – thus, the muscularity of "Bang Bang" comes from the collective rather than the beat itself (which is another way the song is tethered to old school concepts). 
If you're looking for some smart indie music that puts substance ahead of selling-out to the commercial side of this game, you can do no better than the amazingly on-point performance from McNally Waters in "Bang Bang" this October. Insightful of just how far they could go as an act but not completely revealing of whatever they're planning for an official sophomore LP, this single and its video feel like just a sneak preview of what is waiting for fans of this sound in the near future. I'm staying tuned, and I recommend you think about doing the same. 
Skyler Voss