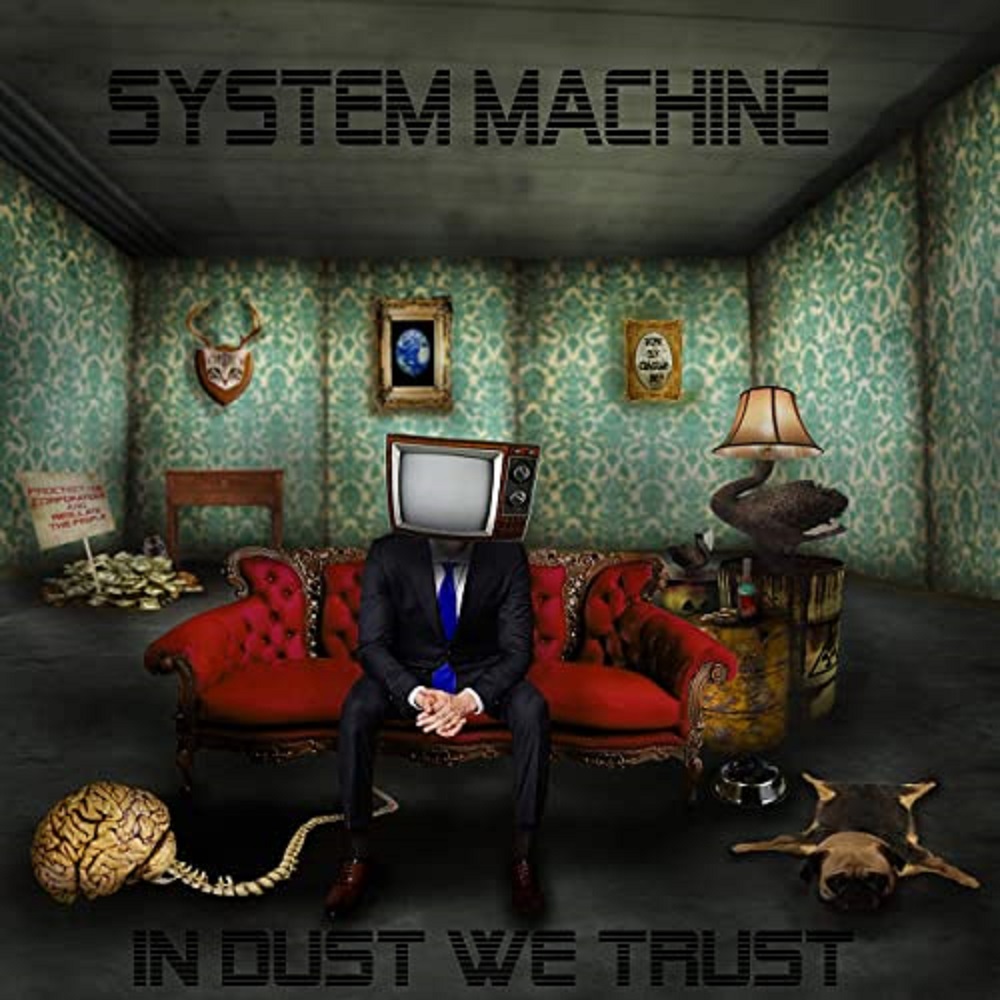 Rebellion comes in many forms within popular music, and from the protest songs of midcentury folk singers to the chest-pounding cries for justice in contemporary hip-hop and angst-ridden howls for global harmony in metal and punk, 2020 has more attitude than the last two decades put together. In this spirit, System Machine are taking on the fight to save our environment from a corrupt system and society seemingly bent on laying waste to its longevity in the new single "In Dust We Trust," and if you weren't standing with them beforehand, there's a chance this track will get you to change your mind. 
Twitter: https://twitter.com/system_machine?lang=en
There's no getting around what this single and its music video are in every way, shape and form – old school industrial metal, some would say was sourced from a 1990s model, repurposed with a sleeker punk rock backbone. To me, the labeling isn't an issue at all – it's trying to convince critics it's as focused and on-point with the surrealism movement in American heavy rock that could be a struggle for the band in the future. All in all "In Dust We Trust" doesn't appear to be the product of a group that cares too much about how they're branded by the press, and in this sense, I don't think they have a lot to be worried about at the moment. 
The bassline in here is so noisy I halfway though I was listening to something off of Sodomize Karl Marx or Bricks Are Heavy for a second, but I would be lying if I said this harsh noise didn't help to give the bottom-end tones a little extra kick where they really needed it in this song. System Machine are actually taking a pretty multidimensional approach to the construction of this material, and while it's not the first complicated single they've made sound rather easy, it's probably my favorite of the set they've delivered so far. 
This music video for "In Dust We Trust" takes the concept of the lyrical narrative in the song and puts provocative shots to the beat, solidifying the moodiness of the music but also working to immerse us in the anti-commerciality of the band's identity here in general. It's everything a video of its kind needs to be and nothing more, and considering how much overindulgence I've been having to wade through among the work of their peers, it's a shot of life for sure. 
Amazon: https://www.amazon.com/In-Dust-We-Trust/dp/B08HR8MR9S
I can't speak for every critic that hears this new song and its accompanying visual document, but in my estimation, I think "In Dust We Trust" shows us that a full-length studio album from this Northern Ireland-based band is long overdue. They're banging out some of the best beats I've heard from an industrial act in all of 2020, and given their passion for the message being shared with the audience in this release, I would think it foolish not to exploit the present momentum they've got with a return trip to the studio to make a proper LP. 
Loren Sperry