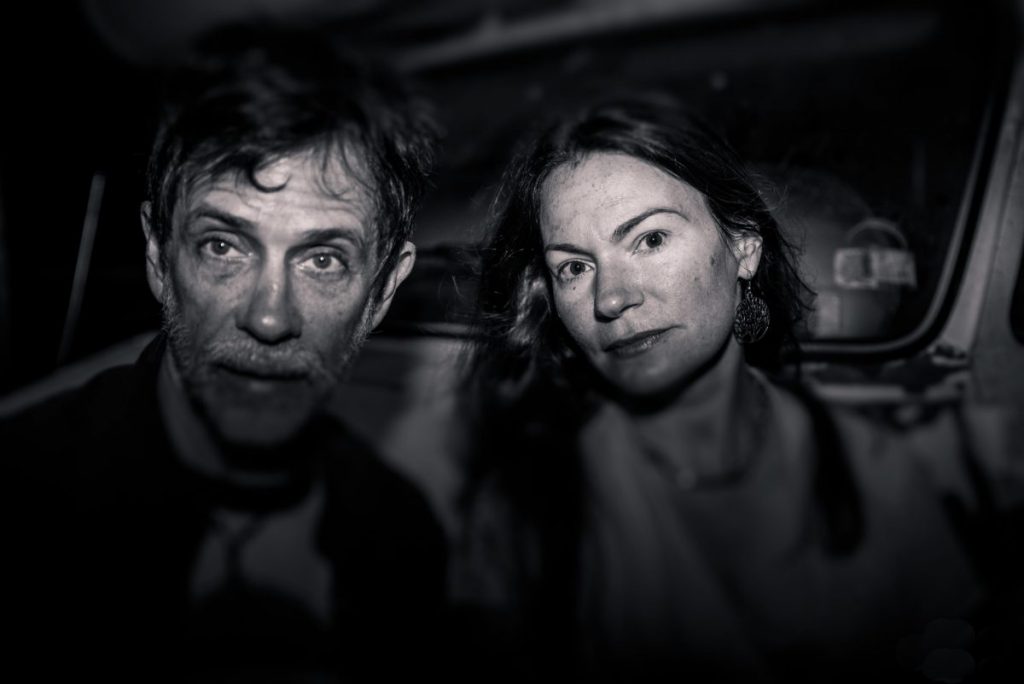 They say there are two things that should never be discussed with friends and family: Politics and Religion. That advice goes right out the window on the latest album release from husband and wife duo, Sugarcane Jane. "Ruffled Feathers: Songs In The Key of Me" is the 10th album from Anthony Crawford and Savana Lee, and it is a coming out party, of sorts. With songs like "I'm Gonna Grow Me a New Mind" and "That's What I See," the pair is not afraid to let the world know exactly where their hearts lie.
Anthony is best known for his work as guitarist for legendary artists like Neil Young, Steve Winwood and Dwight Yoakam.  He was generous enough to answer some questions, in this exclusive interview…
Thanks for taking the time for an interview! We are honored to be speaking with such an incredible songwriter and guitarist. What inspired you to follow your chosen career path as a musician?
I never gave any thought to doing anything but music. I knew as soon as I plucked the strings on my Mickey Mouse guitar in my single digit years.
Was there any one event in your life that led you to record your latest project, "Ruffled Feathers?"
Yes… the absurdity of the times we have experienced in this year of 2020. To be silent was no longer a choice. Being conservative, in terms of the constitution, we decided to risk alienating our fan base to stand up for the America we hope to preserve for our kids.
Who has been your single biggest influence, musically?
Neil Young. As it turns out I was ironically invited into his world at age 24 as a member of the Shocking Pinks, The International Harvesters, and later the Electric Band. Neil is a left winger but I still think he is brilliant.
How about personally? Who influences you in your daily life?
For me I will say I am a person of faith however on a human level it would be my bandmate and wife, Savana lee. She is incredible as a mother to our three children and is always able to be steady. She comes from a great family.
Tell us about the album, the recording process for it, and what you hope your fans will get from it?
This "Ruffled Feathers; Songs in the Key of Me" cd was a movement from the Holy Spirit. I wrote nine of the ten songs in six days and spent no more than 2-3 hours per track.
I played all the instruments in a spontaneous fashion giving myself only a few passes per track to keep it fresh. It's my favorite material to come out of me as a writer.  I hope people regardless of their political leaning, can hear it for the spirit.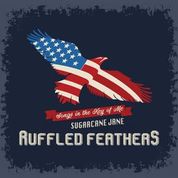 What's most important to you: Sales/streams, Awards, or Critical Praise?
All would be nice although if none were to come about, I am always going to feel the big buzz when I listen to "Ruffled Feathers" for the reason that it has the Holy Spirit as my co-writer. The entire project had zero preparation or thought. This project flowed out of me and for that, it is incredibly special.
What do you enjoy doing, outside of the spotlight? Any hobbies?
Yes. I am fascinated with the art of the golf swing. It's the perfect hobby because it is never a finished project.
What is next for you? Any new releases, singles or videos coming up?
Yes.. we are releasing more songs in the near future.  I wrote four more songs after we manufactured up "Ruffled Feathers" so we will see if more songs flow out of me to make a sister album or will release the four we have, one of which was written with Neil Young Crazy Horse drummer, Ralph Molina.
What has been your biggest musical accomplishment of the past year?
That's easy….writing "Ruffled Feathers."
Do you ever get stage fright? Any place you'd love to perform that you haven't?
Standing next to Savana gives me a feeling of peace knowing that we have over 1500 performances under our belt. There will always be a bit of butterflies walking on stage but once we get it rolling it's hard for us to stop. As for gigs we would love to play, there are many.
How about some parting words for your fans?
We are always going to be the same people we were before we declared our political party preference. It's been odd to receive messages of hate and disgust from fan/friends who followed us for years, yet their hatred for Donald Trump took us out like we were actually in his administration. We all have one vote (I hope) and it's between two people. To drop us because we are exercising our rights is not only shallow, but it's out of our control. For those of you who still love our music regardless of our political leaning… thank you.  We are at a place in our life where we could continue to make music or retire.  Having the support of our followers has encouraged us to continue on this path.