While you might be familiar with Armon Jay's contributions to indie rock favourites Dashboard Confessional, his impressive solo work continues today with the release of The Dark Side Of Happiness. Jay's third studio album was written entirely on his own and takes a deep dive into his emotional subconscious. Music Existence spoke to the Tennessee based artist on recording his new record on his own and what he learned from the process.
ME: You fuelled your anxiety into your work and spent 14 hrs most days writing and recording these tracks. Was this a positive feeling of productivity or did you feel pressure to complete the album by a certain point?
I actually was having so much fun I didn't want it to end. Although the record has some heavy themes, the process didn't feel like a burden. It was therapeutic a lot of the time. Now that being said, it wasn't always easy. And recording and producing the album myself definitely brought on some stressful moments. I scheduled the mixing to start at a certain date, so there was a deadline involved. I intentionally did that though, I had to have some sort of schedule so I wouldn't go down too many rabbit holes.
ME: By spending 14 hrs a day on your own music, did you have time to consume any other music while writing?
During that period, it was all onboard. I didn't really do much of anything else actually. Eat, sleep, make the record. That's about it. 
ME: What would your message be for other artists coping with anxiety right now while still trying to be creative?
I would suggest trying to tap into those feelings when writing and creating music and see where it takes you. Also getting enough sleep has a big impact on my creativity. As well as exercising. And lastly, don't try to do it all yourself. Reach out to someone. Even if you're recording your own music, it's important to get feedback every now and then. 
ME: Is music your primary creative outlet or do you explore other avenues as well?
I suppose music is my primary creative outlet yeah! I have other things I do that I enjoy, like riding my bicycle, watching movies, etc.. those things all help me reset so I can get back to making music. 
ME: Naming the album The Dark Side of Happiness, has a subtle sense of irony to it. How and when did you know that was going to be the album's title?
It was around the time when I was starting to compile all my worktapes together. I was trying to see if there was a record in there somewhere. The title track was closest to me, because I started writing that song in 2016. It felt like a good launching pad to build a record around.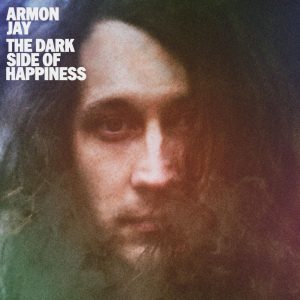 ME: There's a prominent strings component to the album. What was it like exploring that sound and why was it important to include on the record? 
I've always been a fan of instrumental, orchestral music. It's been a part of my creative process my whole life, I played violin from grade school, until my senior year of high school. Jeremy Larson played all the strings on my album though. As well as Abby Gundersen on the song "stay grounded". I had templates and ideas for them but I really have to hand them credit for taking it to the next level. 
ME: What challenges did you face primarily writing this record on your own?
Some areas of the recording process wasn't easy. It's brutal trying to record acoustic guitar while engineering. I would say that was the hardest part. 
ME: How does your solo work differ from your contributions to Dashboard Confessional? 
They're two separate things but I love doing both. I also learn just through experiences from both sides which in return helps a lot for both avenues. 
ME: How will you be connecting to fans while promoting this album since touring isn't an option?
I'm exploring some ideas. Don't want to give too much away yet. 
ME: If you could describe this record in one sentence, what would you say?
This album is an invitation to explore a lot of feelings, but they're not all as dark as the title might suggest. 
Armon Jay Online: Website | Facebook | Twitter | Instagram | Music