Sensual, alluring and captivating, New York City based Singer-Songwriter, Victoria Leanna graces her new musical collaboration with her musical and spiritual counterpart, Producer/Engineer/Composer and Songwriter, Shalom Melchizdek on their new single, 'Je Ne Sais Quoi'. Shalom Melchizedek brings 22 massive years of music industry experience, of his most notable, producing 7 tracks for Jaz-O (formerly "the Jaz" aka "the Originator") and The Immobilarie. Victoria Leanna has committed her focus to building her music career since 2013, and has penned her lyrics for other artists in Los Angeles. Her first release was an EP called "Love is Everything", also composed along side of Shalom Melchizedek in 2016.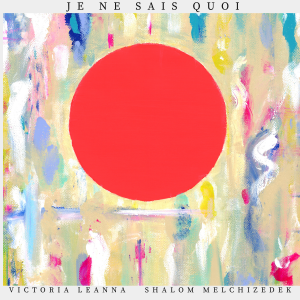 On their latest single, 'Je Ne Sais Quoi', Victoria and Shalom offer, in song, a soft repetition of the French phrase, "Je Ne Sais Quoi" which literally means in translation "something (such as an appealing quality) that cannot be adequately described or expressed". The simplicity of the lyrics in exchange for the passion in performance illustrates the sheer bewilderment Victoria Leanna has about the influence of her lover while being overtaken and engulfed in his embrace. The accompaniment, abstract and laden in synth, is driven by a muted 808 drum pattern, hung under a gate that mimics a thumping heartbeat. The hi-hats ornament the "rhythm of love" presented by Shalom Melchizdek for Victoria Leanna's voice to dance freely within it. Entering in with a feminine grace, Victoria's voice opens up to the low end of Shalom's instrumentation as she sustains the air of sensuality in her voice. She melodically adds textures and colors to the sound designs that are etched into the song by Shalom. Her approach is reminiscent of Astrud Gilberto [reference song 'Agua De Beber' and 'Fly Me To The Moon'; emphasis on vocal subtleties], while his approach plays out seemingly instinctive on record. Both Shalom and Victoria's artistic energy merge lovingly, and playfully well; they embody and drive the energy of intercourse through song.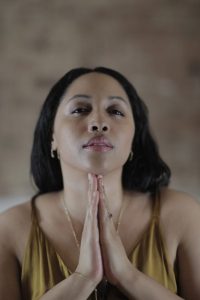 Released to the global market in August of 2020, 'Je Ne Sais Quoi' has gained significant traction being featured through online venues, released via Spotify's popular ON Our Radar playlist, and is also being featured by two extremely talented dancers on the social media platform, Instagram, by Dominique Laraine, and Mi'Lynn Elise (the likes of which first brought this incredible single to my immediate attention)! What makes 'Je Ne Sais Quoi' such an impactful piece is the energy behind its creation. It's clean and clear and both Songwriter and Producer maintain within their balance, a cosmic connection, and a core belief of pure intentions and sincerity that resonates in their music. Victoria and Shalom had this insight to share regarding their single,'Je Ne Sais Quoi',
"Our personal Cosmic Sexuality [and sexual] experience together inspired this single. We were in a period where we were making love pretty much, most of the day for an entire month straight and we put the energy of that into the record. We still maintain this connection in a consistent way and we wanted to share that with our listeners."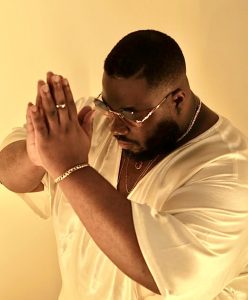 With empathy becoming a core focus in many aspects of modern life, it's equally important to note that this mindset of "cosmically connecting" with others, spills into their artistic principles when it comes to formulating their artistic creations and what they offer their listeners."Everything we talk [about] is real. If we talk about it we live it. A lot of times what [most] artists write and sing about isn't necessarily from personal experience. [But] everything we put out is real. You [the audience] can always check out our social media to learn more, and find your own connection to it [the song]. Je Ne Sais Quoi was created from a current point. Created to inspire individuals to embrace their sexuality in a fun and harmonious way."
Upon listening to 'Je Ne Sais Quoi', and even their most recent single 'I Trust My Body', both of which will be featured on Victoria Leanna's new Untitled EP, it isn't hard to tell that Victoria and Shalom realize and operate within a space of organic energy, purity and genuine artistic expression. Explosive intimacy drips from their collaborative works and is waiting to penetrate the ears of their fans and followers! Victoria Leanna and Shalom Melchizedek musical catalog can be found on the following platforms for both downloading and streaming on all major music platforms such as: Apple Music, Spotify, iTunes Store, Tidal, Amazon Music, Google Play, and Deezer. Click this link Victoria Leanna's – Je Ne Sais Quoi to be redirected to select your preferred platform to hear this amazing new music single now! 
Follow Victoria Leanna &  Shalom Melchizedek  on their social media platforms and stay updated with new releases, tours, interviews and more! 
View the Je Ne Sais Quoi performances by dancer Dominique Laraine 
View the Je Ne Sais Quoi performances by dancer Mi'Lynn Elise
Be sure to follow MUSIC EXISTENCE on our social media platforms and stay updated with new artist music and video releases, shows, tours, media press, interviews and more!