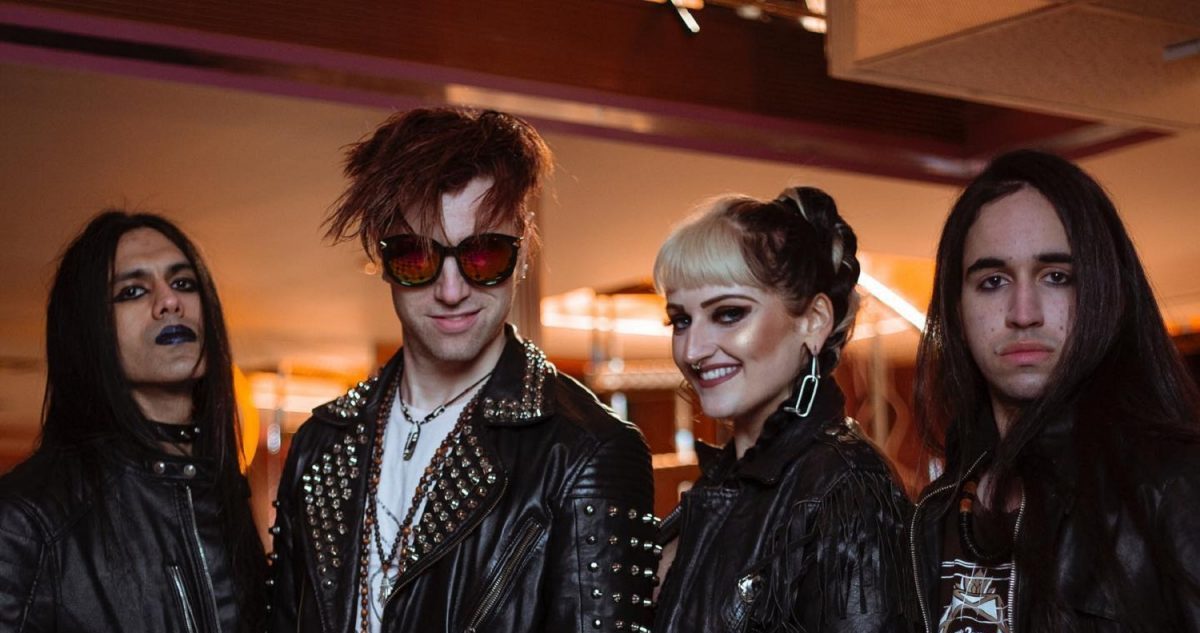 Lumbering guitars, punishing percussive beat-downs and anthemic vocals are common ingredients in the classic rock formula, but in 2020, they're not as easy to find in some of the contemporary rock n' roll endorsed by the corporate mainstream – nonetheless, Makes My Blood Dance are a band on a mission this summer. Bringing glam metal elements back with a fiery modern edge that is as much of an alternative to the mundane vibes of an out of touch commercial market, Makes My Blood Dance offer "Power of the Lightside" as a beacon of hope to rock fans everywhere who are simply sick of being neglected.
Official URL: http://makesmyblooddance.com/
The riffs in this track are unbelievably metallic and mightily heavy, yet they're able to support the poppy vocal melodies at the front of the mix startlingly well. There are a lot of mechanics to this "Power of the Lightside," and I'm not referencing the construction of the cerebral music video for the track. On paper, this is as much a hook-driven song as any pop composition would be, but when dressed up with the deluge of distortion and mildly virtuosic ascent on the fretboard midway through the song, it's given a sonic edginess that has become far too rare a find in our modern times.
https://www.youtube.com/watch?v=qpjTl8fCpC4&feature=youtu.be
If their energy is anything like the music video for "Power of the Lightside" would suggest it is in-person, this band's inevitable return to the live stage is going to be one hot post-quarantine ticket to get your hands on. Makes My Blood Dance deliver some of the boldest and most unpretentious power grooves of the summer in this all-new release, and if you haven't got a taste of them for yourself yet, I would recommend making a point to do so the next time you're streaming new independent rock.
Loren Sperry