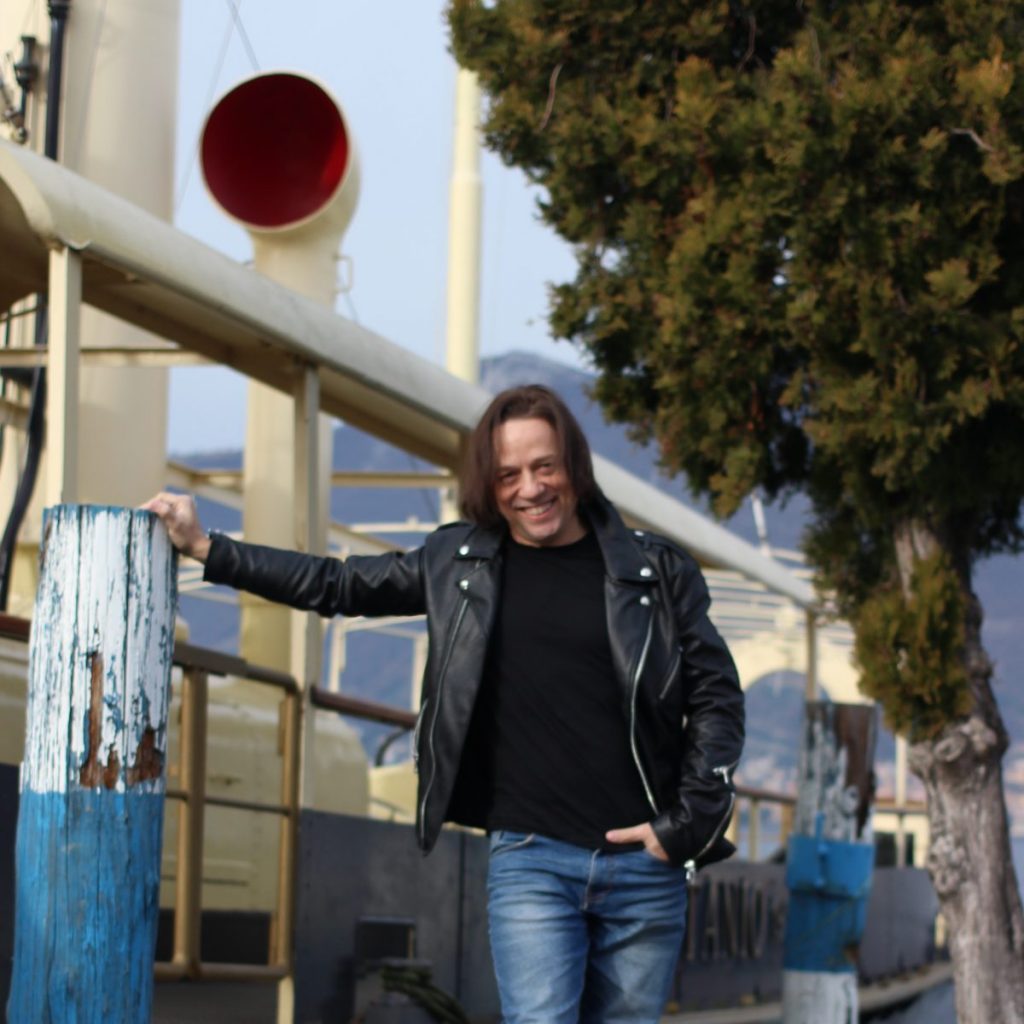 One of the aspects that makes depression such a difficult condition is the desperate loneliness; it feels as if there is not a single person who can relate or sympathize and that the whole world has just moved on. However, though it may not always be totally apparent, there is always someone who understands and is willing to help; sometimes it is a family member, sometimes it is a friend, and sometimes it is someone you have never met.
Lorenzo Gabanizza is that someone.
Through the medium of music, Lorenzo Gabanizza takes on and conquers the many struggles of his troubled life; he works through his depression, abusive childhood, and suicidal urges by embracing the overwhelming beauty of life. His presentation is honest, touching, and, most of all, relatable. The cathartic nature of his music goes beyond Gabanizza himself as his vulnerability reaches listeners with a humble compassion, extending a helping hand in the undertaking of their own struggles.
His upcoming album, Out of Darkness, will center around this overcoming of personal adversity as it details the many trying episodes of his own life. If the Italian singer-songwriter maintains the sentiment of the single, "Straight to the Heart", we can expect the project to offer hope in the face of despair. But this should come as no surprise; Gabanizza's entire life has had him to using his musical ability to guide himself and others towards the light at the end of the tunnel.
Growing up, Gabanizza was not afforded much privilege or ease. His family of five lived in a poor, two-bedroom apartment that lacked both hot water and an indoor toiler. It was also during this time that Gabanizza was repeatedly sexually assaulted. These horrible experiences left scars that would eventually resurface in his adult years through depression.
However, while still young, he sought refuge from these situations in music- spinning his favorite records on the family turntable and singing the hits of the time. This allowed him to escape his harsh reality to a romantic paradise where he felt safe.
As he grew older, Gabanizza continued to find peace in music, this time in playing. In 1991, he became the lead for Queen cover band, Mantras. His musical career continued to develop in the following years as he helmed yet another cover band, played and wrote for Vic Elmes' outfit Christie Again, and worked on Donovan's staff.
His blossoming career found Gabanizza great relief from his personal issues and even though still battling them, he wanted to help others overcome their own situations. So, in the mid-nineties, he founded a program that raised funds for the fight against AIDS. The organization was met with such great success that it was recognized by the Mercury Phoenix Trust, the anti-AIDS charity created by Queen.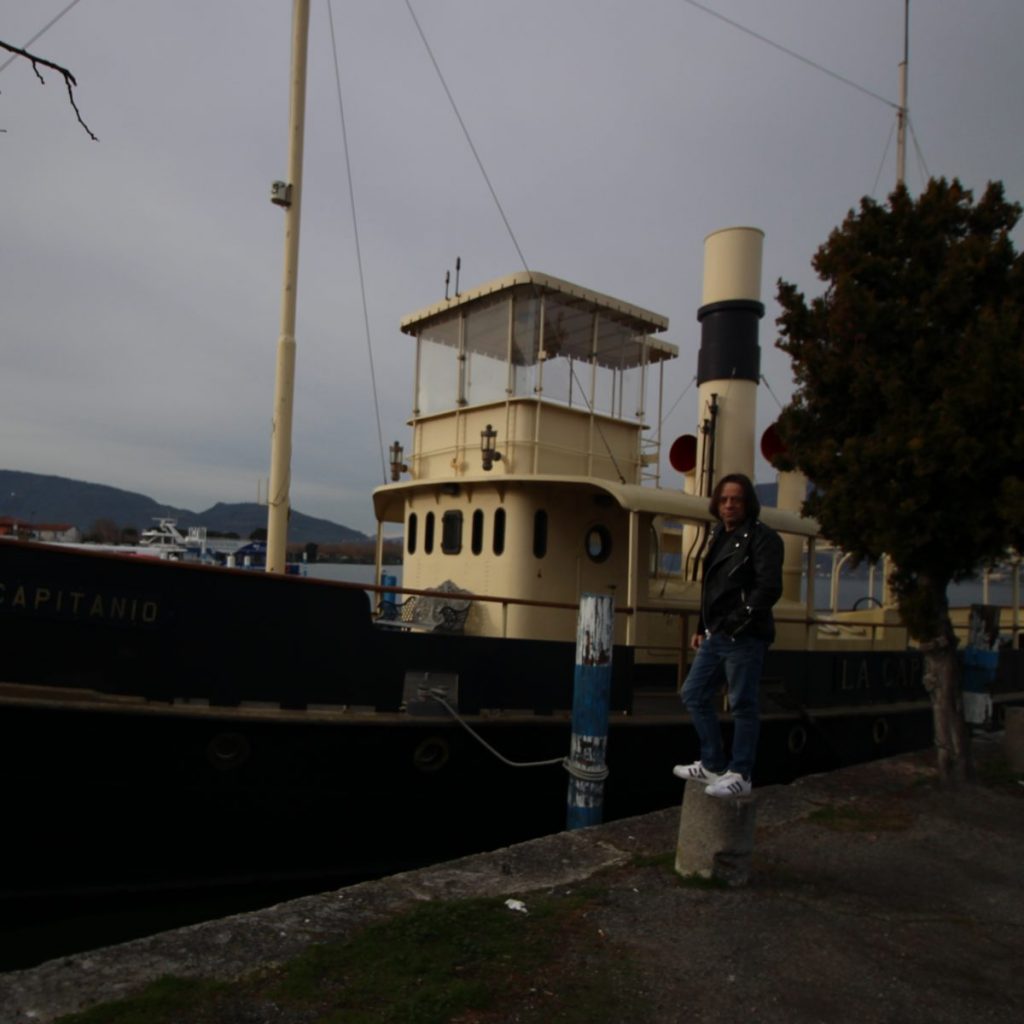 Gabanizza continued to play in bands through the early 2000s until he began his solo career in 2007 with the album Du Bist Meine Welt. Although the record did not perform well, it would not deter Gabanizza. With his strong will and optimistic attitude, he went back to the recording studio and kept working.
After nine long years without original work, he returned with the bold double release of Roses in the Sky and Celtic Bridge, each a chapter of a sprawling epic that details a tortured man's rediscovery of his roots.
It begins with Roses in the Sky, a jangly country album that, although lighthearted in sound, has plenty of gritty undertones. Gabanizza takes listeners through the journey of a discontented American musician who constantly struggles with finding peace and his true identity. Filled with grounded and personal lyrics, the record captures life in the moment while also taking long hard looks inward.
Through Gabanizza's use of romantic figurative language and vivid storytelling, listeners are provided with cutting images of the main character's identity crisis. Further punctuating this story is the traditional western guitar and drum underpinnings; this musical choice enables Gabanizza's distinctly accented crooning, reminiscent of Rod Stewart, to take full form and be all the more resonant.
After several entertaining adventures on Roses in the Sky, the album's protagonist leaves for Ireland.
Celtic Bridge begins with the musician waking up from a shipwreck in front of the Celtic fairy queen who guides him along a path of spiritual discovery. This development in the story has a uniquely Avalonian dimension to it as our character is dead yet alive in some other form of existence. Eventually, he rediscovers his true self and is reconnected with his cultural roots.
Apart from the story, however, this second chapter is an extremely traditional Celtic project in regards to its sound. Celtic Bridge is a beautifully composed effort that exists less in the tangible, physical realm and more in otherworldly beauty. The delicate Celtic instrumentation and tender vocals feel blessed by Mother Nature herself as each song ebbs and flows into the next. Tracks like "Should the Waves" and "Maids of Mourne Shore" are microcosms for the album; as they gracefully unravel, they reveal a tender, fleeting beauty that will sting listeners with delicate bittersweetness. While this sound dominates the record, Gabanizza does not abandon his roots as he intersperses several rock tracks.
As much as the two projects differed sonically from his debut, so too did they commercially. The two earned respectable sales figures, were lauded by fans and critics alike, and even earned Gabanizza a gig at the international festival, Celtica, where he played to a crowd of 12,000.
This praise is more than deserved. The story told through Roses in the Sky and Celtic Bridge is daring, grandiose, and, overall, stunning. Gabanizza not only crafts and develops a concept with cinematic precision, but he delves deeper into his own psyche as he addresses some of his inner struggles through the albums' main character.
He would continue to go further into the darkness within himself with a series of singles released over the next three years. The single pack Demons is arguably his most grim work to date as he broods on his past over edgy, haunting hard-rock instrumentals.
2019's I Am Wrong / The Messenger kept the same grim introspection of Demons, this time with another surprising choice in sound that saw Gabanizza dip his toes into electronica.
The five tracks on these singles showed a realer, more tortured Gabanizza who was not afraid to display the scars of his life. While these songs feature a distinctly darker sound than his previous works, they are more relatable as they have a difficult but necessary aura of honesty surrounding them. Gabanizza is totally transparent with his struggles enabling listeners to easily relate and see that they are not alone. This sentiment is reminiscent of mid 2000's emo groups such as Breaking Benjamin and Linkin Park as evident with the cover of the latter's One More Light.
He went even further in helping out those struggling with mental health by donating all the royalties of the cover to 320 Changes Direction, a suicide-prevention organization.
Gabanizza followed up with four more songs, two being on the 2020 All The Words We Never Said / No Love At All single pack. These tracks are a significant departure from their gloomier predecessors as they are much warmer and sentimental. Similar to Celtic Bridge and Roses in the Sky, the lissome songwriting moves gently along easy-going acoustic instrumentals evoking images of love and beauty. However, this time the lyrics have an added dimension as they stand in glaring contrast to the intentional ugliness of Demons and I Am Wrong; the overwhelming brightness of the newer cuts shows that, in the end, love will conquer suffering and hate.
Over the past four years, Gabanizza has shown an incredible amount of growth releasing more complex music, digging deeper into his psyche, and improving and expanding his sound overall. With this year's release of All the Words We Never Said / No Love at All, arguably his best work yet, his upcoming album, Out of Darkness, is highly anticipated. The songwriter has stated that it will be a concept album exploring the hope amongst the darkness in his life, a full realization of the mentality that he has been fostering throughout his life and career. Working with him on the project are Robby Pellati (drummer for Willy de Ville), Max Gabanizza (former bassist for Chuck Berry and Mauro Pagani), Levels drummer Luca Marcìas, sound engineers Stefano Bedini and Don Tyler (Grammy-nominated engineer who worked with musical giants such as Bob Dylan).
With a cast of experienced professional on the record, decades of experience in the music scene, and several years without a full-length, the standards will undeniably be high. However, with the maturity and skill that Gabanizza has developed over the past few years along with his strong character, he is not likely to miss.
-Sasha Severtson
Spotify:   
Facebook: https://www.facebook.com/Lorenzogabanizzaofficial
Instagram: https://www.instagram.com/lorenzo.gabanizza
Youtube:   https://www.youtube.com/channel/UCMIvHMXPAPAYcK_0631qRdw