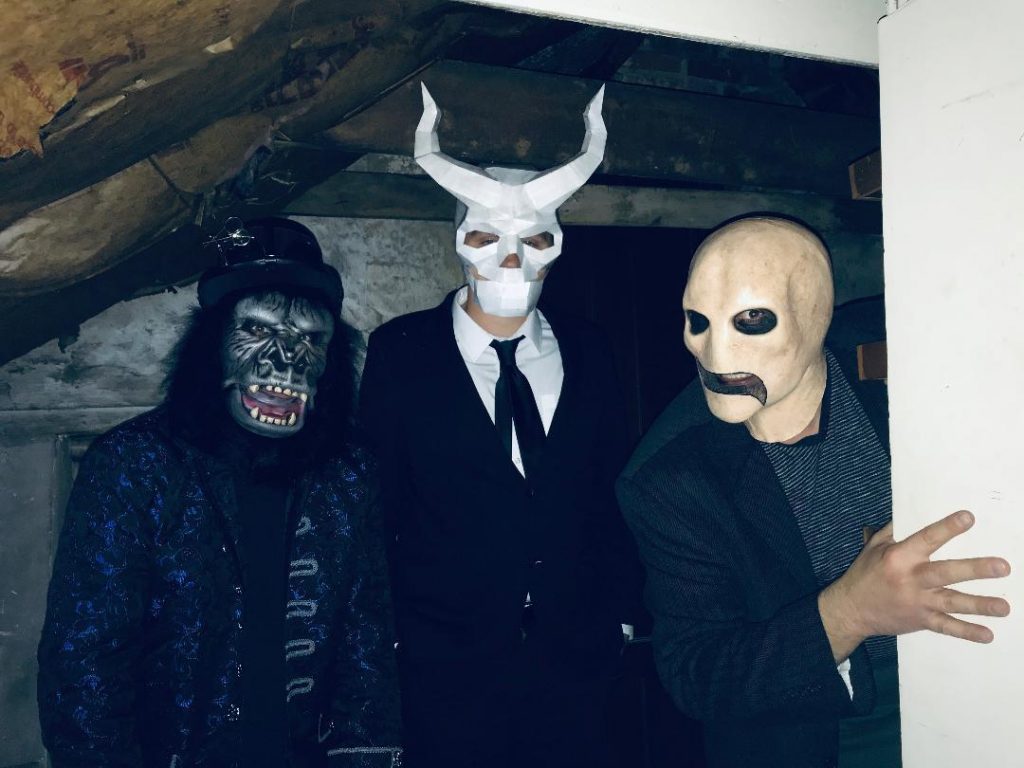 Much like the twisted figure with a robot head that comes creeping into the bedroom at the start of the music video for Bovine Nightmares' "Giving Little Robots to Children," the first couple of bars in the song drift into focus rather ominously. It doesn't take more than a couple of seconds after the commencement of the near-industrial stomping riff for us to figure out just how deep a trench of metal might we're about to get lost in, and after a grainy spoken word dishes out politicized lyricism in the foreground, the sonic vortex essentially becomes inescapable.
URL: https://www.bovinenightmares.com/
The churn of the rhythm in this song is quite powerful, but it isn't what keeps us entranced by the thrusting weight of the music. There's so much unutilized adrenaline in the lead-up to the midpoint of "Giving Little Robots to Children" that once it comes undone (in what I'd describe as a Dead Kennedys-style release of angst), we're forced to endure all of the pent up energy at once. It's both exhilarating and eviscerating, and anyone who takes metal seriously knows that these are two of the most coveted qualities for any new single or music video to possess in this era or any other.
Bovine Nightmares take us back into the darkness of night with a slithering chaos that slowly disappears into what it once rose from, and when all is said and done, "Giving Little Robots to Children" feels like their signature song. They're only one album into their discography, but if this is any sort of a statement about who they are, I'll be eagerly awaiting their next studio recordings. It's hard to get cohesive in a virgin outing, but in this particular release, Bovine Nightmares hit it out of the park without getting to cocky about their prowess.
Jordan Raab