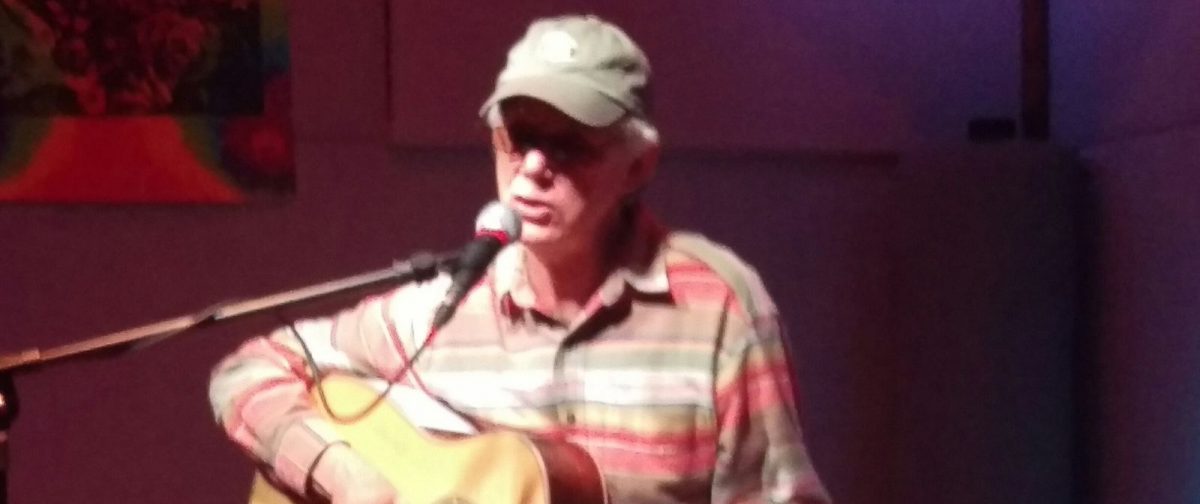 A subtle picking of an acoustic guitar is all that we're met with in the opening bars of Jim Lord's powerful new single "Helplessly I Fell," and while these first twenty seconds are quite spellbinding for anyone who has a taste for acoustic balladry, they're but a small preview of what's about to come pouring from the speakers in the next few minutes. Lord's voice hasn't come into the fold just yet, but there's already a lot of emotion for us to tune into in "Helplessly I Fell." The strings cry out to us from beneath a blanket of tension that will grow weaker as we get deeper into the song. The environment feels dreamy, while the melodies are entirely atmospheric (but well-defined just the same).
FACEBOOK: https://www.facebook.com/JimLordSingerSongwriter/
Layer after layer of string play falls upon us from the heavens above in "Helplessly I Fell," with the most incredible fever pitch in the song coming with roughly a minute and a half worth of play left on the clock. Before descending into an homage, we wind around a sleek rhythm that pulls us into the arms of Jim Lord like nothing else could have. Alongside this single, from the Little Star LP, Lord is also releasing the title cut from the album on its own this summer – and, I must say, it's just as endearing a listen as the aforementioned song is. He's not the type to produce lackluster material, and with this new pair of compositions, he upholds his well-regarded reputation without skipping a beat.
"Little Star" blossoms rather pendulously comparative to "Helplessly I Fell," but it's by no means a dragging ballad at all. Contrarily, I actually think this short, sweet piece of music is the more optimistic of the two songs by a long stretch. Where one shows us that Lord can put everything on the line in the name of redemption, the other demonstrates an easygoing romanticism that he's never fully exploited in his music – until now. It's a great look for his sound, and it's my hope that this won't be lone occasion on which it produces a single for his moniker. Jim Lord has come a long way in the last forty years that have passed since his first brush with fame, and this is proof that his work isn't about to go out of style anytime soon.
AMAZON: https://www.amazon.com/Helplessly-I-Fell-Live/dp/B06XXVKLDT
No matter which of the two songs from Jim Lord you favor the most, there's no arguing that this is some of the best stuff he's released to the world at large in a long time. Three years after Live at Armando's, this singer/songwriter is sounding more sure of himself and on top of his game than some might have expected him to, and players who are just now starting out on their own should try and take a page from his playbook when forging their own paths forward. Confidence is key to making any piece of music work, and in some ways, that's why Lord is the legend he is today.
Gwen Waggoner
The music of JIM LORD has been heard all over the world in partnership with the radio plugging services offered by Musik and Film Radio Promotions Division.  Learn more https://musikandfilm.com