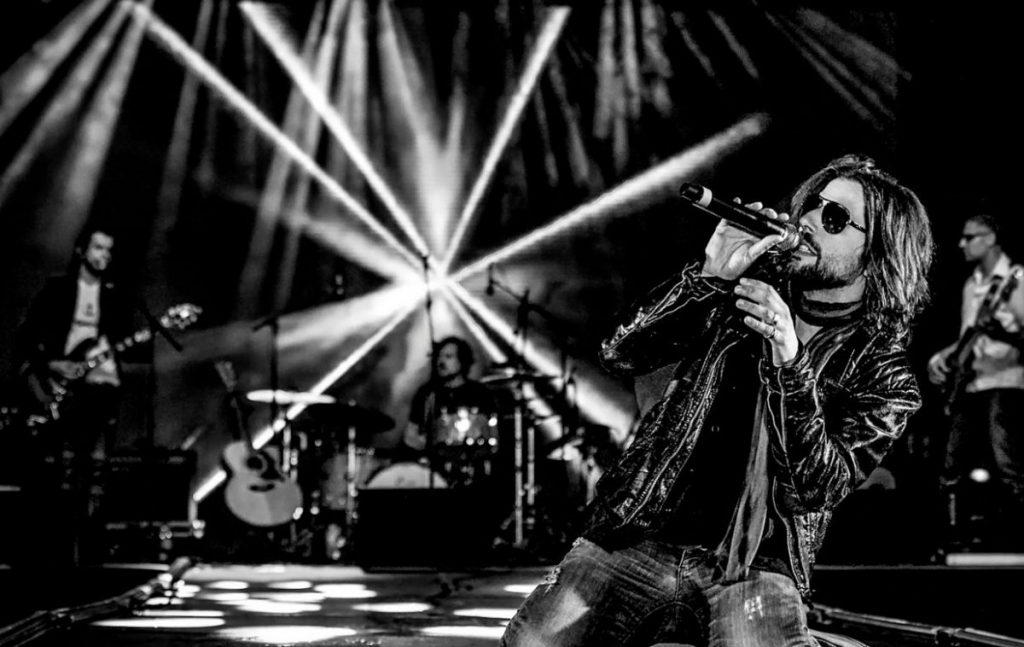 If you keep up with the Montreal music scene, odds are you probably already know about Gianni Bodo. A fixture of the growing epicenter of Canadian music, Bodo returns to the international spotlight once more this spring with his all-new single, "Hurricanes and Butterflies (Flowers Don't Die)" featuring Brigitte Pace on backing vocals. Proving consistency as a pop singer/songwriter is no easy feat no matter how you dice it, but in this release, our leading man manages to do just that –while making it sound all too simple in the process. He and Pace make for quite the sensuous team in this song, which I'm ranking among the most intriguing to come out of the Canadian underground in 2020.
The rhythm here has a wonderful flow that instantly grabs your attention upon pressing play. Even when synthetic pulsations are substituted for conventional percussion at the start of the song, resisting the urge to move your body with the growing melody is difficult to say the least. There's so much tension and emotional intensity in this track, but none of it is going unutilized for even a second. Bodo is employing all of his skills as a musician in "Hurricanes and Butterflies (Flowers Don't Die)," and instead of giving Pace a mere supporting role in the booth, he invites her to contextualize his passion in a beautiful melding of aesthetics. This is pop at its most complex, but it goes down as smooth as any fine wine I've had in my life.
https://www.youtube.com/watch?v=3N6VnrHVBgI
Gianni Bodo delivers his most polished sound yet in "Hurricanes and Butterflies (Flowers Don't Die)," and while it's not the first time he's scored a hit with fans, it feels like the signal of a new era in his personal development. He's come a long way in the last six years that have gone by since Fade to Rose gave him a piece of fame in the Canadian pop lexicon, and with any luck, he'll produce its sequel a lot sooner than later. "Hurricanes and Butterflies (Flowers Don't Die)" teases a lot of sonic potential he's just starting to tap into, and I can't wait to hear what he comes up with next.
Bruno LaFontaine