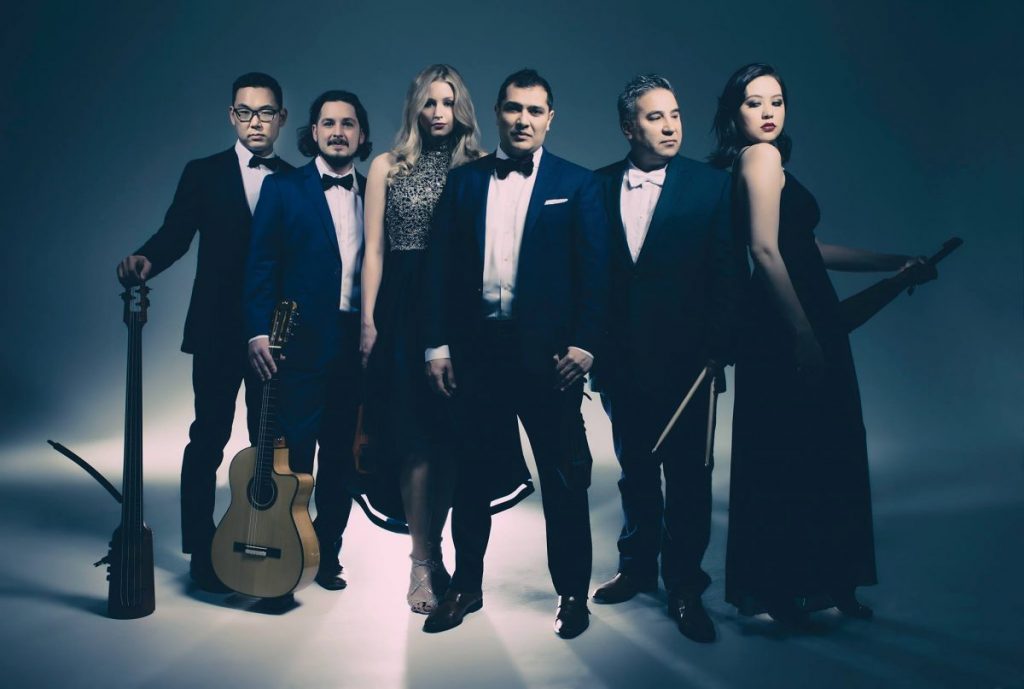 "Don't Start Now" is the newest track from phenom group, Dallas String Quartet. Unlike the song's title, this track revs up the listener from note one. Instrumental and intricate, "Don't Start Now" is a sparkplug of a tune and shows up Dua Lipa's original track. A wide mix of violins, jazz percussion, bass guitar and more, it's an adrenaline shot right into the heart.
FACEBOOK: https://www.facebook.com/DallasStringQuartet/?tn-str=k*F
With growing awareness for their wide range of discography, including covering songs from Guns N' Roses, Coldplay, Maroon 5, Adele, Sting and many more, DSQ began in 2007 by violinist Ion Zanca. A Romanian-born violinist, Zanca, moved to Dallas to attend Southern Methodist University, and after working weddings and other events, his quartet soon discovered fans craved the plugged-in and rock songs in their sets. Joining Zanca in the group include musicians from South Korea and California. DSQ pride themselves on their virtuosity in classical, jazz and modern music. "Don't Start Now" is the perfect blend of all of these institutions.
Compared to Lipa's version, DSQ's take spins the dance-pop vibe into more of a violin-string heavy dance vibe. While both versions have this spark, a vibrancy, DSQ doubles down on its string arrangements, both electric and acoustic. When the song first starts, supposing you were a listener that hadn't heard Lipa's song, you might imagine a Russian-influenced song bed. The violins stir that feeling of ballet, a slight haunting chant. Just under the incredible violin arrangements are a steady bass guitar, thumping its way through the song like Cupid's arrow in a stealth-like manor. When the violin-heavy chorus 'sings' for what Lipa would have been singing "If you don't wanna see me dancing with somebody, if you wanna believe that anything could stop me" the melody is stunning. It creates this layer of tones that feels a bit more earthy, but a wave of glittering and exuberance. The lower undertones create that same raspy, heavy vibe. It's not anger, it's emotion.
What might go unnoticed are the piano keys and the subtle electric guitar riffs. DSQ really packages their own unique sound on this cover. After a few listens, one can really pinpoint those sounds and feel the synergy that only DSQ can produce. In the accompanying music video, "Don't Start Now" is a lively, remotely spliced video. The individual players all create their part with lots of smiles and really a great visual presentation of this band having a grand time. I especially liked the bass guitar sections – really honing in on that sound, giving credence to what I heard. The energy and the intimate look at these musician's home studios and creative spaces is endearing. We get a peek on their daily lives. From a color light show and a woodsy backyard, to a loft-apartment, these players take advantage of their surroundings to create the sound spectacle in "Don't Start Now". The listener and viewer is definitely left with the thought: please, start now and don't stop. DSQ's "Don't Start Now" is fantastically entertaining.
Amanda Beeler