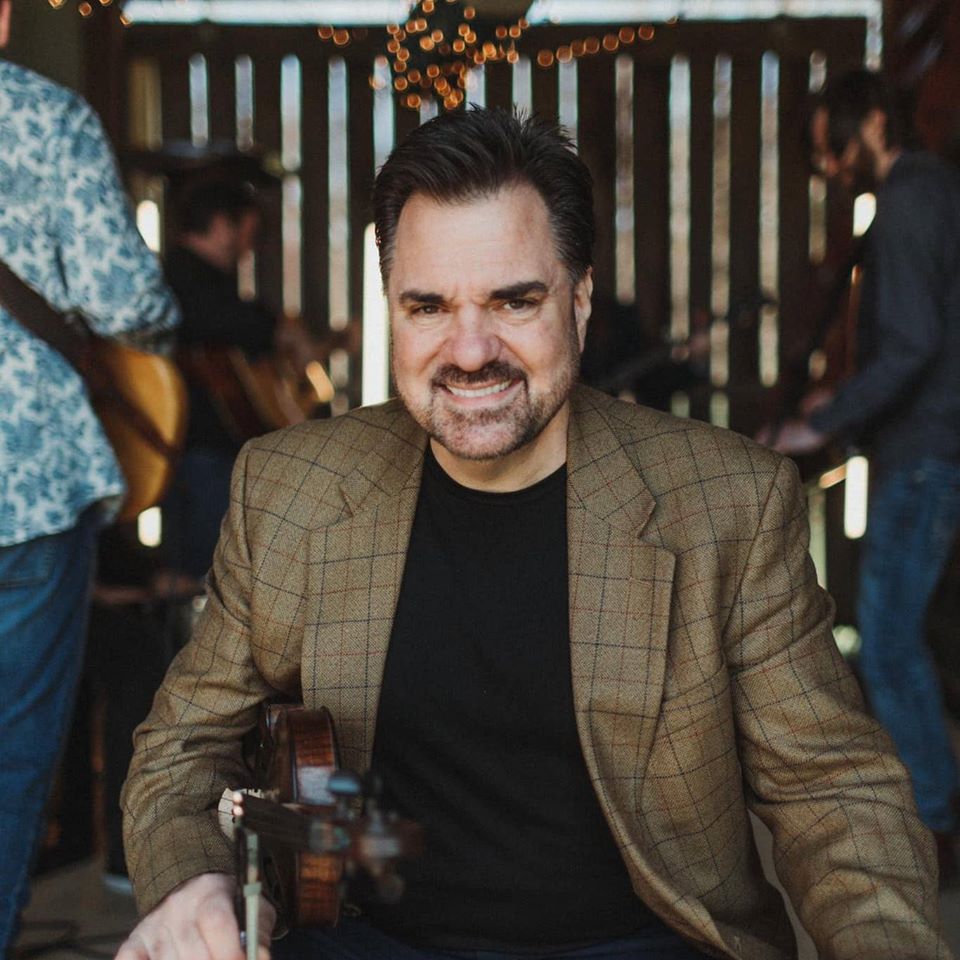 Vocal harmonies tend to provide the foundation for the vast majority of bluegrass' most revered tracks, and in the case of the dozen new songs found on Steve Thomas & The Time Machine's record All Of These Years, they're at the core of every sensational moment this mighty music produces. "Since Love Came Around" uses the relationship between the singing and the string play to illustrate the depth of its lyrics, while in the layered "The Rat Race" and sporty "Rocky Road Blues," it's a catalyst for every cathartic eruption we encounter amid the righteous ebbtide of rhythm. Steve Thomas & The Time Machine aren't playing games with us in All Of These Years; they're taking advantage of the spotlight and utilizing it as a means of advancing quality experimental bluegrass unto the public at large.
BONFIRE MUSIC GROUP: https://www.bonfiremusicgroup.com/steve-thomas-releases-new-album-all-of-these-years/
The vocal follows the instrumental thrust in "Far Far Cry," the patient "The Moon Over Georgia," menacingly melodic title track and countrified "Daddy's Twin I-beam" rather than the other way around, and though it's an odd formula, it works for the band quite well here. There's scarcely an instance in which Steve Thomas and his crew of colorful musicians sound anything but highly disciplined and connected with one another in the studio. The chemistry between these guys is something worth writing home about all on its own, and yet when it's put into action ala the slow strutting groove in "My Heart Is Always Headed Back To You," it almost takes a backseat to their individual kinships with the music they play. They take bluegrass culture more than a little seriously, and that's evident even in cursory listening sessions spent with All Of These Years.
URL: https://www.stevethomasmusic.net/
Some of the tracks here, such as "Lucky Man," "I Wonder Where You Are Tonight" and "We'll Meet Again Sweetheart," sound remarkably off the cuff and unpolished, but in the best way possible. I don't get an over-rehearsed energy from this band at all – to be completely honest, a lot of their material sounds as though it were cut from extended jams that had no start nor finish in the traditional sense. They've got so much in common with the legends of Appalachia that came before them, and at the same time they sound like a group more than willing to reject the ethos of their ancestors if it led to making their own mark on music today.
AMAZON: https://www.amazon.com/All-These-Years-Steve-Thomas/dp/B084P9QV48
If you're into bluegrass crossovers with more heart and soul than anything the mainstream is cutting right now, Steve Thomas & The Time Machine are a great band to be following in the year 2020. All Of These Years shows us that they've got a lot of potential, but if they're already producing music as richly evocative as this right out of the gate, one can't help but wonder what they'll sound like after getting a few more years of studio experience under their belt. I'm planning on keeping a close eye on their story from here on out, and if you're as appreciative of classic Americana and bluegrass as I am, I would recommend you think about doing the same.
Loren Sperry