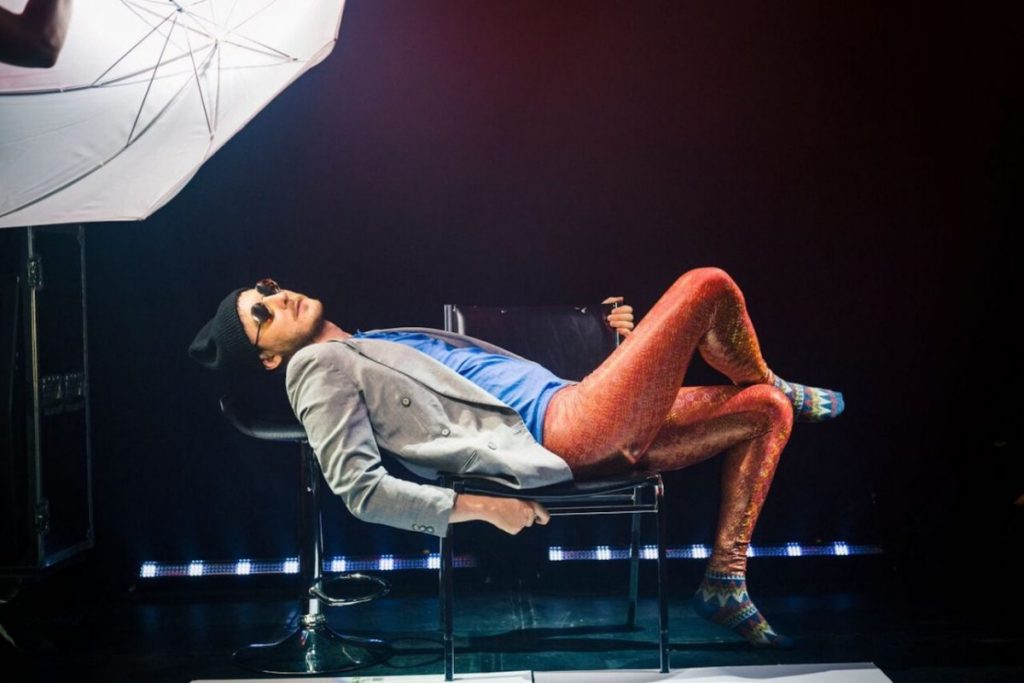 Toronto's Lailien must have some special gravity shoes because he's truly flipping the music world on its axis. "Fly With You" the experimental pop artist's newest single might be a redux of the Gigi D'Agostino dance track, but it secures its space in the annals of music's most interesting power pop songs.
"Fly With You" is from Lailien's album, TA-DA!, and features a pregnant music bed filled with curved shapes and pure sonic fascination. This track features additional vocals from Ruby Perl. Sung are the lyrics and I'll fly with you, I'll fly with you, I'll fly with you, every day and every night, I always dream that you are by my side, oh baby, every day and every night, well, I said everything's gonna be alright in a female voice, possibly electronically manipulated. Repeated are the lines I still believe in your eyes. Visually, the listener surmises that the eyes of the beloved, the person being adored, are trusting and one can tell if someone is lying just by looking straight into the eyes. It's a window to the soul. Just like the music bed, the eyes have this hypnotic effect, a whirlpool of beats and pressing rhythms. Escalating, the beats then drop, only to reset and shoot up again. Like a house music mix, "Fly With You" is both trance and flashes of pop music. Near the end of the song, a hush of a guitar rivals the electro beats for the spotlight. It's a full sound and besides a few bangs and crashes intermixed, the guitar is the heaviest of the sounds. The conspiracy of the electronica and Lailien's directive amplify a feeling of loftiness and weightlessness.
https://open.spotify.com/track/596LZGulzhkseoLMyN08Xf?si=uc2Quhq1Q6Cujt5gOfWf6w
Still, there's an urgent sense of motion and speed being project in "Fly With You". Lailien's use of etheral-sounding tones and effervescent markers creates a genre-defying experience. "Fly With You" leaves the listener with a mysterious feeling – is it a female singing? Or is it a male singing? It truly doesn't matter, but that questioning and resistance or even bias in knowing who is telling this story is quite exciting. Every day and every night, the words seem to stamp themselves to memory. Echo. Echo. The listener can't look away or steer away from the almost haunting line. The relationship unfolding is both new, invigorating and established, sequestered. Lailien leaves the listener straddling a floating balance beam of pop, electro-fusion and rock guitar riffs. He parades his beats and twists and turns like a showman that has everything to gain and nothing to hide. Lailien's outer space escapade gives so much satisfaction and solves any sort of boredom. Just one listen is not enough.
Lailien, is "the anti-matter twin and alter–ego of poet and creator Brad Shubat" according to the press materials. Trained in piano, Shubat began recording as Lailien in 2019 with ENSŌULAR, with Grammy-winner Mark Zubeck (mostly known as a multi-instrumentalist and jazz musician). Previously released Lailien tracks include "Blue Love" and "Heaven". "Fly With You" is on track to be one of 2020's exclusively hottest tracks.
Loren Sperry