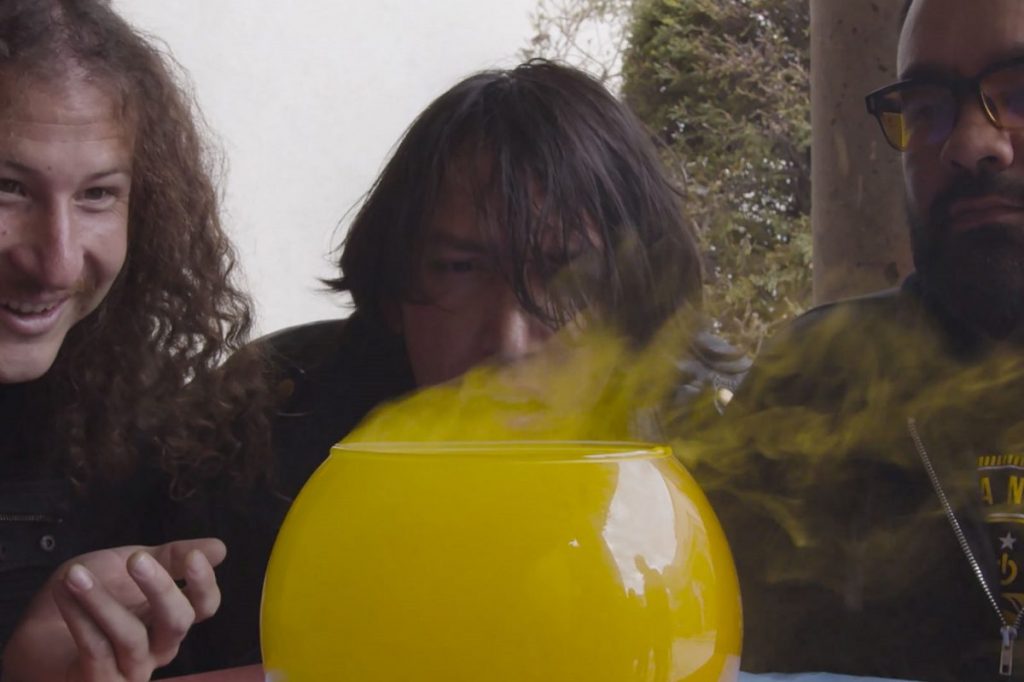 In the stony new single "Tadpoles," Hot Shot Kixxx offers us a sexy cocktail of desert fuzz and eclectic indie rock sure to please the discriminating music fan this May. From the colorful music video for the track to its bass-soaked, funky shifts in tempo, there's almost nothing about "Tadpoles" that would qualify as conventional or cosmetically mainstream. Structurally avant-garde but familiar enough in tone to win the love of occasional rock fans and serious enthusiasts alike, this prime cut from Hot Shot Kixxx's debut album is a terrific way of getting to know their artistic depth as a group.
One can't help but hear the Desert Sessions/Queens of the Stone Age influence when listening to the sludgy plodding that precludes the fireworks in "Tadpoles." There's a California stoner rock vibe to the style of Hot Shot Kixxx's core identity, but I do think their diversely-appointed approach to songwriting ultimately sets them apart from the forerunners. As previously noted, there's a funk component to the sly swagger of the rhythm, a bluesy self-awareness to the lyrics, and moreover, a punky rebelliousness to the very framework of the song and its video. There's no pigeonholing this sound; it's genuinely one of a kind.
URL: https://www.hotshotkixxx.com/
As heavy as a ton of bricks yet accessible to anybody who likes big riffs and zany grooves, Hot Shot Kixxx's "Tadpoles" is a homerun for sure. The American underground is in a very transitional stage at the moment, and with the arrival of new hybrid material like this, it's bound to get even more exciting as the year presses on. This is one group that I plan on keeping a close eye on in the future, and if you appreciate rock n' roll adrenaline that comes untethered to any so-called "movements" in music today, I think you should as well.
Loren Sperry