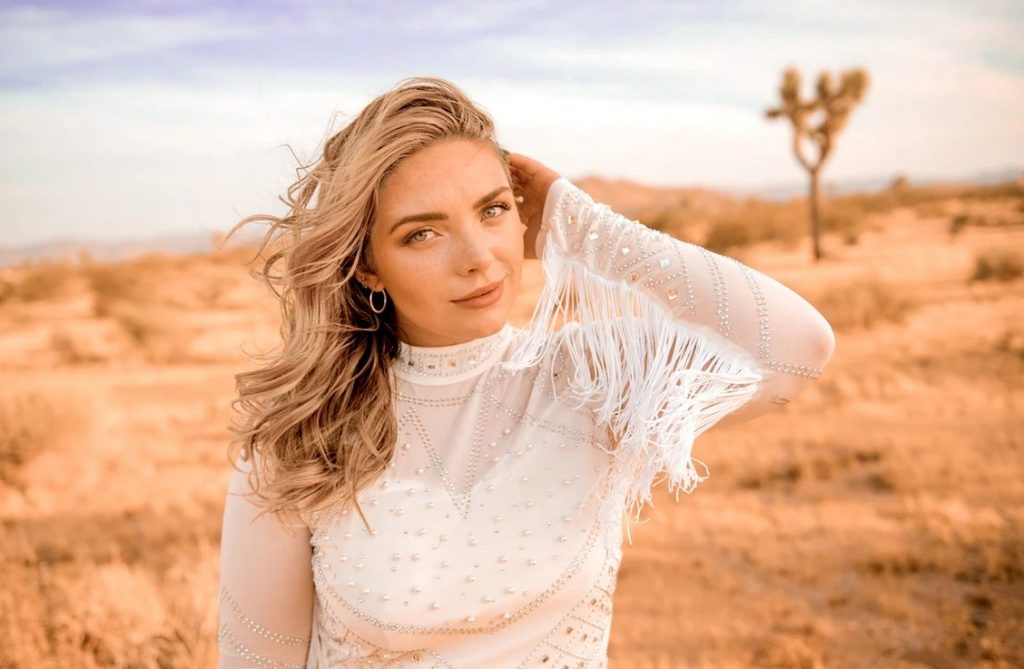 Rolling into focus with a ripping instrumental harmony, Kailey Nicole gets us started with all the country chills n' thrills we crave in her new single/video combo "Change My Ways." Released this past April, "Change My Ways" is a vocal-driven singer/songwriter tune helmed by a country crooner in Kailey Nicole who is arguably sounding more adept at her medium than ever before. Her vocals create a bittersweet hue through which we meet her lyricism, but even at her most passionate, her words are always multi-interpretive to the audience. Simply put, this is country/pop for a new generation of serious aficionados.
Everything here, from the string parts to the gentle chime of the keys in the background, hollow crunch of the percussion and subtle bassline guiding the melody, centers on Kailey Nicole's singing. Shifting her tempo of execution to suit the emotional junctures within the verses, she meticulously weaves together a narrative in both the single and the video that any combination of poetry and visuals wouldn't have been able to produce on their own. There's so much passion flowing from behind the microphone in this single, and yet the instrumental pulsations feel as integral to the story being told as any velvety vocal part does.
About Kailey Nicole: https://www.kaileynicole.com/
"Change My Ways," in a nutshell, presents listeners with an opportunity for Kailey Nicole to flex some serious melodic muscle with the same degree of depth as her mainstream peers. As far removed from the commerciality of contemporary Nashville pop, this single and its music video show us a singer and songwriter more interested in expression through harmony than she is communicating via predictable metaphors and sonic props. She's got a big future ahead of her if this is indeed a fair sample of who she is, and I would be surprised if I was the only critic remarking as much this May.
Loren Sperry